This post was most recently updated on July 29th, 2016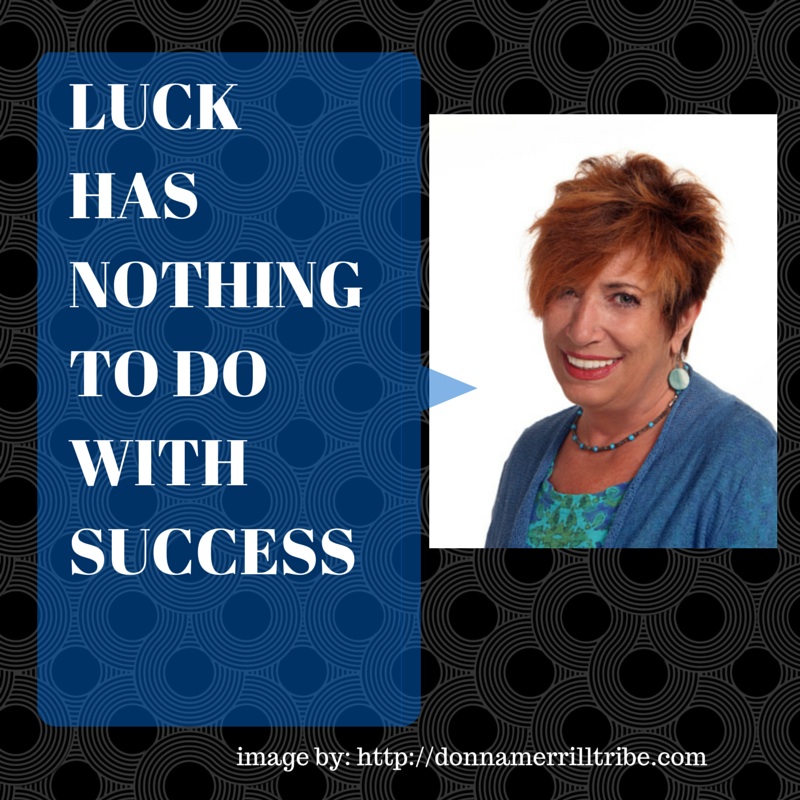 Some people have told me I'm pretty lucky to have reached such a high level of success online.  But I don't believe in luck.  In any event, luck is not success. It takes hard work to build a business.  It takes a fire and passion burning within you. 
Not many of my readers have heard where my passion has come from.
Since I attribute my success to passion, not luck, I want to take this time to share with you where mind comes from.
The Road I Traveled
After my ex-husband and I split up, I became a single mom with a 3 year old child. 
I gave up a nice house, a business shared with my ex, cars, money in the bank… everything, in order to get quick custody of my daughter. 
I knew then that no matter what, she was the center of my world and I had to protect her, even if the trade off was all my worldly possessions.  It was quite easy to do, but …  where the heck was I going to live? 
You guessed it! 
I moved in with my parents.  They had a nice size apartment in Brooklyn, NY.   
There I was, going back home and let me tell you, it was pretty depressing to be in this place.  I needed help with raising my daughter, though, so I could go back to school while working odd jobs. 
All the time I struggled and juggled, I had a fire burning inside me to succeed and to provide my daughter with her own home. 
It was a three year run there at my parent's house.  I finished school, but the job market wasn't good in my field. I couldn't see how the heck I was going to succeed on the low salary of a social worker.
It was during the time that I met David, who is now my husband. 
He lived outside the city in a cute little town.  I decided to move up there for a better school system for my daughter. 
Let me tell you… I had just enough money to move into a tiny apartment.  It was my first big leap of trust in myself.  I figured I would grab any job in order to pay bills.  
Do you call that lucky?
Special:  Check Out My New Coaching Program
In the meanwhile, David suggested that I start writing a book.  We had first met when I was transcribing the same book that he was editing and marketing for a client. 
Now, he thought it was time I write my own, and he would edit and market it.  Who me?   I didn't think I could actually write my own book, but I took the leap of faith and did it.
This was old world publishing, before computers, and copy/paste editing. 
I had to write the book, edit it manually, then send it to a printer for binding and covering.  Then, we contacted a list broker to buy a list of target prospects.  
We had to stuff envelopes with a long-form sales page for which we did our own copy writing, and then waited for checks to come in the mail so we could fulfill the orders. 
Guess what happened? 
After all those paper cuts, the book did tremendously well. 
So, I started my second. 
We repeated the process and enough money rolled in not only to pay bills, but also to accomplish my second goal which was to open a shop in the village we lived in. 
Does this all sound like luck to you?
… or maybe, determination fired by a passion to succeed?
Opening My Shop
So, here I was in a small village outside of Manhattan, where I didn't know a soul. 
I had enough money to put up shelves, obtain a few products to put on them, and invite people to visit my new business called Mind over Matter. 
You see my friends, if you didn't know this about me already, I am a psychic.  I had done"intuitive consulting" previously, but this was the first time I actually set up a regular practice.   
Since I was new in town and virtually unknown, I had to come up with a catchy phrase to get people into the shop.  So on a pink poster board sign, I wrote down "Psychic Readings… 7 minute quickie for $10."  
That turned people's head… he he he. 
Special:  Check Out My New Coaching Program
They didn't know quite what to expect.  But they followed the trail of incense into my lovely little candle lit shop.
Once there, they could browse self-help and spiritual journey books.  It gave them a non-threatening opportunity to eye-ball me and see if they felt comfortable enough to approach me about my consultation services.
I even prominently displayed a policy and protocol statement describing how I conducted my sessions.  I made it very clear that I wasn't one of those psychics who would simply tell people what they wanted to know in exchange for a fee. 
Within one week, I made enough money to pay the rent and then some. 
It was like a buzz. 
People liked the sessions, built instant trust and rapport with me, and told others.
By the time the first weekend came, there were actually lines of people waiting for a session with me. 
Over time, I got so busy that I could no longer accept "walk-in" clients.  They had to schedule appointments in advance.  Meanwhile, the shop where I conducted sessions bristled with activity.  Incense, books and other merchandise flew off the shelves. 
Did this success result from being lucky?
Or was it because my clients sensed that I truly cared about helping them, and because I didn't hesitate to give them extra time without charging them when I saw that they needed it; and selling things in the shop at a fair price, not being greedy. 
A New Turn
So things went along, my business helped provide my family with the things we needed, and my daughter went off to college.
Now, I was ready to leave apartment life, and purchase a home.
I wanted to move away, though, from the little village where I had built my flourishing practice.
When I first moved there, it was a quaint, artsy community.  It was changing fast, though.  It no longer felt like vibrant and creative.  I needed to be around people that carried that kind of energy. 
So I moved away.
I chose to live by a huge waterfall in a lovely college town in central New York state. 
Perfect fit… but…
I was a newcomer once again.
I left my practice and would have had to start all over again, except for one thing.
I had a list of my clients. 
I had told them I was moving and how they could contact me to do consultations over the phone instead of coming to my office. 
People are funny.  It takes them a while to acclimate to change.  But I knew they would catch on eventually, and they did.
I soon found myself fully booked, working many hours a day on the phone with my loyal clients along with new ones that found me through word of mouth networking. 
In fact, I had built my practice almost entirely through referrals. 
I never advertised a day in my life, although I was pretty active giving tv and radio interviews, and for a while, I co-hosted my own talk radio show with David.
Still, for the most part, my practice was built on a network of referrals. 
By the way, I still keep my loyal clients to this very day.
Blogging
In the meanwhile, David grew a new interest besides the real estate investing we did together.
Somehow, he had decided to "go online". 
He had developed a thing called a "blog" and started noticing him spending more and more time writing and learning things. 
I peeked over his shoulder from time to time, but didn't really give it much thought until…
I was starting to see how poorly the economy was, and how it had really moved into a bad place that showed little signs of improvement any time too soon. 
My clients confirmed this.
Special:  The "VIP Club" Is Open For Enrollment
Every day they were telling me stories of losing their jobs, getting downsized, demoted, and losing large chunks of their investments and pensions.
Others were so weary from their 9-5 jobs that they were becoming emotionally and physically ill.  I got this bright idea that if I were to be a forerunner for them to have an online business, they might follow in my footsteps, improve their lives, and be happier.
After all, that was sort of the bottom line to my entire profession… helping people improve their lives.
I felt that inner passion taking over once again.  So, I started my own blog.
I learned a few things looking over David's shoulder.  Our morning coffee time turned into informal mastermind conversations where I started getting some clarity on my blogging purpose, direction and strategy.
I was loving it.  The passion was driving me once again.  What a great way to help my clients!
So, I was in business… the blogging business.
I had my first blog and was determined (not "lucky") to make it successful.
It was pretty scary at first because I didn't have confidence in my blogging abilities.
Because I was always the entrepreneur, though, I knew one thing.  Money would not come in a Friday afternoon check on the job.  It would only come in ebbs and tides,  In fact, it probably wouldn't come at all until I really established myself, developed relationships with people, and built sincere trust. 
All that was fine with me.  Again, I'd been down that road before, being an entrepreneur all my life.
I was ready to dig in and get busy. 
The first reality I had to face was the same as when I first started my intuitive consulting practice:
I had no followers at all…zero! 
But, I plotted my course and started putting to work the process.
I kept on writing consistently, even though when I look back, a lot of it really stunk! 
But I didn't care because I was determined and passionate.
I knew I had to learn the ropes. 
I dedicated my time and energy negotiating one learning curve after another:
learning the basics of WordPress

video

images

skilled research and writing

social media integration
I started putting all my skills, both new and old, into motion.
I did the learning, but made it a habit to implement those things immediately.
After following this process of learning, then implementing for a fairly short time, my blog actually started to grow!
BUT…  I didn't know the "business" side of it
I still had only a small following, a small amount traffic, and no income.
It was like starting Mind over Matter all over again. 
I recalled the concept of the $10 quickie that had quickly helped me build trust. But how the heck was I going to do this with blogging?
I made it my business to figure it all out.
I invested my Time and Money carefully, and wisely:

reading

buying and consuming courses

attending training events

Most Important… hiring some quality coaching

The results of all this were really pretty dramatic.
I created my very first digital product as an opt-in offer to help my email list grow. 
It was a video series to help people overcome procrastination.  It was Free and became quite popular.  My list was really growing… Whoopie! 
But I didn't have a sales funnel in place.  That's essential (I soon found out) in order to convert your subscribers into buyers. It was the next hurdle I had to clear, and once I did… my blogging business began to skyrocket.
Meanwhile, my blog was growing rapidly as I learned more and more about how to blog the RIGHT way.
As my blog rose in page rankings, it attracted lots of traffic, comments and engagement. That made me so happy, and I was having a blast.
People saw I had become a very successful blogger and often said how lucky I was to have all that traffic and activity on my blog. 
They started writing about me, interviewing me, and asking to guest post on their sites.  At first I was flattered, then I had to start turning down offers because I just couldn't keep up with it all.
Then I developed my first premium products, Blogging Magic and the Whirlwind Success VIP Club. 
They quickly took my blogging business to a whole new level, and one that I could never have imagined when I first started blogging.  Associates saw all this, and often told me I was lucky to be such a successful blogger.  
Successful, yes.
But not lucky.
Luck is not success.
The path to success was simple.
I learned how to blog.
I did it consistently and passionately.
Then I learned how to blog the right way.
Everything changed at that point.
In my next post, I am going to share with you what I have found is the difference between "blogging" and "blogging the right way."
Looking forward to seeing you, then.
Meanwhile, please leave me a comment below.  You know I love the comments I get from my readers. 
What path are you on? 
How important do you think luck is in the scheme of things?
Blessings,
-Donna