This post was most recently updated on July 30th, 2016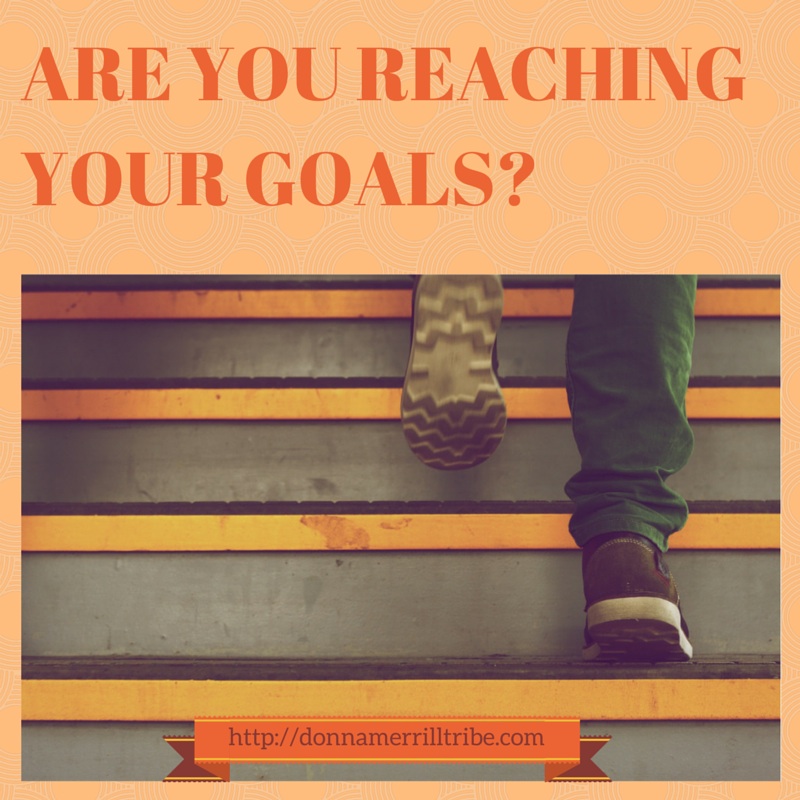 It is the beginning of March and where I live, the snow still stands three feet high.
Although it is still cold, there is something in the air that makes me feel like a dog with it's head out of the car window.
I can smell Spring coming.
With this in mind, I realize we are in the third month of this year and I am still working on my 2015 goals.
I suddenly feel anxious because my goals were all planned out and I'm not seeing too many "completed" check marks next to the goals I thought I would have reached by now.
You see, I have this master plan for the year.
But as I move forward on this journey, I am finding out that several of my goals are not going to meet my deadlines. 
There are more pieces to the puzzle I have to put in place in order to achieve my major goal.
I sometimes feel like I'm taking one step forward and 3 steps back, but I continue anyway. 
So now my goal setting has gotten a bit complicated and I had to sit down with myself and "allow" it to happen.
I had to re-write the script and that my friends wasn't an easy task.  My goals for this year will be off the pace I anticipated.
Nature is teaching me a good lesson, to not hang breathlessly on mere "Expectation."
Rely instead, on your continuing progress, not the end results.
So what does all this snow have to do with my goals?
I expected to see it all gone by now.
I already started planning my landscaping organic garden ideas.
But I know that will be delayed this year.
I feel the Springtime and I can hear the birds coming back from their winter travels, I can smell it in the air and… well, I guess I just have Spring Fever.
Special: Learn To Blog. The Right Way.
But I have come to the realization that spring will be delayed because the mountains of snow that still surround me, are going to take some time to melt.
If it melts too fast, though, we will have a flood.
My Goals
I find this a good analogy for me because if my goals get achieved too fast, I could be flooded with the results I want.
Instead of everything happening overnight, I'm going to get those results more slowly, more gradually and I can probably keep up with them better.
There's nothing worse than 4 feet of snow welcoming a string of 60 degree days.
When it comes to goals, I usually give myself extra time, but this year has been quite different.
New opportunities have started to pop up all around me.
Instead of marketing one way, I'm challenged to market in a more complicated fashion.
I know it is the better way to achieve my long term goals, and sustainable results.
But choosing to follow the more complicated path presents an awful lot more work right now.  Certainly a lot more than I had anticipated when I first happily created my little "goals" checklist.
Switching My Goal Gears
Although I drilled a deeper hole for myself than anticipated, and committed to do the extra work needed to complete my revised goals, lots of emotional feelings rolled in.
So, I am dealing with it all by making a new list.
It's a little list of "reality" that looks like this (so far)…
Goals can be switched around

It is a wise decision I made for my business.

Now it's time for me to step up into my responsibility mode, and get busy with the new tasks I've decided to take on.

Taking on more work means I need to create more time for myself to avoid overwhelm.

I'm investing money to hire people to do some tasks for me so I can totally focus on my end of the business.

Every day I chip away at it.  I remind myself I've taken on this responsibility and I cannot let artificially imposed "deadlines" get me down.

"I am flexible" has become my mantra.

As I move out of my comfort zone once again, I'm upping my game plan and that feels good.

I may feel like I'm in intensive training (which I am) but I'm heads up more than any old gal

My self esteem just keeps growing, because I'm learning and doing things that at one time I would never have imagined were within my grasp.
Taking some time to write out this list (a work in progress) has helped me adjust to my evolving goals, and maybe it will help you out too.
Goals are a funny thing.
Even when we are certain that we can live up to them, there has to be flexibility.
This has been my biggest lesson.
Your Goals
It is the third month of the new year.
How are you doing with the goals you planned for yourself?
Are you like me, with a bunch of bright ideas and hopeful goals that are hitting some roadblocks, challenges and delays?  
Are you on target with the goals you had mapped out for this year?
Has something changed in your business that forced you to move in different directions than the ones you anticipated?
Maybe you're right on top of things and making great strides, right on schedule.

How are you dealing with things emotionally?  
Are you bummed out because you are feeling stagnant?
Are you finding that you are feeling overwhelmed?
Are you angry at yourself for not achieving the goals you have planned?
In "are you reaching your goals?"
Please give me your feedback in the comments section below.
I would really like to hear from you.
-Donna