This post was most recently updated on August 1st, 2016
There are "3 Top Resources For Driving Tons Of Free Traffic To Your Blog" that I'll share with you in this article.
As a blogger, you know how important it is to have a steady stream of traffic heading to your blog.
Your blog is the heart of your online business.
Traffic is the blood that keeps it alive.
Without it, your business would die.
That's why I thought I'd gather some of the best information I could find on the topic to share with you.
Now, the kind of traffic I'm focusing on, here, is free traffic.
Special: Join My All New FREE VIP CLUB Today
There are plenty of sources of paid traffic, like Facebook, Google and email ads.
These are all excellent sources of traffic, but they have two drawbacks.
1. They cost money, and can actually be pretty expensive, especially if you're new to paid advertising.
2. The traffic you get from paid ads is "cold traffic." That means that you are paying to get views to your ads, or people on your email list, from people who have no idea who you are. It's much harder to get people to become regular visitors to your blog if they don't know you, or know of you.
For these reasons, I don't usually tell people to turn to paid traffic to build their blogs.
I use some paid ads, but I can tell you that I've always had much better results in terms of quality from organic, free traffic methods.
I know you'd like to get more than just eyeballs to your blog.
You want to get real thinking, breathing people who are eager to see what you have written on your blog.
You want to build relationships with people, and get some real engagement going on your blog.
That's the real goal, after all.
It all begins with driving good quality, free traffic to your blog.
I know you're wondering to yourself, "sounds great, but how do I do that?"
I put together these resources so you can see for yourself… from some of the best bloggers in the business… just what things are working best for them.
Resource #1 For Driving Tons Of Free Traffic To Your Blog
From: Social Media Examiner
how-to-drive-traffic-to-your-blog-posts-a-game-plan-for-the-top-social-networks/
By Debra Eckerling (guest)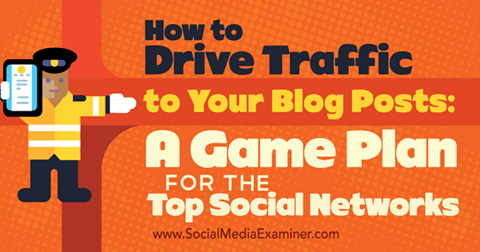 I know a lot of you rely very heavily, as I do, on social media for traffic.
It is, in fact, one of the very best ways to build just the kind of following that will make your blog thrive.
It can get confusing, though, trying to figure out exactly what method work best.
I get questions all the time that sound like this:
Hey, Donna, I know social media is one of the best ways to get people to go to my blog. But I've tried posting on social sites for a while now, with only mediocre success. What more can I do?
If you have that kind of situation, then I really want you to get on over to this article. It has some basic strategies for you, and some really cutting edge ones, too.
…Facebook
One of the basic things you need to start with, is to post your blog posts on Facebook.
There's no better way to get things rolling your way than that.
But don't just post a link. That doesn't get the kind of juice you're really looking for.
You want to entice people with a crowd-drawing title, not just "read my latest post" plus it's title.
Use a great photo, but not just your blog post's featured image. Did you know you could even use photo albums and
carousels?

That's really cool.
Remember, you want to go for the magic, not just deploy passionless tactics.
The magic comes with engagement.
I'm passionate about building engagement, first and foremost.
If you've been reading my blog for a while, or have bought one of my information products, been on a webinar with me or are on one of my email lists… you know that this is my passion.
It's the way I build my blogging business.
And it's always worked so great for me.
Images can be passion provoking, when done right.
I love using images because I get so much engagement with them, above and beyond just "driving traffic" to my post.
You've just got to be careful with the sizes and quality, but that's all covered in this "resource #1" article.
You can also take advantage of Facebook and "notes" to promote your blog post.
Special: Join My All New FREE VIP CLUB Today
…Twitter and Beyond
Also covered in this resource article, are methods for posting your blog post on Twitter
It covers key information for using media elements like video, GIF's and images. It's a little trickier doing this on Twitter than on Facebook because of the character limitations. For instance, did you know that an image takes up 24 charaters?
There are many cool ways to get traffic to your blog with Twitter, so investigate, my friends… and implement!
LinkedIn is another great platform for getting traffic.
You can share an update with your blog post info, a photo or a LinkedIn publisher post.
Instagram and Pinterest traffic methods are also covered.
If you're not getting the results you want with social media, or you just don't have a good working plan to start with, definitely jump on over to the Social Media Examiner and dig into my "resource #1" recommendation.
Resource #2 For Driving Tons Of Free Traffic To Your Blog
From: Pro Blogger
http://www.problogger.net/archives/2015/03/04/how-to-get-top-bloggers-to-share-your-content-and-boost-your-traffic/
by Robin Geuens (guest)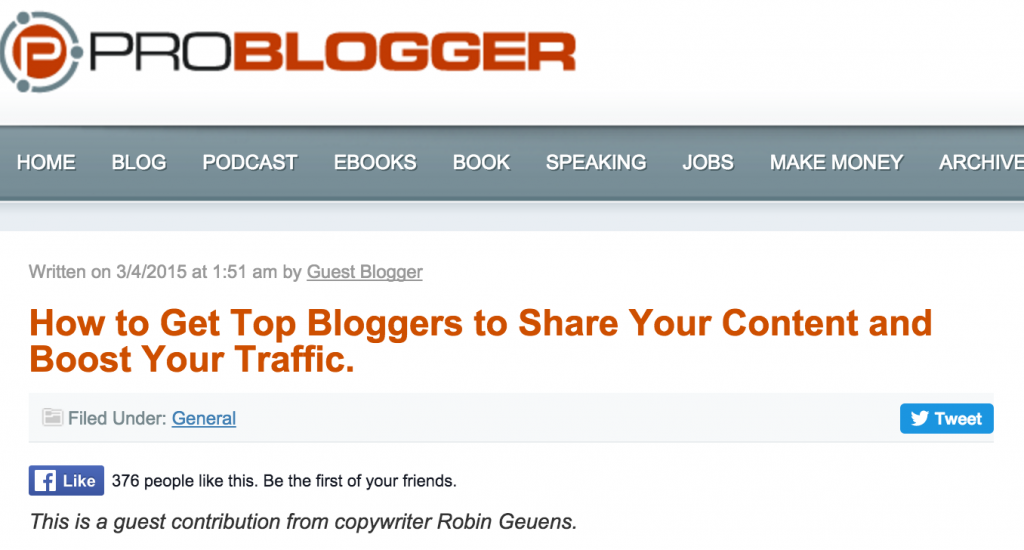 Another great way to get traffic to your blog is by standing on the shoulders of power influencers in your niche.
Resource #2 shows you 5 ways to accomplish this, and it even gives you a cheat sheet to keep them all straight.
Sweet!
Now here's the thing you need to know.
You'll never have a great blog just because you rub shoulders with the right people.
I know bloggers who have tried.
In fact, some of them have come to me to figure out why it didn't work for them.
They think the idea is to just get influential bloggers to link to their posts, or agree to let them guest post, or some other such "influencer" method.
This only works, though, when you have great content to share with your visitors.
Driving endless streams of traffic to your posts, and then short-changing readers with haphazard content is a short-sighted strategy.
The only way that influencer methods work are when you really… really… address your readers' concerns or solve common problems they have.
I get so crazy when I see a blogger jump through hoops to get influential people to send people their way, only to throw out loosely strung, rehashed articles over and over again.
Special: Learn To Blog Better… From Me… Today
This, to me, points to a blogger who is far more interested in getting traffic than in helping to improve lives and give solutions.
And let's not lose focus here.
If you're not blogging to improve lives and give solutions, then you shouldn't probably be blogging at all, no matter how many influential high rollers are in your corner.
That said, the influencer method is a very effective method for getting free traffic.
The key to this method, as you'll learn from the Strategy #2 article, is to "put your content in front of people who can make a difference."
The methods you'll learn here are these…
♦ Include influential people in roundups, in which you feature or mention them in an article.
♦ Ask influential people for a quote. Develop a topic, then ask influencers to give their best advice on it. You even get a sample email the author uses to solicit their quotes or statements on a topic (it's just a bit more complicated than you'd think, so I love having the sample email.
♦ Apply an influencer's tactics and report your success. This is a really interesting one that will take some effort but can really get you noticed by influencers and their readers.
♦ Interview an influencer. This is a great method you could learn, as my friend Andrew Warner (mentioned in this resource article) has done so effectively.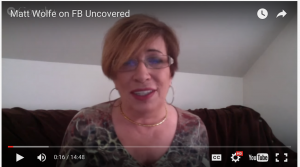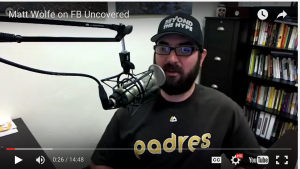 ♦ Reach out to those who have liked or shared blog posts similar to one you've written. This is a really interesting method that makes use of networking closely within your niche.
I've never made much use of influencers in the blogging world, but I do hang around with some pretty influential product creators. They spread the news in the affiliate world about those products of mine they like the most.
Very effective means of "networking" which is what connecting with influencers is really all about.
The magic is in the doing, not in the knowing about this method.
But isn't that always the case?
That's real good news for the "doers" among you. Not so much, though, for folks who love learning about all the wonderful methods that they never really get around to implementing :((
Resource #3 For Driving Tons Of Free Traffic To Your Blog
From Neil Patel
http://neilpatel.com/2015/08/18/the-definitive-strategy-for-driving-organic-traffic-without-ranking-in-googles-top-10/
By Neil Patel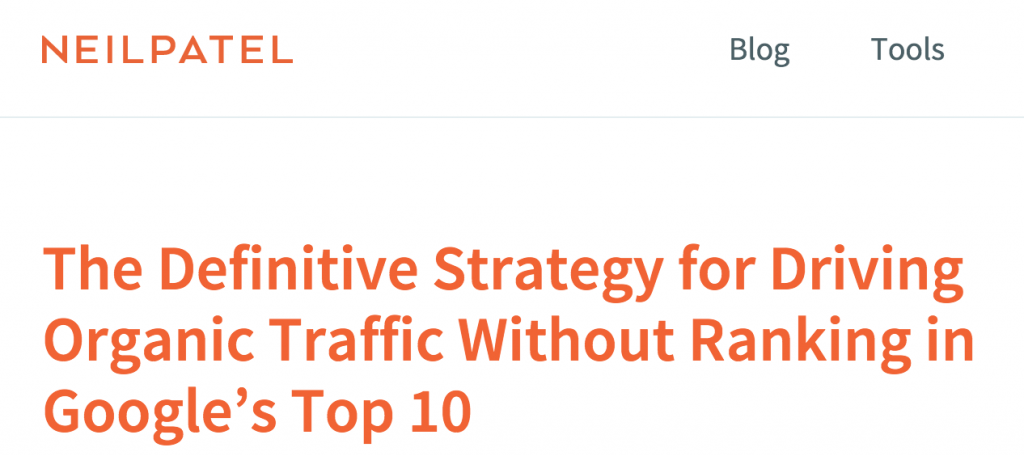 Search engine ranking is probably the most lucrative source of blog traffic… if you can rank you articles in the top 10 search results.
That's not so easy to do, of course.
In Resource #3, Neil Patel shows you how, though, to get free Google traffic without super-cosmic ranking.
For one thing …
share your infographic on community-based sites like Blokube and GrowthHackers.
This is certainly something all my blogging buddies need to check out if they're not familiar with how it works.
Neil paints a pretty picture, here, and as he always does… a very thorough one.
Basically, you're giving other bloggers and content curators a great reason to promote your blog posts.
Why would they do this?
Because it helps them in their mission to share great content!
Special: Start Blogging… Right Here
That's a win-win and I'm going to repeat… check out the details of how this works, and thank me (and Neil) after you start scoring with this "ninja technique" (even though I promised a long time ago to never use that overly hacked "ninja" cliche… groan).
Resource #3 will also demonstrate the power of infographic syndication… a method I love, and that I've seen get really great results over and over again.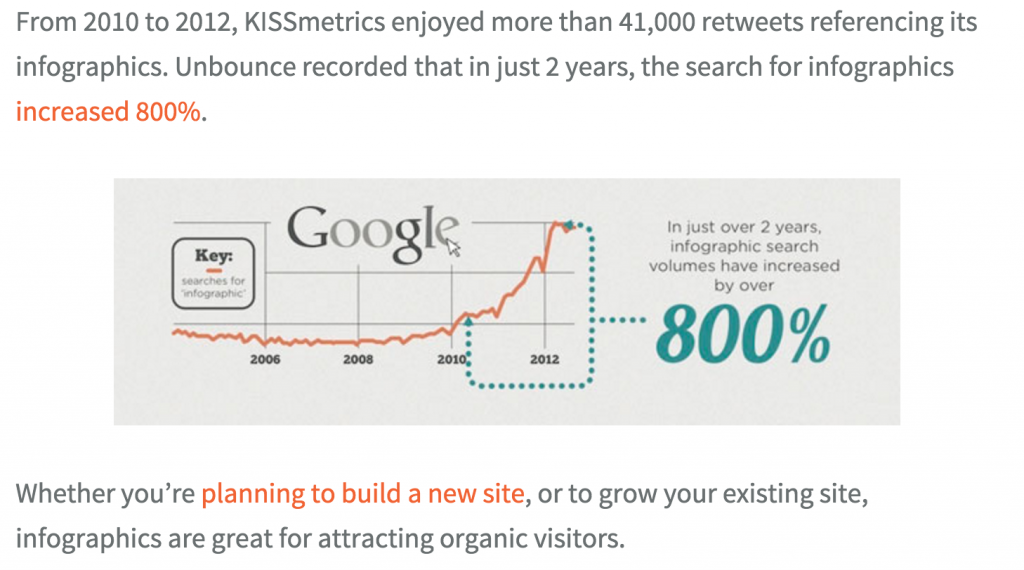 Neil shows you how to make your own infographics.
If you're not creative, though, he also shows you how to quickly, easily and affordably outsource this task.
Most importantly, of course, he shows you how to leverage the infographic method into… you guessed it… free traffic!
Neil also shows you a lot about how to track what your competitors are doing, and see what results they're getting.
Then he gets into a lot of statistical and keyword analytics (it's what he does best) that will point your blogging journey in the right direction… Disclaimer: statistical and keyword analytics are not my forte, so I don't really do a lot of it.  But that's not to say it's not really important and plenty effective.
Well, we can only do what we can do, eh?
Well, after all, Resource #3 is a Neil Patel article so it's pretty mega info cool. There's a lot more to it than I've highlighted here but, hey, I'm getting out of breath already.
Special: Learn To Blog… (My Video Inside)
Bottom line…
These are 3 Top Resources For Driving Tons Of Free Traffic To Your Blog.
Dig into each of them.
Do some cerebral sleuthing, pick one or two strategies you like, and implement.
Then, implement more and then… implement more.
Getting a steady stream of free traffic to your blog involves taking just a great tactic or two (I've gathered a bunch of them for you, here)… and adding a massive dose of serious effort.
I always love the word "magic" but the truth is: the magic behind getting free traffic to your blog begins and ends with your commitment and consistency.

Thanks to all my friends for hanging out with me here, today.
I look forward to hearing your great comments and enthusiastic discussion points below.
That's where we always have the most fun, isn't it?