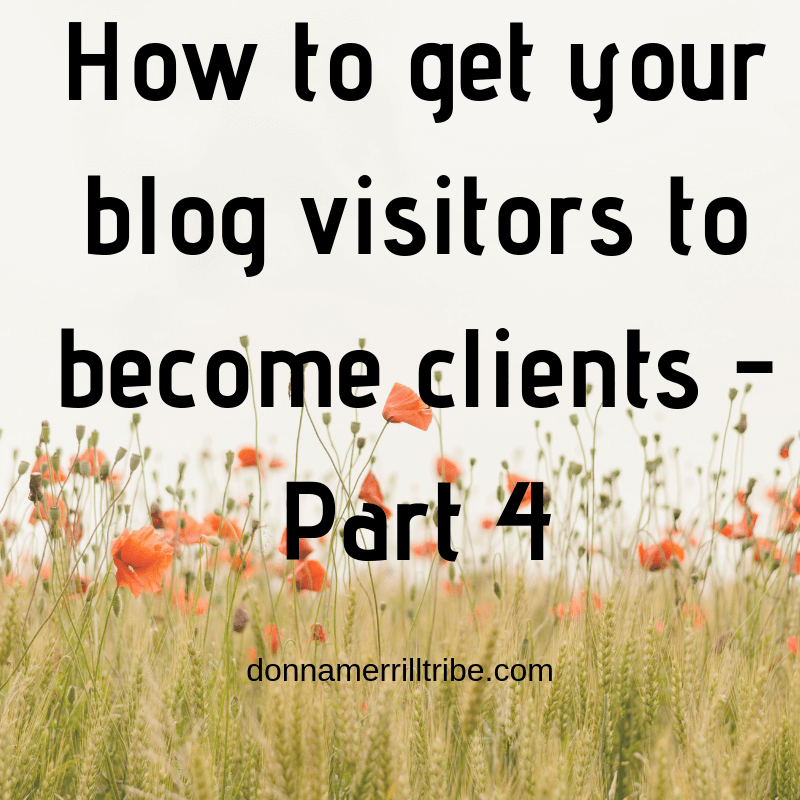 Here's what I've shown you about how to get your blog visitors to become clients.
In part 1, I talked about how to use your blog to appeal to your unique audience, and draw them into your sales funnel.
We learned the importance of integrating landing pages into your blog, in part 2.
This is how you get your blog visitors to take action on your offer.
Then, in part 3, I showed you how to use free offers to pull your readers into your client or sales funnel.
Now, in part 4, I'll show you how you can shortcut the process by going directly for the sale, the sign-up or the consultation call.
In this article, you will learn how to get your blog visitors to become clients as soon as their very first visit to your site.
Get your blog visitors to become clients… now, or later?
So what's better?
To get your blog visitor into your sales funnel with a free offer?
Or get them to buy something, or hire you for your services on their very first visit?
Well, there are benefits to both.
Free offers may get your visitors and prospects into your sales funnel.
But then it will take time and effort to convince them further into the funnel to buy or sign up for something.
On the other hand, if you can have them pay for something right away, they will instantly get on a fast track to buying your high-end offers or signing up for your services.
So slow-tracking the process, putting it off to later seems less scary to your blog visitors.
And requires less of a commitment from them… maybe just an email address for your free offer.
But asking people to make an instant decision to either buy something or sign up for a phone consultation can convert them into clients right away.
Plus… they will be better qualified buyers or clients because they are clearly action takers… people who are ready to buy or sign up right now.
And an instant sale or consultation will let you jump ahead of your competitors.
That's real important because, if you let them slip away too easily, they will visit your competitors next.
And believe me… your competitors won't hesitate to push hard for the quick sales conversion.
Mini commitments
This process is all about getting your blog visitors to make a mini commitment to you.
Sell them something small.
A $2 ebook for instance, is what we call a tripwire offer.
That means, it's something that gets the attention of a casual visitor to your site, and gets them to buy something.
If it looks like it has some real value, then $2 is not much of a barrier to the sale, is it?
Sure you could give something free, but that requires people to sign-up to your newsletter with their email address.
It's almost like a sale, except it only attracts people who may never become buyers or paying clients.
So all your efforts to moving them through your sales funnel may be pointless.
They have not yet made any kind of commitment to you, not even a mini commitment.
So it's important to do what you can to get that mini commitment.
Asking people to subscribe to your email list is great for a well-developed, long range marketing campaign.
But if you don't have that put together, you may be better off to get the immediate small sale.
Then start building a relationship with the person from that point forward.
If you have a service, like coaching or web design you may be better to get an immediate sale.
Certainly, if you're a practicing professional like a lawyer, doctor, plumber etc., you want people to talk to you now.
There may be no "later."
What to sell or offer
You might be looking to sell products.
Or, you might be looking to get people to sign up for your professional services.
So you'll be looking for the "sale" according to your business model.
A travel blogger, for instance, may want to sell a $10 ebook that shows people how to get the best discount travel packages.
But if you're a lawyer, you probably just want people to get on the phone with you.
Your biggest objective, then, is to get them to book a phone consultation with you… now!
Not later.
Not after they've surfed the net to see what your competitors have to offer.
With professional services, a person who is really in the market for what you offer, say a divorce or bankruptcy lawyer for instance… will generally sign up with the first person they talk to.
That's because when they get on the phone for a consultation, they immediately form a bond with you.
And because you give them your time and advice via the phone consult, they feel obligated to giving you their case.
So it's really important to get them on the phone as soon as possible.
How to get people to become your clients instantly
The answer to this is to set up a free phone consultation.
Sure it's free, but again, it is a mini-commitment that has a very high likelihood of resulting in somebody becoming your client.
So you really want to get your prospective client consults booked immediately.
Yet, most professional blogs and sites are really passive about booking those consultations.
They have a phone number that says "call me now."
Or even a form that says "give me your name and phone number, and tell me your main concern."
Something like that.
Those approaches are okay, but they really are passive.
They don't give people a real reason to pick up the phone or fill out the form.
So what does?
What gets people to really want to schedule a consultation now?
When people visit a professional services site, they usually want to get a problem solved.
That's why they're on the site to begin with.
They have a problem and want somebody to help them solve it.
It could be a lawyer helping them with bankruptcy, or a marriage counselor, a roofer… anything at all really.
So if you are looking for these clients, what can you do to make them want to become your client?
Emotional connection
The very first thing you want to do is to establish emotional connection with them.
Their problems are real, and if you can let them know you understand and can empathize with them… you instantly rise head and shoulders above all your competitors.
But how do you establish that emotional connection on a website?
There are several ways.
Video
Video is a great way to draw people into your services at an emotional level.
There is simply nothing you can write that can instantly and personally reach out to your prospects like a short video.
Even a 30 second video can speak volumes to your prospect about why you care, and are the right person to work with.
Chat Software
Chat software can engage prospects in a conversation, which takes things a step further than video.
You can program chat software to ask the right question and give the right answers, all designed to make a real-time connection with your prospect.
With chat software, you can instantly schedule a phone consultation with your prospect, right on the spot.
That way, even before they ever see what your site is about, they could be scheduling an exact time to talk to you.
Once you get a phone consultation scheduled, your ability to convert your blog visitor into a client is greatly enhanced.
Chat Avatars
Another great method is to combine your chat software, or chat boxes as they are often referred to, with Chat Avatars.
Chat avatars are little figures, or even real persons, who speak directly to your blog visitors.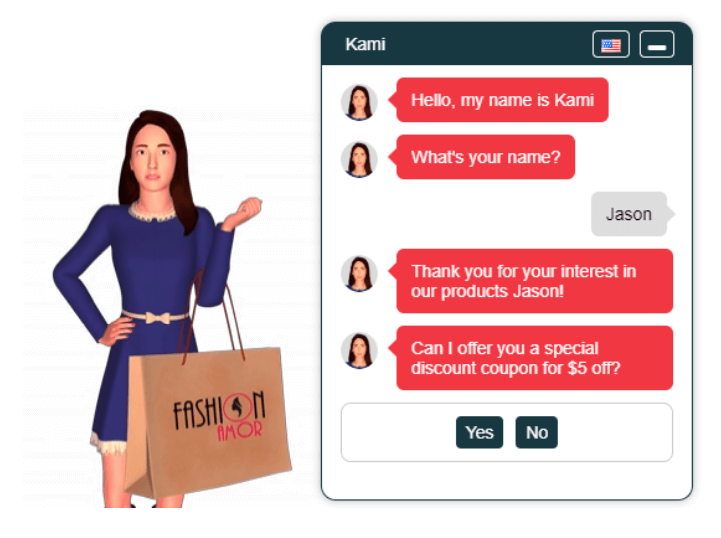 They are an alternative to using video.
Many marketers prefer chat avatars to video because they are one step closer to a personal conversation.
In fact, when combined with chat boxes, they really can draw your blog visitor into an actual conversation with you.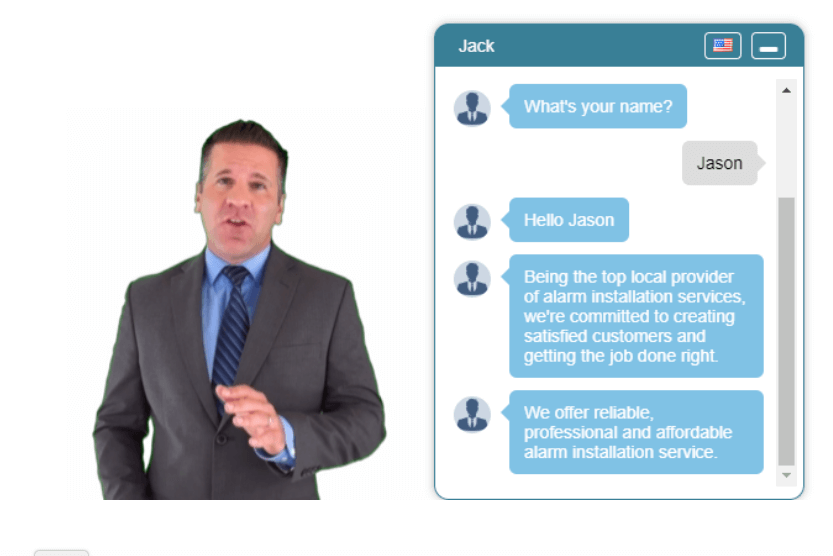 That conversation can then be constructed to encourage them to set up a phone consultation right now.
I've gotten pretty involved in working on this form of AI (artificial intelligence) technology for websites.
If you'd like to see what I'm up to, check out my Steady Stream Leads landing page.
How to get your blog visitors to become clients – Part 4
Do you pitch your blog visitors to buy something you've created?
Maybe you link to a course you teach on Udemy, or a video training series or ebook you put together.
Do you have a service or profession that needs new clients?
Maybe you're setting up websites, managing social media accounts or doing personal coaching.
Or you might be a practicing professional… lawyer, doctor, electrician.
Are you using your blog to get prospects on a phone consultation as soon as they visit one of your articles or pages?
If you're not doing any of these things… how do you get your blog visitors to become clients?
Please leave me a comment below.
I'd love to hear from you.
And I love to have your share this post on your social sites, too.
Thanks so much 🙂
-Donna