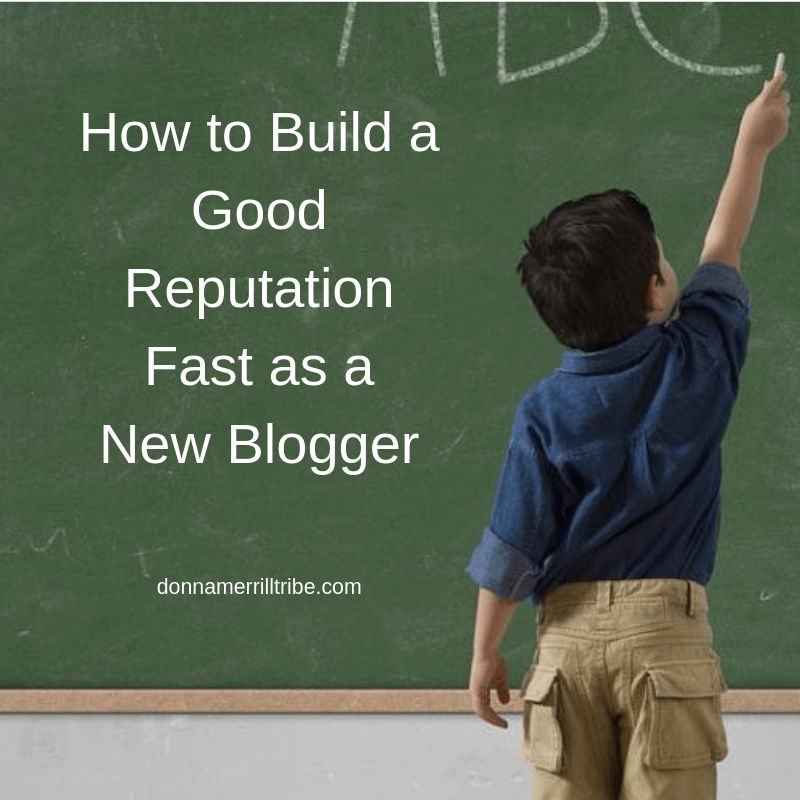 To understand how to build a good reputation fast as a new blogger, you need to consider two things.
First, why do so many bloggers fail?
Second, how can you avoid their mistakes?
There are so many new blogs being created every single day, yet the vast majority of them simply wither and die.
New bloggers fail so easily when they don't learn how to build a following.
And the basis for building a following is to first build a good blogging reputation.
Focus on that, and you can then move on to more advanced levels, like developing a good brand and marketing strategy.
Why bloggers fail
If you are like most new bloggers, you probably struggle to build a following.
You can have your blog set up and it looks so great.
Of course, you write the best content you can muster up.
And you do all the essentials you've been taught, like checking your SEO, grammar and spelling.
Everything looks stellar to you.
So you hit the publish button.
Then walk away.
And wait for people to start coming to your blog and following it regularly.
But it doesn't happen, right?
It seems like nobody cares about the blog posts you work so hard to publish.
This is why lots of new bloggers fail early on.
They either get burned out and start doing a careless job of blogging, or they quit altogether.
Yes, folks I've seen it happen time and time again.
The number one reason bloggers fail
I think the main reason many new bloggers fail is that they get too focused on their own blog.
And it takes a lot of time to write good content.
I get it.
It takes a lot of time to design things to look good, and add in things like banners and widgets.
Sure.
But you can't stay in that little blogging bubble and expect people to find your blog.
You need to build a following, and you need to do that right away.
Most new bloggers try to build their following by publishing good content for their readers.
That's great.
But as a new blogger, you don't really have any "readers" yet.
So you need to get some people to your blog.
But how?
How to build a good reputation fast as a new blogger
New bloggers tend to forget about all the other bloggers around them.
They focus on publishing good content, and trying to appeal to potential readers.
But they don't interact with other bloggers.
Well, it turns out, that is a big mistake.
Because the fastest way to build a good reputation as a new blogger is to connect with other bloggers.
Blog hopping
That means, you need to start "blog hopping."
Find out who the good bloggers are in your niche and hop on to their blogs.
Leave comments there.
I'm not talking about one line comments, like "great post" or "I really enjoyed reading this."
You need to leave meaningful comments with your own input in on the subject.
That's how you build a reputation.
The art of blog commenting
When you leave a one-line comment, the blogger and her audience won't even hardly notice you.
But when you leave a comment that adds to the discussion, then they stop and notice you.
And, they may even venture over to your blog to see more of what you're about.
In this way, you start to build a good reputation among bloggers.
And remember, because you are doing this on good blogs, you are building your good reputation with their audience, too.
Always be helpful
You have to always remind yourself that it is not all about you.
It is about other bloggers, too.
It's about your blogging niche, and interacting with other bloggers in that same niche.
But don't just do it because it's a good blogging tactic (which it is).
Do it because you're genuinely interested in what other bloggers are doing and writing about.
The joy of blogging
And have fun with it.
Make blogging a joy, not drudgery.
I always like to visit Ryan Biddulph's blog because he has such a joy for blogging.
Most of the really good bloggers have that joy.
It's really important to cultivate.
When you enjoy blogging, you will attract a crowd.
You see, you really need something inside of you to get excited about when you are reading other blog posts.
You have to feel that energy inside of you to want to share it with others, especially those who follow you.
Bloggers fail when they don't have that internal ability to share other bloggers articles with a passion.
Learn from other bloggers
Plus, it helps you learn more about how other bloggers are building their following.
And it helps you develop better content for your own readers and follower..
Think of this.
You don't know all the answers.
You may be an SEO expert, but what about all the other components that go into your blog?
You want to share that to your readers.
So you share other blog posts in your niche.
Your readers benefit from it.
This is what makes you a great blogger.
How to build a good reputation fast as a new blogger
Remember guys, blogging is a two way street.
You have to give with all your heart in order to receive.
Develop the mindset and passion to help others.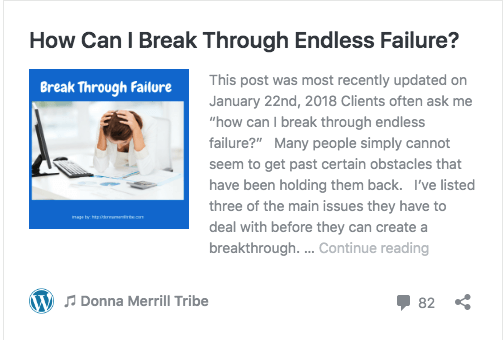 This is done by connecting with other bloggers, and sharing their work and ideas.
And, it's the fastest way to start building your own reputation with other bloggers, and with their audiences.
So how do you go about building your blog following?
Do you connect often with other bloggers?
Or do you have additional ideas of how to build a good reputation fast as a new blogger?
I'd love for you to leave me your comment below.
And don't forget to share this article on your social sites, too.
Thanks!
-Donna