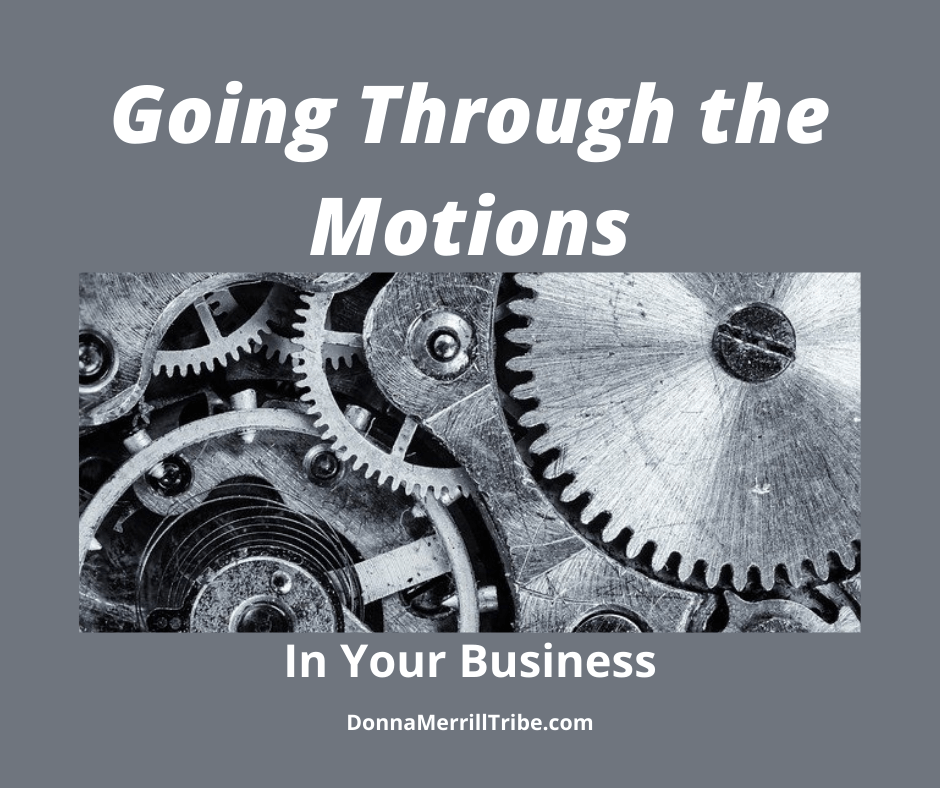 Are you trying to build a business by carefully going through the motions?
Think of your normal way of doing business.
Do you focus on doing the same things every day?
You could say it becomes very mechanical.
It's called a "routine."
Yes, entrepreneurs must settle into routines.
Brick and mortar business
Think if you owned a small brick and mortar business with a handful of employees.
Every morning you get there first to open up.
You turn off the alarm, turn on the lights.
Soon enough, your employees arrive.
They each begin their daily tasks.
Going through the motions feels kind of good, doesn't it?
It's safe and predictable.
And when you get into the flow, it keeps right on moving, just like clock-work.
Every knows what to do, and is comfortable and confident in doing it.
Going through the motions is a like a well-oiled machine.
It just churns out the work perfectly.
When you run a business in this manner, you know that at the end of the day, things that must get done, will be.
Online Business
Now, that's a great way to operate a business.
But not just a brick and mortar business.
You may be doing something similar with your blogging or online business.
Each day, you open your computer and settle into your routine.
Whatever that is.
If your business is blogging, going through the motions might mean something else.
For instance, maybe you start your day by checking for blog comments.
You spend some time writing out replies.
Then you keep rolling.
Send out an email to your list.
Work on your next blog post.
Visit other blogs in your niche.
Leave some comments.
Share a few blog links on your social media sites.
By the end of the day, you probably feel pretty satisfied that you went through all the necessary motions.
Growth Mindset
But even if you feel better from going through the motions, what did you do to help your business GROW?
It's great to go through your daily routine for the maintenance of your business.
You might even excel at "going through the motions" in that way.
But you need to get past mere motions.
You've got to develop a growth mindset that goes beyond your default maintenance mode.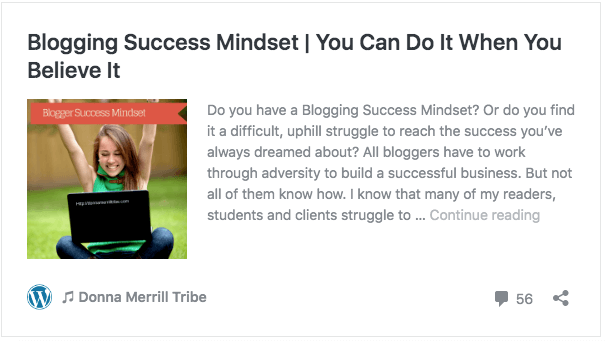 A growth mindset that requires you to put emotion into your efforts.
Bust out of your maintenance mode routine.
Develop a growth mindset.
Do things that are going to expand your business.
Get new customers.
Attract new clients.
Develop a new product or service to offer your existing customers.
Or maybe a special promotion to get them to purchase something.
Reach out to your prospects
Just think of the person running the small business with a few employees.
If she doesn't put sales people on the road, or get them on the phones, then all the routine work will soon become needless.
A business must generate prospects and close sales to exist and expand.
The same is true of any business, including your blog or other digital business.
Now, if you get stuck on running your business by simply going through the motions, then you are not growing a business, you are maintaining one.
In other words, you are running in place.
And not moving forward.
You're taking care of your "inside operations," but not reaching out to your prospects to fuel those operations.
You might be keeping things orderly and predictable, but you are not infusing your business with the emotion necessary to get it growing and expanding.
And if your blog or online business is not growing, then it is stagnating.
It's not just about going through the motions you are comfortable with.
But you need to rekindle the emotion that got you started in your business to begin with.
That emotion involves why you are in business, and how your blog or business can change other people's lives.
But that won't happen by just sticking to operational routines, but rather, by exploring new ways to make your business grow.
Upgraded Traffic
It doesn't just take more traffic to get your business blooming.
You need better traffic.
Look at what traffic you get to your blog or website right now.
How can you upgrade the quality of that traffic?
In other words, how can you get people to your site who will be a better fit for whatever you offer?
You won't accomplish that by simply going through the motions of running your business.
Get to the heart and soul of what you can offer people.
Then make it a priority to do a better job of it.
Here are some things you can do to start attracting upgraded traffic.
Develop better content
Improve your content.
Sure, it's probably already as good as it gets, right?
But I'm not talking about grammar and syntax.
I'm talking about solving problems and improving lives.
Does your content do that?
If not, figure out how to improve it to the point that it does.
If so, then keep rolling it out, but maybe add some new formats.
Offer expanded forms of content
New formats for your content will attract new prospects.
They will widen the reach of your business, and expose it to new audiences.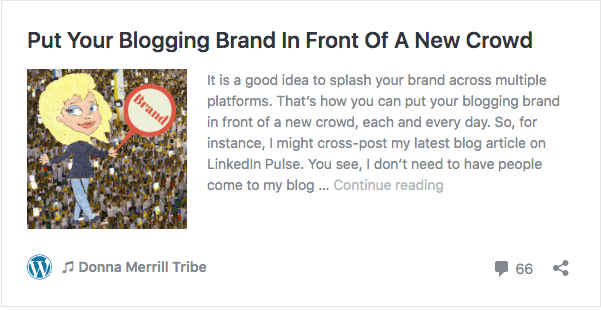 So think of using some info graphics in your business.
If you can't create them, hire someone to do it for you.
And of course, don't overlook video.
It's probably the most important thing you can do to stop going through the motions, and really grow your business.
If you're really up to the challenge, start doing Facebook Live.
It's the ultimate form of video.
There are other forms of content you an explore, but the are some of the best.
Distribute your content more widely
You can also work on getting your content placed on some more platforms than the ones you are using now.
If all you do is Facebook marketing, then maybe you could explore Pinterest.
Or instead of just Pinterest, maybe figure out a good strategy on Twitter.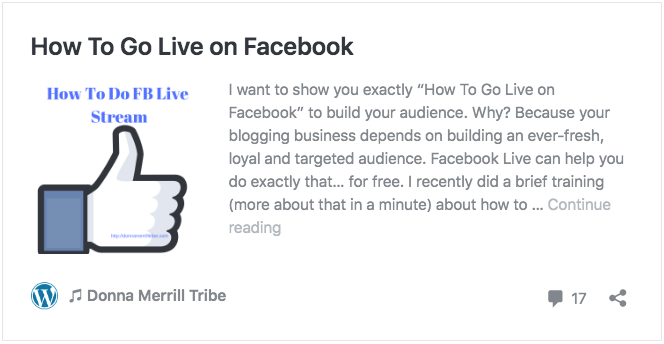 It's not so important which platforms you use, as it is to use them strategically.
And if you're not getting sufficient traction on the platforms you're using now, try some new ones.
Consider using paid advertising
You could even try paid ads.
Facebook ads is a really good way to start getting your content in front of a more targeted audience.
But it's not the only one.
You might try Google ads, Bing ads, YouTube ads.
There are many ways to go here, and if you don't want to figure it all out… hire an advertising pro.
Start small, and when you get some good results, scale up.
Create a budget you can live with and risk some cash in exchange for growing your business.
It won't grow by simply going through the motions day after day.
Remember to let your emotions get involved, too.
That might mean some new adventures, but you can't succeed in any business by always playing it safe and living in fear
Are you going through the motions in your business?
The point to all this is that you can't just go through the motions of keeping things in place.
This is the lazy, static way to do business.
It's going through the motions.
That's a good start.
But you need to put into play the emotions.
The passion to help others.
If you don't have that passion, you can't fake it.
But if you do, then stop stifling your emotions and creativity with busy work.
Think of all the people who need your help.
Get in touch with them.
Do it with email, paid ads, social shares, video, or whatever makes it work for you.
Let people know (through your high quality content), that you can improve their lives.
That's all they want.
A better life.
Give it to them and they'll always be around.
You won't have to keep finding "new markets" because your existing customers will keep coming back.
And when they do, they'll be your best advertising of all… word of mouth.

So, now, I'd like to hear from you.
Leave me a comment below.
Tell me…
How do you run your business?
Do you get creative, take a little risk now and then, and bring your emotions to bear on your business?
Or do you feel sometimes, like you are simply running a business, but now growing it?
Do you think sometimes that you are just going through the motions in your business?
-Donna
PS:
Don't forget to share this article on your favorite social sites. I appreciate it 🙂