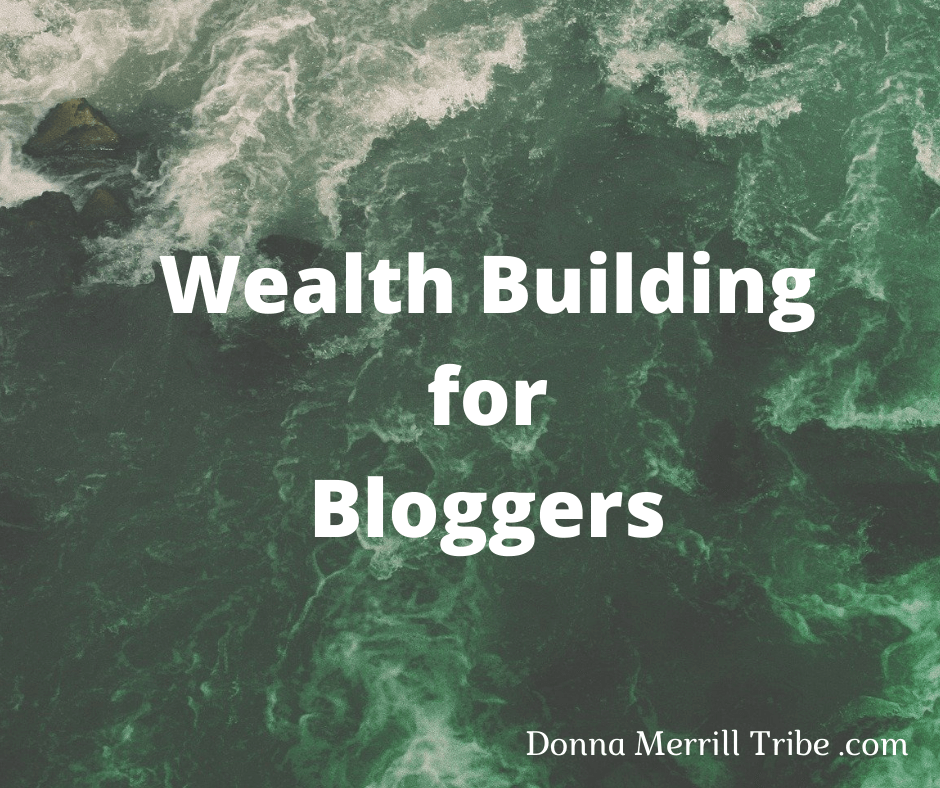 While many bloggers struggle, others have learned the way to blogging wealth.
General wealth building strategies are not something unique to bloggers.
But bloggers do operate under special circumstances unique to blogging and digital businesses.
Regardless of your monetization methods, understand that bloggers build wealth on the back end of their business.
Rarely on the front end.
In other words, building wealth is not so much how you bring money into your business… but what you do with it.
Earning money online is simply another income stream.
Like a job or a gig.
But turning it into wealth is another story.
In this article I'll show you how bloggers build wealth.
And like most things, it's not nearly as difficult as it might seem.
Financial planning
Bloggers, like all entrepreneurs, need to build wealth on a foundation of sound financial planning.
So, if you want your blogging business to grow wealth, you need to do some key things.
Specifically, you want to grow your business around these 2 wealth-building strategies.
First – Build your digital assets.
Second – Manage those assets wisely.
So let's see how you go about implementing those two strategies.
Build your bank of digital assets
Bloggers have only one stock in trade.
That is their digital assets.
You have to bank on the things you create online.
And there's only one way you can build up your "bank account" of digital assets.
You have to create them.
A real estate investor has to buy properties.
She has to maintain them, improve them and either hold them for income, or sell them to realize a capital gain.
Through all these phases, the goal is to put money in the bank.
Either from rents or sales.
As a blogger, your wealth won't come from renting or selling properties.
Your store of assets won't be houses or land, but blog posts, primarily.
Then, on top of that, you will want to build other assets.
Videos
Graphics
Digital courses
High converting email sequences
Ebooks
Mini-niche blog sites
Those are just a few of the assets you could build.
Managing your digital assets
When you think of wealth, you might think of putting things in a vault.
Like gold, certificates, property titles and the like.
The vault holds all your valuables… which are the basis of your wealth.
For bloggers to build wealth, they have to put their valuables in a vault, too.
So let's look at what "valuables" you have in your bloggers vault… and how you manage them to build wealth.
Research & development (R&D)
Now just like somebody might develop a portfolio of stocks or real estate, bloggers wealth derives from portfolios of digital assets.
Those will include your blog, of course, but also, other assets like those I listed above.
So, as a stock investor researches what stocks to buy, or a real estate investor carefully weighs the values of properties to acquire, you must evaluate which digital assets to develop.
And you will often need to build those assets from the ground up, as an industrialist might build a facility to manufacture goods.
So you need to put effort into researching just which assets you want to store away in your "vault."
And you'll have to undertake the development of those assets.
For instance, you might blog about website graphics.
You have to research the topics that will help you build that business.
Then you have to develop digital assets to go along with it.
Now, if your research shows that you need an ebook in your "vault," you'll have to create it.
How about adding a course showing people how to create their own graphic designs?
Maybe a collection of your own graphic designs that you can sell.
You see what I mean.
Research what digital assets you need, then obtain them in some way, or create them from scratch.
That's essential if you want to grow wealth from blogging.
Grow your liquid assets
Every good investor has a savings plan.
Bloggers looking to grow wealth also need one.
As you make money with your blog, you need to save some to build a business.
After all, running an online business requires that you have liquid assets as well as digital ones.
Most wise investors would suggest you take 10 to 20 percent of your profits, and put it into a dedicated savings account of some sort.
That's a savings plan.
It's how you store and grow your liquid assets.
And you don't need to just include profits from your online business.
Maybe you're not really doing that well with your blog.
But if you've got a regular job bringing in sufficient wages, you could take 10 to 20 percent of that and set it aside.
It can be your seed money for growing your business.
Bloggers don't always build wealth from their blogs, but from the businesses they spin off from their blogs.
Maybe they provide a service like consulting, for instance.
Or in the case of a graphic design blogger, the real wealth may come from creating a digital design agency.
The point is, wherever your liquid savings come from, try to build that up on a consistent basis.
Then, you will have liquid assets as well as digital assets.
Those are two essential things bloggers need to build wealth.
Investment
It's great that you can now create both digital and liquid assets.
But in order to take advantage of both, you need to invest in your business to build wealth like so many bloggers have done.
So you would need to know…
What you should invest in, and
How you will fund those investments
Well, really, we've already answered both questions.
What you need to invest in is the digital assets you've developed.
By that, I mean, start finding ways to leverage those assets into wealth.
So, for instance, if you created an info product, course or class on your topic, it's time to put up some cash to promote it.
There are many ways to do that.
Facebook ads, Google ads, banner ads to name a few of the more obvious choices.
But this article is not about what kind of paid campaigns to undertake.
I'm just outlining some of the methods many bloggers have used to build wealth.
And that is, by investing in the promotion of their digital assets.
Maybe you have an ebook.
It could even be a free ebook.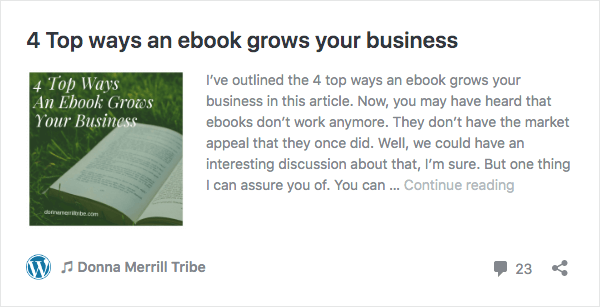 But you could invest in ad campaigns to promote that ebook.
In that way, you could either bring in immediate revenue, or grow your email list.
And the investment funds for such campaigns can come from your liquid assets and savings.
The same liquid assets we just discussed in the previous section.
This is the point at which you want to start using those liquid assets to invest in the promotion of the digital assets you've stored in your "vault."
You can't create wealth by failing to build up a cash reserve.
And that cash reserve does you no good unless you invest it wisely in monetizing your digital assets.
That's how your business will grow and that's how bloggers build wealth.
Liquidate
So far, I've outlined the way to bring your business to a financially healthy place.
In other words, how to make it profitable.
But bloggers seeking wealth are not just seeking profit.
Lots of bloggers pick up profits without ever attaining true wealth.
You see, the fastest and most predictable way to bloggers wealth, is through liquidation.
Most "start-up" businesses only make their chief officers wealthy after they've sold the business.
There are endless examples of this, from start-up Honest Tea getting purchased by Coca Cola, to start-up Perisicope selling out to Twitter and even entrepreneur Mark Zuckerberg selling his controlling shares of Facebook to a publicly held board of directors.
You see, the "sell-off" or "liquidation" is the real source of bloggers wealth.
Example
Let's say you start a little website that promotes high-end photography equipment like lenses and cameras.
It takes a lot of work, but eventually you start turning a modest profit.
And your website ranks fairly well in the search engines.
Guess what.
You may now be in a position to sell your little blog, and move on to create another one.
And your gain from that sale may very well be way, way more than you could have earned by holding on to the site long-term for a modest income.
I'm not talking about just selling your blog.
Remember, we talked about storing up your digital assets?
You can also sell your courses or classes, your videos or video channel, and even the emails you've written.
But to gain wealth, you have to develop those assets, then find ways to liquidate them for a huge financial gain.
People think holding a business, or a blog, or an ebook… for a long time… is the best thing they can do.
But the truth is, the more often you can set up a nice business, develop valuable digital assets around it, then sell them… the faster your wealth will grow.
As far as the profit you've been earning from your assets… well, you'll be giving that up.
But your profit history makes for a great selling point to potential buyers.
Stop running your business
And here's another thing you should know if you're looking for blogger wealth.
Stop running your blog.
Let others do it.
Why?
Take your business "from a company of 1 to a company of 1 to a company of 1,000 (Michael E. Gerber)
Read the full article here
First of all, if you hire other people to do most of the work, you have more time to explore alternate paths to wealth.
Second, when you go to sell your blog, the buyer will be very happy to know that someone else is very willing and capable of running it.
That way, they, too, can spend more of their time digging up new assets, and growing their own wealth.
It's kind of like a dance.
And once you learn the steps, you'll be floating across the ballroom
Wealth building for bloggers
Now remember, bloggers build wealth by doing all these things.
It's not the same as making money blogging.
Yes, you could make money blogging.
Like table servers could earn tips waiting on customers.
But building wealth goes way beyond just "making money."
Any blogger or table server might build wealth.
But that's something independent of earning a wage, a commission, or profit.
In fact, many entrepreneurs have suffered years of debt and multiple bankruptcies on their way to becoming wealthy.
Now, if you need to be "making money" to keep your life on an even keel, then by all means, do it.
But if you can put some more time into focusing on your bloggers wealth plan, too, then you should consider some of the wealth strategies I've uncovered for you here.

So what's your situation?
Answer this one question for me.
Your answer is neither right, nor wrong.
It just depends on your personal situation and goals.
I'd love to hear from you in the comments below.
My question is this.
Are you, at this point in time, more interested in "making money," or in exploring some wealth building strategies for bloggers?
-Donna
PS: Please share this article on your favorite social sites. Thanks so much 🙂