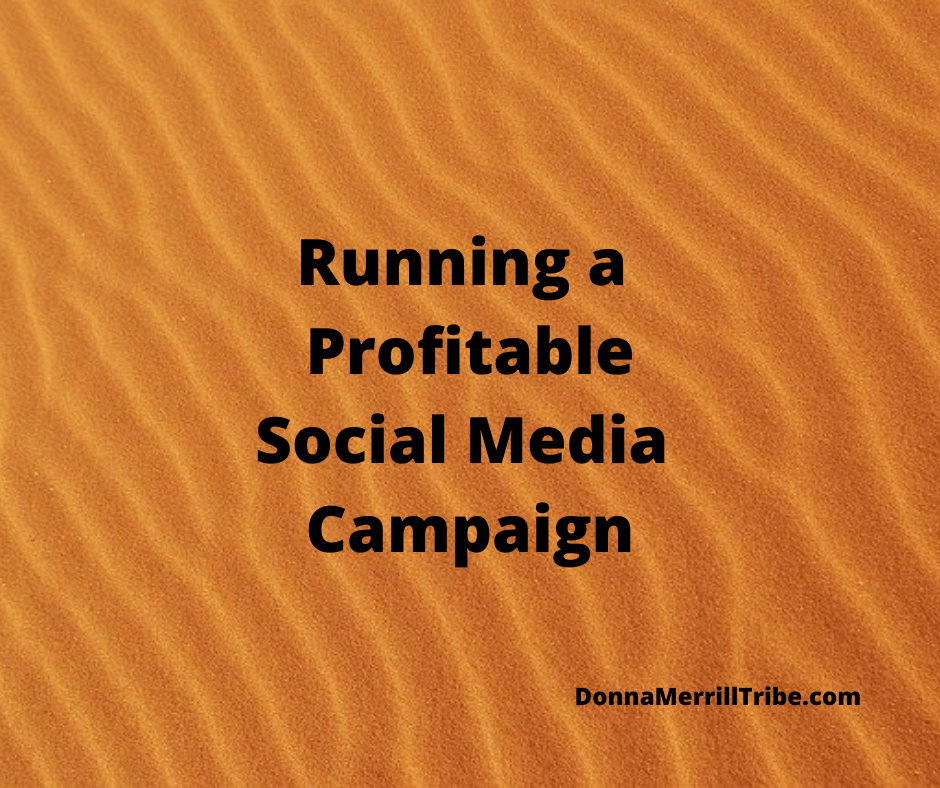 Every digital marketer wants to run a profitable social media campaign.
Why not?
Social media campaigns are free to do, unless you're posting paid ads.
But I'm not talking about paid ads.
I want to show you how to run a profitable social media campaign without spending a dime.
It's really all about strategy and persistence.
So here's how you do it.
Determine the GOAL
of your social media campaign
First, you want to know what your goal is.
Do you want to drive traffic to your blog?
Are you trying to sell a service you provide?
Maybe you just want to build an email list.
You have to know what you want to achieve so you can map out a plan to run a profitable social media campaign.
PLAN your social media posts
The whole idea for running your social media campaign is to get attention.
Right?
I mean, who knows who you are?
Or what you have to offer?
Maybe you're promoting affiliate products, an ebook you wrote, or your video production service.
You know it.
But nobody else does.
Not until you tell them about it.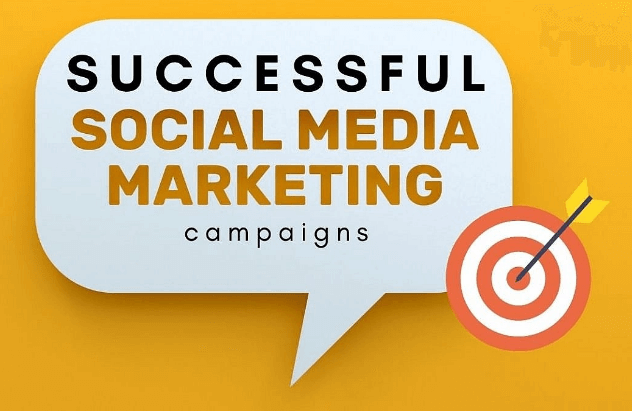 See the full article accompanying the above image at Inspire to Thrive…
4 Tips To Help You Successfully Run A Social Media Marketing Campaign
So plan a series of social media posts that will get them acquainted with you.
That's really what it means to run a profitable social media campaign.
POSTING meaningful content
Your social media posts must be meaningful to run a profitable social media campaign.
In other words, you can't just randomly post whatever comes off the top of your head all the time.
Sometimes, yes.
But for the most part, they must be meaningful.
And by "meaningful," I mean two things for the purposes of this article.
Be engagement focused
First, it needs to be engaging.
By that, I mean that it should draw people closer into a relationship with you.
You want to aim at getting people to start talking with you.
Maybe they'll "like" a post you put up.
Or they might ask a question about it.
They could even add to the discussion by offering their point of view.
So, if you're a realtor, for instance, and you post about a house that just came on the market, you want to generate engagement.
It might get people talking about your post.
That could look something like this…
is that the house on the south end of town near the discount tire dealer?
does it have a finished basement?
I drove by that house yesterday and it looks pretty tiny.
You see, this sort of engagement gives you an opportunity to get involved with the people who have stepped forward.
It also encourages others who are just lurking in the shadows, to get involved.
Be profit focused
Second, your postings need to lead to some sort of payoff.
Remember, you want to run a profitable social media campaign.
So you need to know how you will profit from your postings.
In the above example, it's clear that if you're a realtor, you can profit by finding out just what kind of house people are looking for, and then signing them on as clients.
The realtor's profit, in this case, comes when a client buys a house.
What profit-based action would you like people to take?
Read your ebook, that promotes something you are selling?
Sign up for your opportunity or business venture?
Whatever your profit point is, you have to lead people in that direction with your social media posts.
And continually evaluate their effectiveness.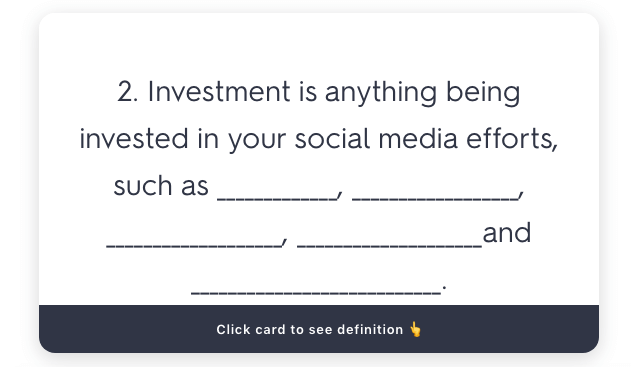 Full article accompanying the above image is on Quizlet…
Social Media Marketing Campaigns – Evaluation
But not all of your postings can be pitches.
In fact, a good general rule of thumb is to only drive people to your sales page or offer once in every 10 social media posts.
So, what else should you be posting about the other 9 times?
Social media posting sequences
You need to set up sequences for your posts.
Now, it's easy to say "be active" on social media.
But what does that mean?
And how can you turn just an ordinary ebb and flow of social media chatter, into a profitable social media campaign?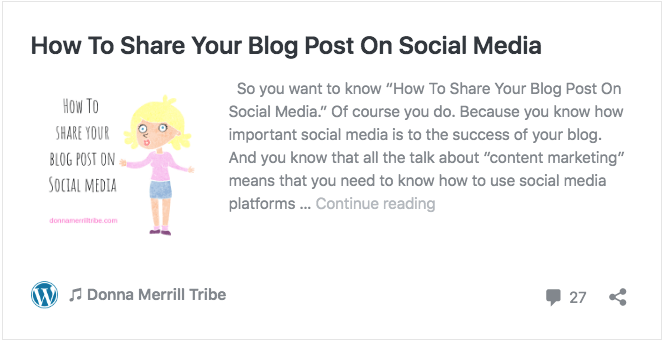 Well, it requires that you post consistently.
And that your posts are personable.
In other words, it requires that people enjoy hearing from you, and seeing what you have to say.
But mostly, your posts need to be arranged in sequences that lead to your desired goal.
So, let's look at the structure of social media posting.
Profit sequences
To run a profitable social media campaign, you really want to structure your posting into sequences.
That means, that one posting leads naturally to the next, then to the next, all culminating in you reaching your end-goal.
Determine a time frame for your social media campaign.
Let's say it's 5 days.
In that week, you want to end up getting people to buy your "insider report" on stock trading, for instance.
That's your profit-goal.
So over a 5 day period you could construct a 10-post sequence.
Two for each day.
Each of the posts could be some news item, article, maybe a link to a blog post you wrote, etc.
All would be on the topic of a pending shift in the stock market.
The market is about to go up, or down, etc.
One or two of your posts could tell people that on Friday you will be showing them how to take advantage of this shift.
Finally, when Friday comes, you can make good on your offer.
It could be a sales page prompting people to subscribe to the newsletter you referred to in your postings.
Or it could be a webinar link to learn more about it.
Maybe just a squeeze page to capture email subscriptions, with a promise for full details about the newsletter inside of your first email.
Engagement sequences
At times when you are not running a profit sequence, you should do engagement sequences.
These are posts that simply try to build relationships with people.
Post a variety of these on your social media sites.
Alternate them so people are always refreshed to see something different.
Create a schedule to use a wide variety of posts that encourage people to engage with you on various levels.
Posts like these…
Valuable Content
You could post a link to a blog post or video you published.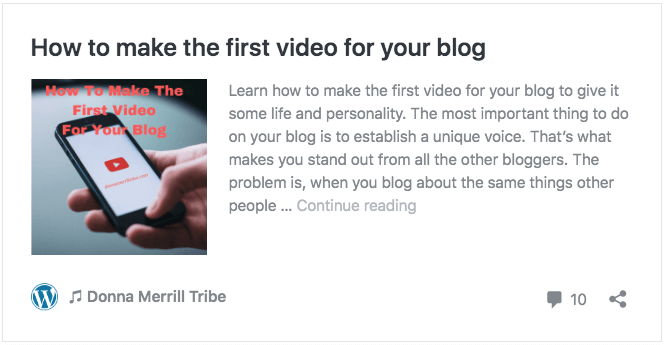 Humor
Most people like something cute or funny.
If you can relate it to your niche, that's nice.
But any humor that invites people to engage with you is perfect.
Current news
I'm talking here about news related to your niche.
Maybe there's new software, or something has changed, or gotten bigger, or is no longer in business.
Newsworthy niche posts keep people watching for more from you.
Audience Agreement
Post things that people would probably agree with.
If you mention a popular person in your niche and say things like "gotta love this"… most people will agree.
Even a neutral topic like "isn't this the cutest dog ever" can elicit agreement.
Most people will agree with something sympathetic, like "I'm hoping for the best for those miners stuck in the coal mine."
When people agree with you, they become more emotionally connected to you.
Gratitude
Post things about how grateful you are for something in your life.
Motivation
It's a great idea to post things to help motivate people to accomplish their dreams, or overcome challenges.
Quotes
People always love to read quotes.
Post some.
How to run a profitable social media campaign
Like with everything, it takes time, patience, planning and dedication to pull all these elements together.
The key is to plan social media posts that will resonate with your audience.
And that will encourage them to get involved and get engaged.

Do these things and you will start to develop a social media presence.
Leave me a comment below.
Are you doing any of these things now?
Or something else that I haven't mentioned?
I'd love to hear from you.
What do you think is the most important way to run a profitable social media campaign?
-Donna
PS: Share this on your favorite social sites, too. I really appreciate it 🙂