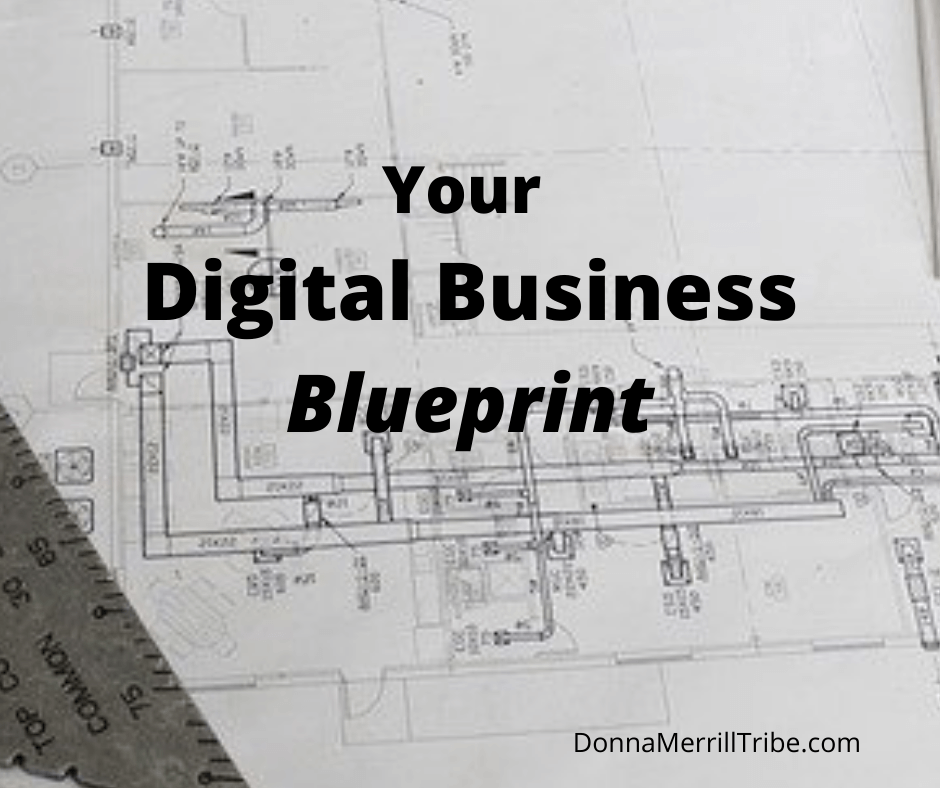 You need a digital business blueprint to succeed online.
Then all you have to do is stick to it.
But even if you're determined to stick to it, you have to create it first.
You see, you might have "what it takes" to stick to a blueprint.
But it has to be a good blueprint to begin with.
Otherwise, you'll just be following a road map that leads you down a dead end.
So creating your digital business blueprint is a critical step along your path to success.
Let me show you how to do that.
What's your digital business?
The first thing you want to do is to define your interest.
What's your business?
Or what business are you trying to establish?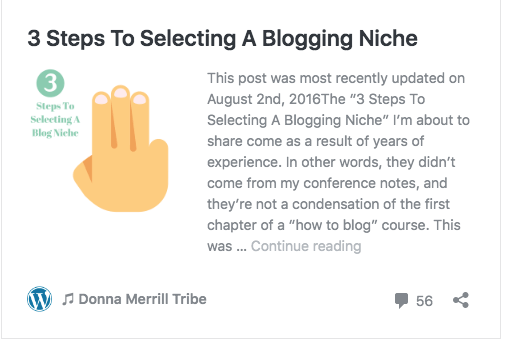 I work with people who are bloggers, affiliate marketers, product creators, network marketers, private practitioners in various professions and others.
Of course, a lot of these business concerns overlap with others.
Almost all of them, for instance, use blogging as a tool for connecting with prospects.
Yet, for many others, blogging is their primary business.
So take some time to clearly define for yourself, just what your digital business is.
Research your competitors
Now that you know what your business is, make a list of some of your top competitors.
Let's say, for instance, that your main focus is on creating information products for realtors.
So, who else is doing that?
What products have they created?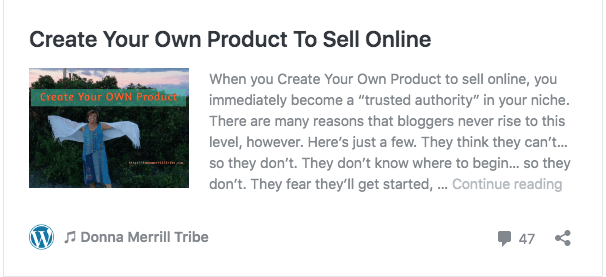 How do they market them?
Who do they market them to?
What kind of sales funnels do they use?
How do they build an email list?
What kind of emails are they sending to their subscribers?
What are your competitors' digital business blueprints?
Once you've figured out how your main competitors are running their businesses, you can start working on a good business blueprint.
What is the blueprint your competitors are using?
Are they creating a new digital product twice a year?
Do they email their list every day?
How often do they promote products to their subscribers?
This is just a tiny example of all the things that might go into making their digital businesses successful.
In other words, they are elements of a blueprint that are proven to work.
Now, it may not be perfectly clear what their blueprint is.
But dig around.
How have they created their own dream business?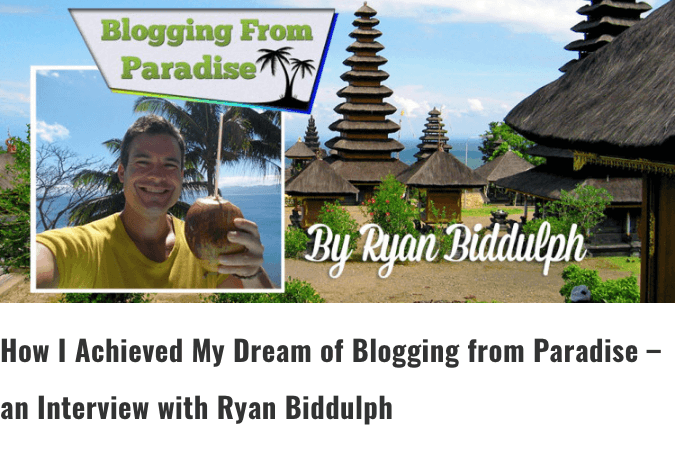 Buy a product from a successful information product creator (to continue with that example).
What other products do they try to up-sell after your purchase?
Read every element of their sales page.
Get on their email list.
You will begin to see a clear plan of operation… a business blueprint… as you carefully investigate every little aspect of their business.
What support services do they use?
Part of any good digital business blueprint includes the use of hired, rented or purchased services, software and personnel.
What services do your competitors use?
Now it doesn't really matter if you use the same ones or not.
But by knowing what software they use, for instance, you will see what kinds of things they have found useful and productive.
If they are outsourcing writing projects to an agency, it doesn't really matter which agency it is.
But it is informative to know what sorts of writing projects they have decided to outsource.
All of this research into what your competitors are doing is going to help you develop your own digital business blueprint.
It doesn't mean you have to copy exactly what they are doing.
But it is critical that you start getting a clear picture of what kinds of things need to get done, and in what specific manner.
Create your digital business blueprint
After you've seen what other successful people in your business are doing, you will be ready to formulate a digital business blueprint you can call your own.
It may have elements of several other businesses you've been investigating.
And it could even include profound differences that you are convinced will work to your benefit.
What's most important is that your blueprint has a solid record of achievement to support it.
It doesn't have to be your achievement, but the achievement of others in your niche.
A proven strategy is a proven strategy no matter whose strategy it is.
You need a blueprint that outlines specifically what you need to do each and every day.
And you must have utter confidence in it.
You need to know that as long as you do everything in your blueprint, the end result will be what you're looking for.
If you have a blueprint to build a house, you need to know that by following it carefully and precisely, you will end up with your dream house.
The same goes for your business.
Work the process outlined in your blueprint, and just let the results take care of themselves.
DFY:
Have your digital business blueprint created for you
Now, you might not want to go through all the work of creating your own digital business blueprint.
Maybe you don't want to do all the research involved in deconstructing your competitors' business blueprints.
And you might find it difficult to reconstruct your own.
But that's okay.
You don't have to give up.
In fact, it will probably benefit you immensely by having a professional create the blueprint for you.
That's because you'll get a more reliable blueprint to work from.
A professional can see things you might very well miss, or misunderstand.
Especially if you're relatively new to the online world.
Or if you've never created a digital business before.
So, find someone in your niche that is trustworthy and professional.
If you run any kind of online business, you should check out my own mentoring and coaching program.
I have been doing this for a long time, and can help you create an effective digital business blueprint.

Leave me a comment below.
Do you work from a blueprint, or do you just plod along, HOPING you're doing the right thing?
What do you think of using some of these ideas to create your personalized digital business blueprint?
–Donna
PS: Please share this article on your favorite social sites!