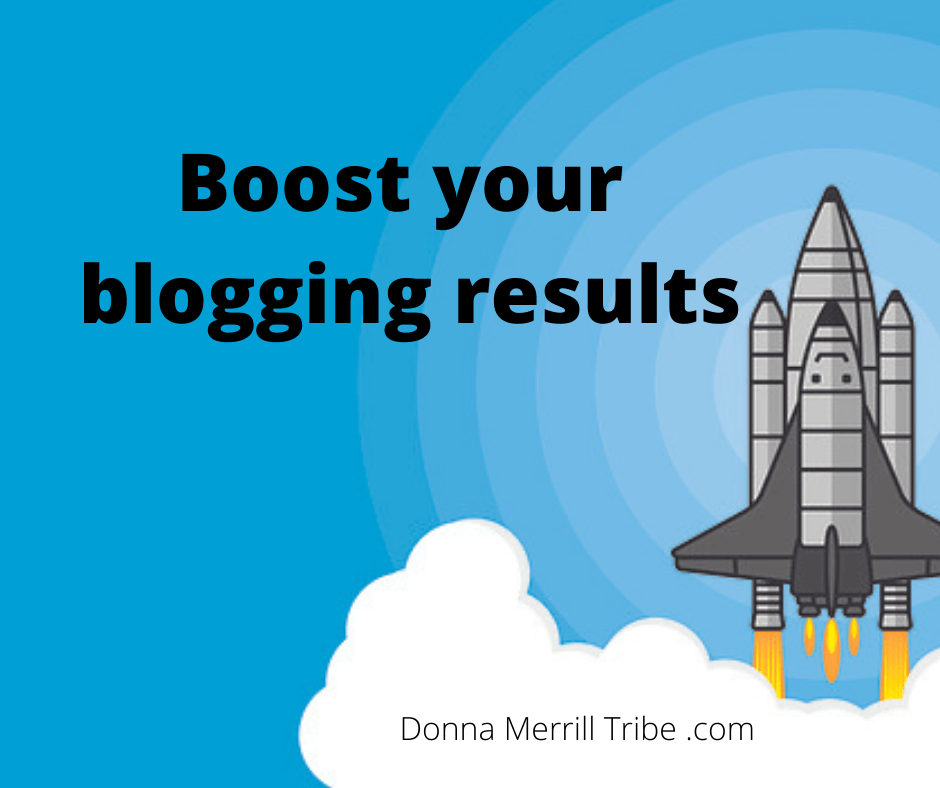 Do you struggle to boost your blogging results?
Many bloggers do.
In talking to them, I hear that they often seem like they just can't do any better.
They tell me things like
No matter what I do, things stay the same, or even get worse.
I used to try to rank on Google, but it never happens.
Other bloggers have ebooks, courses and services to make money. But I don't have any of that.
Bloggers post earning reports that are through the roof. Why not me?
Which blogging results would you like to boost?
So what kind of results are you looking for?
A bigger email list?
Greater profits?
A stronger following?
More popularity?
Everyone has different kinds of results in mind.
But no matter what you're looking for, here are some ways to boost your results.
Blog within your niche
Make sure your blog posts are on topic with your niche followers.
It's not uncommon for bloggers to publish blog posts that are not really related to their niche.
So, a blogger who writes about photography equipment, for instance, might start writing about how to market a photography business.
It might seem like that's okay since it's all about photography.
But think for a minute.
If your reader comes to your blog looking for photography equipment, should you assume that they also have, or want to have a photography business?
No, of course not.
So stick to the topic of your niche as closely as possible.
That's why people come to your blog.
Don't disappoint them.
Connect with other bloggers in your niche
Another way to boost your blogging results is to be active within the blogging community.
Locate bloggers within your niche, and start connecting with them.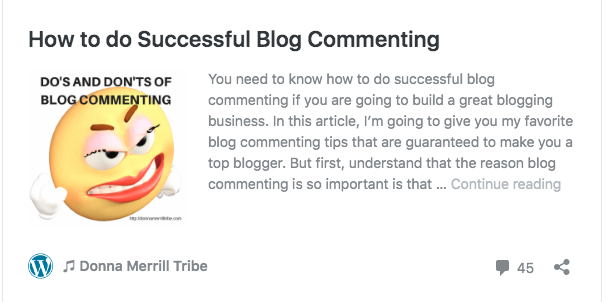 Don't act as if you're the only blogger in your niche.
There are others.
And they could help you out in many ways.
You could offer to help them, too.
Building a relationship with other bloggers is just like networking within any other business community.
Take it seriously, and make it a routine part of running your business.
Write compelling headlines
You could work very hard to put together a good blog post.
But if your title is not compelling, it won't help you boost your blogging results.
One of the simplest, yet effective formulas for writing a powerful headline is this.
Make a bold promise that will benefit your reader.
Then make good on your promise.
So, for instance, you might have just written a blog post about how people can qualify for a home mortgage.
"Tips for getting a home mortgage," is an okay headline.
But "Simple strategies to finance your dream home" is so much more powerful.
That's because it focuses on the main benefit your readers can expect… attaining "your dream home" by securing adequate financing.
And it assures them that the process will be "simple," which is yet another benefit.
Link to authoritative blogs
Another way to boost your blogging results is to point your readers to good information that will help them find more of what they're looking for.
Your blog post may be great, but it can't possibly give your readers everything they're looking for on the topic.
Yet, you want them to get what they're looking for.
Your blog post can give them some of that information.
But when you refer them to other relevant articles, you'll be helping them even further along the way.
Add content upgrades
You can drastically boost your blogging results when you give people content upgrades.
A content upgrade is anything that expands the main topic you are writing about.
So if you're writing about ways to design a website, for example, you might offer a free checklist of things to do to customize a WordPress layout.
And there are other content upgrades you could give people.
Here are just a couple.
Link to your own blog posts
You might have a link to another blog post you wrote on the topic.
This helps people learn more about the topic at hand.
But it also gets them more deeply attached to your blog.
Link to your ebooks
Maybe you have an ebook detailing one aspect of designing a website (using the above example).
Or your ebook might be a "comprehensive guide" giving an overview of "everything" involved in designing a website.
You could create content upgrades that you are selling.
That might include your own products or services, or ones that you affiliate.
But when you give content upgrades to your readers for free, you could require people to subscribe to your email list to get them.
That's a great way to build your email list.
And that, in turn, is another significant way to boost your blogging results if you make sure to email a link to each new blog post you write.
Write longer content
If you've been publishing good content, you might get a nice boost to your blogging results by expanding it.
Just go to a blog post you wrote and make it longer.
Give more details.
Update it.
Put in additional links to resources.
Maybe you could include some content upgrades.
Then republish it.
This could definitely boost your blogging results.
And, as you write new blog posts, keep in mind that longer content often ranks better on Google search.
But even more importantly, it could create a better user experience.
Improving user experience is sure to get you better blogging results.
Publish more frequently
Remember, people read your articles because they are interested in your niche.
Whether you write about dating, financial investments or developing better sleeping habits… your readers want to know more about it.
If you only publish an article once every month or two, people will not get in the habit of checking out your blog to see what new information they can get.
And they won't feel like it's too important to be on your email list to keep up on the latest.
So your blog will suffer.
One of the quickest ways to boost your blogging results is to simply publish articles more frequently.
Be realistic
But make sure you can keep pace with the new schedule you set for yourself.
If you've been posting to your blog once every two months, I wouldn't just decide to start publishing once a week.
That's too quick of a change, and won't look natural.
More importantly, though, it may very well be just wishful thinking rather than a solid business decision.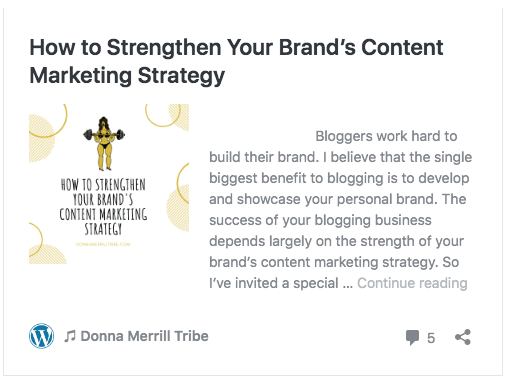 If you can't keep up with your new publishing schedule, you'll start to look like you treat your blog too casually.
Instead, if you've been blogging once every two months, maybe start blogging once each 6 weeks.
Then cut it down to once each 4 weeks, 2 weeks, then 1 week.
Do it gradually, over time until you've got the frequency you're comfortable with.
Just remember, the more frequently you publish your blog posts, the more likely you will boost your blogging results.
Use images
People get bored reading just text.
If you want to perk up their interest, and keep them on your blog longer, use several images on each post.
The images don't have to be fabulous, although the better they are, the better your blogging results will be.
Most importantly, show images to break up the text and make it appear easier to get through.
If people think it's too much work to go through your article, they might click away before giving it a fair chance.
Embed videos
For the same reasons that it's good to use images, videos will also help boost your blogging results.
Embed videos when and where they will complement your content.
Explainer videos are really nice to show people how to do something, or how something works.
But even just talking about your topic on a face-to-camera video can help a lot.
Video has the added benefit of creating a real, personal connection with your readers.
They get to know a bit about who's behind your blog.
Since people tend to follow blogs when they have some kind of connection to the blogger, video can be a powerful way to boost your blogging results.
How to boost your blogging results
If your blog doesn't generate the traffic or sales you're looking for, try some of the things I've just described.
They are all reliable, proven methods.

And please, leave me a comment below.
What has worked for you?
Let me know what you've done to boost your blogging results.
-Donna
PS: Please share this article on your favorite social sites!