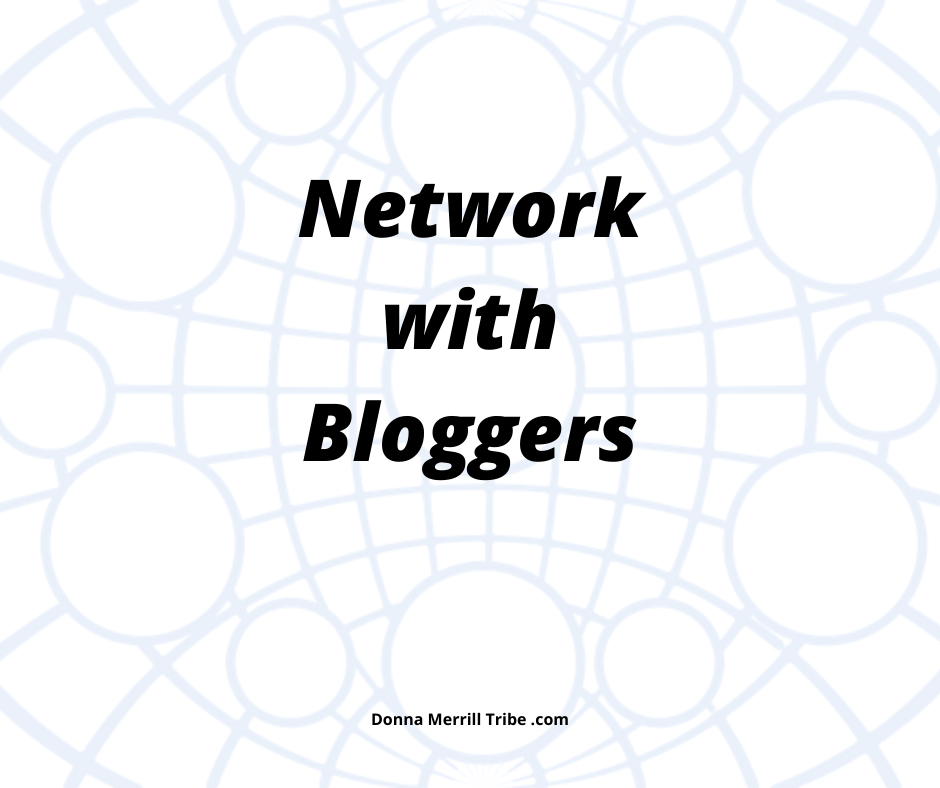 The easy way to network with bloggers is to make it a habit.
It doesn't happen overnight.
Just like it takes time for a habit to form, it also takes time for networks to develop.
But just because it takes some time, doesn't mean it's difficult.
In fact, it's pretty much intuitive.
And it's a lot of fun, too.
I know many bloggers who believe that networking with bloggers is one of the most enjoyable, and rewarding parts of blogging.
So let's see how you can build your network with bloggers, the easy way.
Commenting within your bloggers network
One of the first, and most important things to do is to start commenting.
Comment often and routinely on the blog posts that bloggers in your network publish.
But don't stop there.
Also comment routinely on their social media posts.
If they do a lot of YouTube videos, then comment on those.
Or if they do live events like Facebook Live or webinars… be there and be active.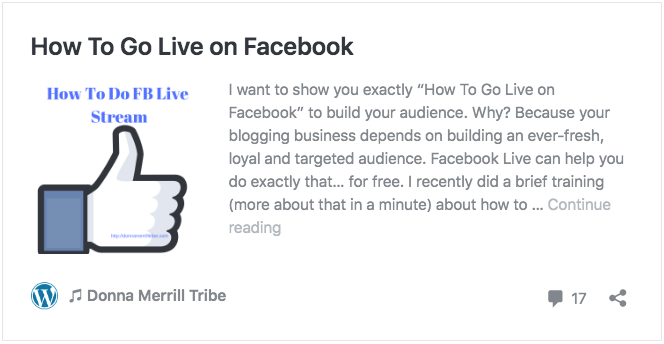 That means, to give comments to show your support.
Commenting quality
Now, while the frequency of commenting is important, the quality of your comments is essential.
You can't just go on a Facebook Live event and say "Hi."
Nor can you comment on a blog post and say "Great post, I really enjoyed it."
You have to write something that shows you are attentive and that you have something to contribute to the conversation.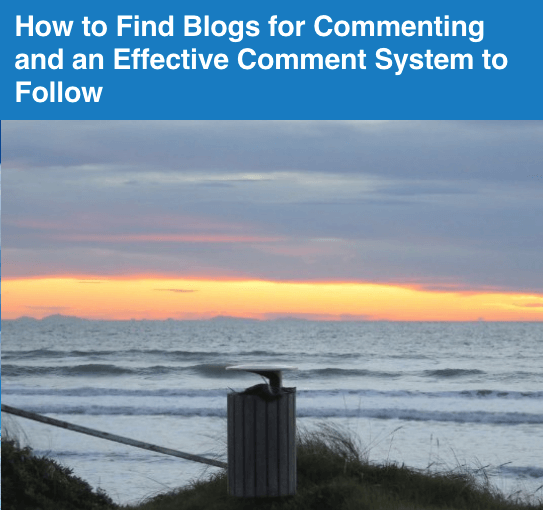 Ryan Biddulph shows you exactly How to Find Blogs for Commenting
at Blogging From Paradise.
So instead of, "Yea I really agree," you could say something like "I like it when you talk about how important email lists are. Sometimes I wonder if they are worth all the work, but you certainly made me realize that it is."
You see the difference.
Join the conversation, add something to it, be personal and be thoughtful.
That's a high quality comment.
And that's what will make you welcomed when you network with other bloggers in your niche.
Linking to bloggers in your network
Another important thing to do is to link to bloggers in your network.
Add links in your blog posts that go to their articles or even offers.
And don't only link to them in your blog posts.
Link to them on social media, too.
In other words, share links to their blog posts and other content.
And add some sort of validation to what they do.
For instance, you could link to an article a blogger wrote about email marketing.
You could be writing about important things for bloggers to do.
One sentence could read… "It's also important for people to build an email list so they can engage in email marketing."
Then you could hyperlink the keywords "email marketing" so that when people click on it they go to a blog post written by someone in your network.
That's a very passive way of linking out to them.
But you could also validate them by adding a sentence like, "Tom is an expert in email marketing and has a lot of valuable tips in his article. I urge you to check it out."
You can see how that is a far more effective way to offer a shout out.
Share content on social media
A really easy way to network with bloggers is to connect with them on social media.
Find out what their favorite social platforms are.
Observe them for a while.
What are they doing out there?
Building a fan page on Facebook?
Doing Twitter chats?
Posting to sub-reddits?
Pitching webinars?
Engaging on LinkedIn groups?
Once you find that out, simply join in.
Get involved in their conversations.
Join their webinars or Facebook Live events, or whatever.
And don't just stalk and stare.
Once you see what they're up to, promote, social share and link to it.
You will get noticed when you do things like that.

Akshay Hallur shows you very simply how to use outbound links on your blog.
Visit him at BloggingX.
And as you continue to network bloggers in this manner, you'll be building not only a large blogging network… but a highly engaged one, too.
Then, when you start messaging these people, you'll be building real relationships, not just "social media connections."
How do you connect with someone on a blog?
Now, when you visit top blogs within your network, you're likely to see lots of activity.
For the most part, this means that people are leaving comments at the end of their articles.
That shows you that the blog is highly interactive.
It's reaching out to people interested in the niche.
And those are exactly the people you want to start networking with.
Not just the bloggers.
But their readers, too.
And especially, their readers who take the time to leave a comment.
Those are your prospects and potential audience.
So look for them each time you visit a blog in your niche.
Connect with them by clicking on their name, or possibly a link embedded somewhere in their comment.
Many blogs have CommentLuv enabled, and that will give you a link to the commenter.
Find out who these people are.
Then, make it a point to connect with them.
Find them on social media, leave comments on their blog posts, email them… whatever it takes to pull them into your network.
How can I reach bloggers?
You will want to network with key bloggers more directly than just leaving comments and giving social shares.
So first, you need to locate them.
Do this by reading widely within your niche, and creating strong social media connections the way I've shown you.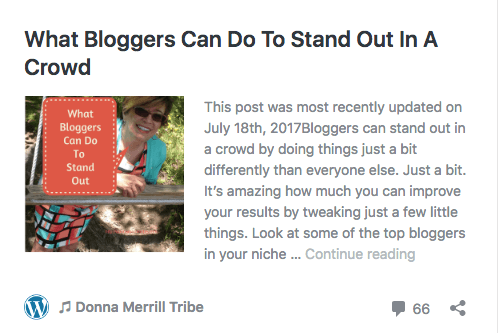 Then, start talking to these bloggers.
You can find them on their blogs.
They should have a "contact me" page where you can leave a message.
Some of them have AI chat bots where you can drop a line.
And they should always have links to the social media sites they most value.
So, get on those social media sites and send them a personal message.
Let them know you've read their blog and are interested in what they do.
Just do whatever it takes to reach these key bloggers and start building on your connections.
How do you build networks and relationships?
Just how do you build these networks and relationships?
Well, the best way is the easy way.
Just focus on a handful of bloggers to begin with.
If you've never done any networking with bloggers, pick just 2 or 3 to connect with.
They should be fairly active and have some influence with their followers.
You can tell that by just how consistently they have people engaging with them, both on their blogs and on their social media sites.
The next step
After you've selected a few, then start sharing their blog posts on social media.
Mention them in your own blogs.
Leave comments on their blogs and in their social media threads.
Tag them on social media when you post something that is relevant to them.
Maybe you've mentioned them in your latest blog post, for instance.
So when you share it on social media, tag them so they'll know.
Building the relationship
After a while, you could get more personal.
Send an email or a direct message on social media.
Tell them what you're working on, and maybe ask them to be part of it.
You could ask them interview questions and make it part or the entirety of a blog post you're writing.
Maybe you could offer to write a guest post on their blog.
Or you might even ask them to write a guest post on your blog.
Many bloggers like to share links.
Suggest you link to their blog post in an article you're writing.
In return, they could link to one of yours.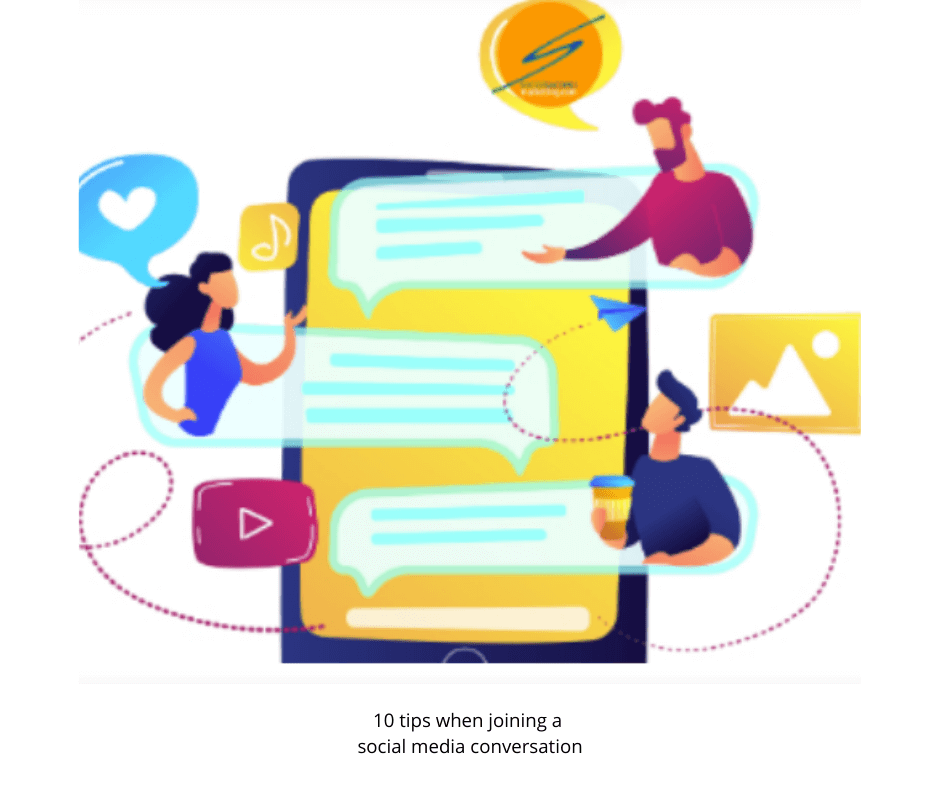 Ruby Rusine shares key tips for joining a social media conversation.
You know you have to do this, but how?
Be sure to check this out at Social Success Marketing.
If you get a nice infographic created, you might let them know it's something they might like to put on their blog post.
Find any way you can to network with bloggers in your niche.
There are just so many ways.
And these are just a few suggestions.
I'm sure you'll come up with many more ideas to build a relationship with key bloggers.
Then just roll up your sleeves and get to work.
The easy way to network with bloggers
So that's all there is to it.
I told you this would be easy.
And if you're thinking of a million ways to get started, and dozens of bloggers to network with… STOP.
You're making this way too hard.
Just take one idea.
Maybe guest posting for another blogger.
Or perhaps sharing links on each other's posts.
Then just find two or three key bloggers to share this idea with.
Thinking of a million things to do is confusing and difficult.
Doing just one or two things… with just two or three bloggers… with one or two ideas… is easy.
Learn about Donna's Top Tier private coaching program…

So what do you think?
Leave me a comment below and tell me.
I'd like to hear what you're doing right now to build those key relationships.
And tell me, don't you think I've just shown you a really easy way to network with bloggers?
-Donna
PS: Share this on your favorite social sites, too. I really appreciate it 🙂