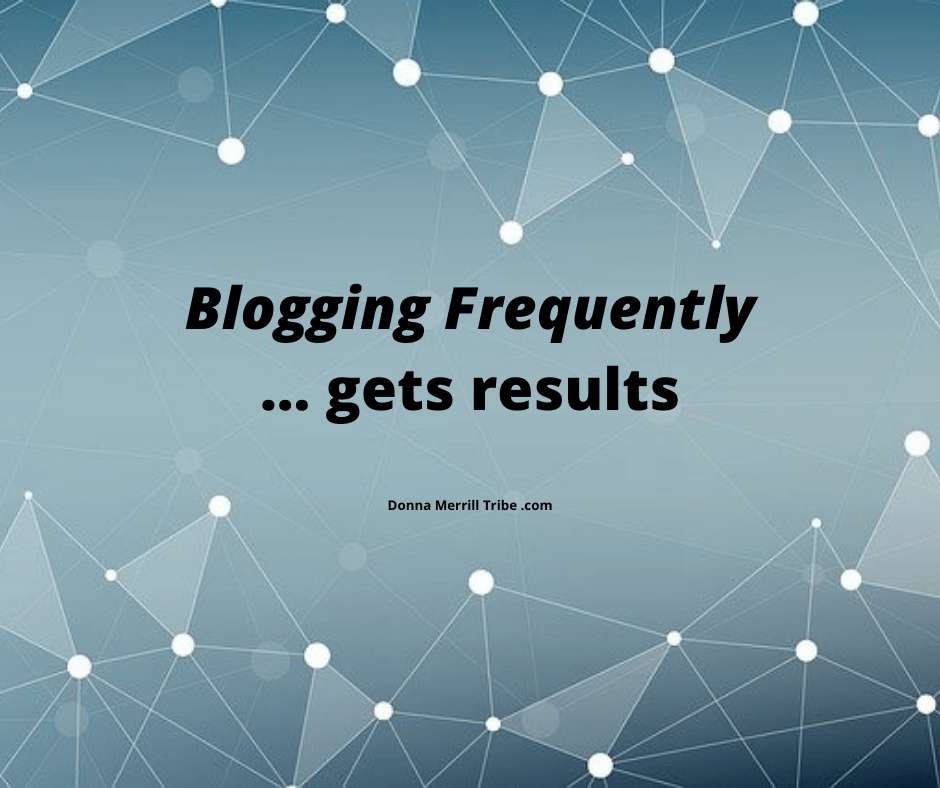 Blogging frequently is not an easy thing to do.
In fact, many bloggers only post articles occasionally because they can't keep pace.
How are you doing with this part of your blogging business?
Are you blogging once a week, once a month, every day or what?
You might be wondering right about now…
What is the right number of blog posts to publish, and how often?
And just what is the art of blogging frequently?
How often should you blog?
Everyone has an opinion, here.
But I'd say it's not a matter of opinion.
Yes, blogging frequently is important to keep your blog current, and always in front of your audience.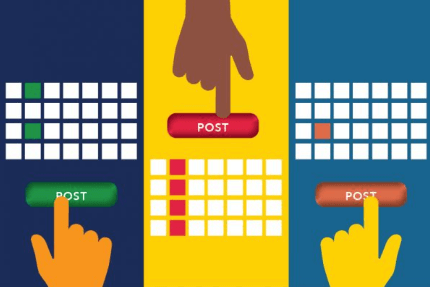 Melanie Graham (at Writer Girl) shows you exactly how often you should post to your blog.
That doesn't, however, answer the question, because you are left wondering what, exactly, frequently means.
To get to that matter, you need to consider a few other things.
How frequently can you blog?
Blogging frequently is a simple enough strategy, isn't it?
But to put a strategy into action, you have to face up to your own limitations.
One of those limitations could be the amount of time that you are able to put into blogging.
Maybe you're just blogging part-time, and can't be sure that you can stick to a rigid production schedule.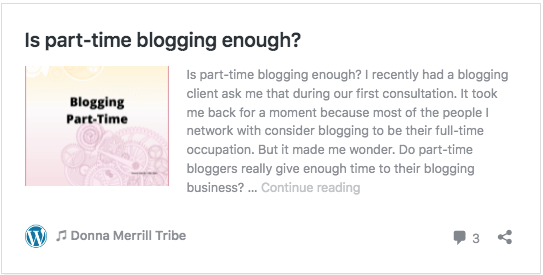 Or, perhaps you have unlimited time and can keep publishing blog posts almost daily.
So here's what you have to understand.
Blogging frequently gets amazing results, but only if you can blog frequently.
So, figure out how much time you can realistically devote to putting out blog post after blog post.
Then commit to doing it as frequently as you can handle.
Your blog post quantity
Once you've decided how frequently you are able to publish blog posts, ask yourself this.
Can you write blog posts as frequently as you should?
If you decide you're comfortable writing a blog post a month, that's fine.
And if that's all you can do, then do it!
But still, consider if that's blogging frequently enough to get those amazing results that you want.
If not, then you might have to change your routine around to allow more time for blogging.
Do you have the ability to write frequently enough?
Let's say you feel comfortable writing one blog post a month.
But you can see that your competition is posting at least once a week.
Clearly, you won't be getting those amazing results unless you kick things up.
But are you able to write more frequently?
Say you decide to publish a blog post each week.
Are you able to do that?
Just saying you'll do it because your competition does is not sufficient.
You need to learn how to write blog posts more frequently.
It's a special skill to be able to write a good blog post in a short amount of time.
That's something you'll need to learn and practice.
I find that people can often accomplish things that they put their mind to, even when they believe they can't.
So forget what you "believe" and just put it to the test and find out if you are capable of blogging more frequently than you gave yourself credit for.
Your blog post quality
Now, here's another question to consider.
Does the quality of your blogging diminish if you publish too frequently?
Blogging frequently is pointless if you're not putting out high quality articles.
You might think, as a blogger, that you're "your own boss."
But you're not.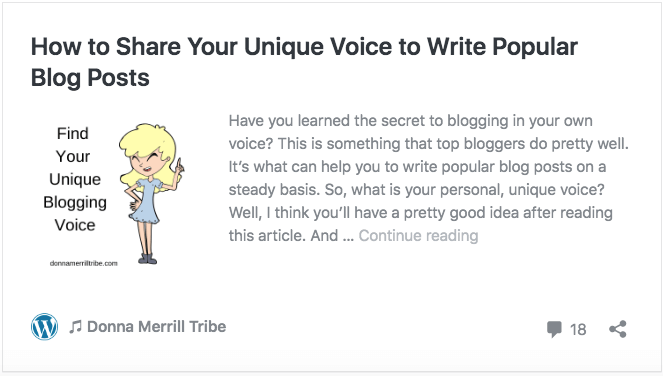 Not if you're looking for those amazing results, anyway.
Your real boss is your reader.
In fact, your audience, prospects, followers, email subscribers and your readers… are all your boss.
To get amazing results, you need to wow these people.
They have problems that need solutions.
And they have questions that require answers.
This is your task as a blogger.
But to offer them solutions to their problems, and answers to their questions, you need to put together high quality articles.
Don't think that strings of words, sentences and paragraphs are all you need.
It's not about word count.
You will only get the results you're looking if you provide your readers the solutions they're looking for.
And that means that your articles need to be super high quality to build your business effectively.
Do you have the ability to write high quality?
Knowing that you need to write high quality articles, you must ask yourself if you have the ability to write them.
It's not that you have to be a great writer, although it never hurts to try to improve your writing skills.
But people don't read blog posts for style, skill and literary brilliance.
They read them, as I've said, to help them solve problems, overcome challenges and to engage with others who share their struggles.
So the "high quality" writing I'm talking about here is really about meeting these needs.
Can you write blog posts that really help people to improve some aspect of their lives?
If so, then you've got what it takes to be a highly successful blogger.
Just bear in mind that you can't just do it occasionally or as the inspiration strikes.
You need to be blogging frequently with this kind of value and substance.
Then, people will start to recognize you as a blogger to stay connected to you.
That's how you build an audience, a following, an email list… a blogging business.
Your blogging creativity
Now, there's another key part of blogging frequently.
It's being creative enough to know what to write on a regular basis.
In other words, where will you get all the ideas for writing your blog posts?
Creativity in writing is one thing.
But blogging creativity goes beyond writing blog posts.
It begins with writing the right kind of blog posts.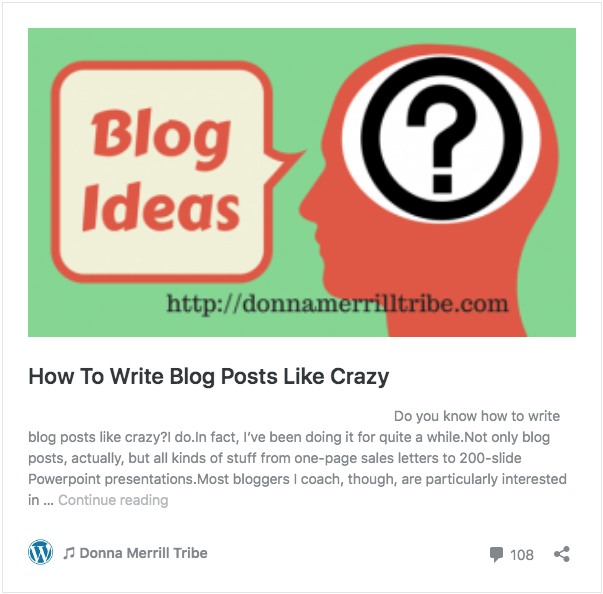 What topics will you cover?
Do you know the issues that your particular niche audience struggles with?
If not, do you know how to go about finding them?
Maybe you need to connect with your audience on Facebook groups, or Quora.
Where do you turn to see what your audience is talking about, asking about and discussing regularly?
Then develop the creativity to turn those topics into your blog posts.
Blogging frequently in that way can definitely return some amazing results.
Maintain blogging consistency
So, you can see that blogging frequently can help you grow your business.
And you've chosen a specific level of frequency… once a day, twice a week, once a month, etc.
Now you have to figure out how to keep up with the schedule you've committed to.
Understand this.
As important as blogging frequently may be, blogging consistently is at least equally important.
People just don't follow blogs that post inconsistently.
That's one reason that you need to give very careful thought to two things:
How frequently should you publish blog posts
How frequently can you publish blog posts
If you're not sure how to answer these two questions, read the above section again.
Think long and hard on what your strategy should be, and what your capabilities are in terms of blogging frequently.
Because once you commit to a plan, you must stick to it.
In other words, you must blog consistently as well as frequently.
Blogging frequently requires discipline
In order to blog successfully, and grow a serious business, you must start blogging frequently.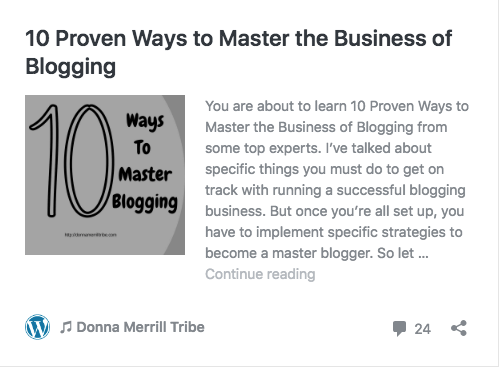 Develop a strategy and stick with it through thick and thin.
Don't drop your level of consistency, and never compromise the quality of blog posts you publish.
Your readers demand, and frankly deserve that kind of content.
That's the only way to start building a steady flow of traffic to your blog.
It's the only way to grow an audience, an email list and a following.
If you struggle to maintain this level of professionalism, I will suggest some disciplines that will help you.
Stockpile your content
It's not always easy, or convenient, to come up with a blog post according to schedule.
So give yourself some help.
Take a few days a month to do nothing but write, write and write some more.
It doesn't have to be perfect, but write a bunch of blog posts for your stockpile.
That way, when it comes time to actually publish a blog post, all you need to do is grab one of your articles.
Fix it up a bit, add a headline, some images and links and presto… hit the publish button!
Have a plan
Now, you're not going to just sit and write content a few days a month if you don't schedule it.
So create a written plan.
Put it on a digital notebook like Evernote or Trello.
You can just write it on a plain text document, or even a handwritten notebook.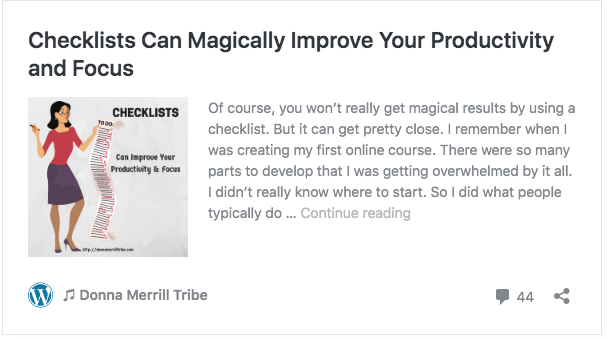 But start each month with a clear plan for what you will publish and when.
Then, schedule the exact days of the month you will work on stockpiling more content for the future.
Engage with other bloggers
It's hard to work all alone, just you and your computer, nobody around, no phone calls and all that isolation stuff that keeps you focused and free of distraction.
You need to have a life… a blogging community life.
So get out of your blogging bubble for part of your day… every day.
Catch up with other bloggers.
See what they're doing, visit their blogs, comment and share.
This helps you stay alive and active in your niche.
Even spend a little time on social media connecting with some of these people.
And this is really important… read other blog posts for ideas and inspiration.
I don't care how much you know, or think you know about your niche, you can always learn from others.
And you can see how they're running their business at the same time.
Incorporate their ideas, style and marketing into your own content and business.
It's how you escape your little blogging bubble world and connect with others.
And it's how you grow as a blogger.
Blog every day
Blogging frequently doesn't just mean publishing according to your schedule.
It means blogging every day.
You should set a specific amount of time that you'll write every day.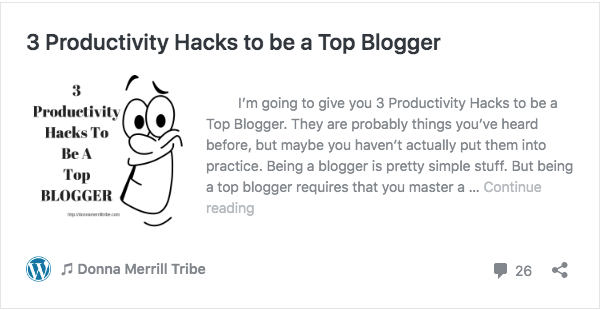 And you should coordinate that amount of time with a specific time each day.
There's no right or wrong way to do this, as long as you just do it.
Some of my students blog an hour every day, first thing in the morning.
Others spend more time, some less.
You could do 15 minutes a day, 4 times a day.
Or 30 minutes 3 times a day.
Whatever suits your schedule is fine.
Just make sure to do something each day, even if it's only 15 minutes once a day.
This keeps you moving forward toward achieving your goal of blogging frequently.
The art of blogging frequently
Whatever results you seek as a blogger, you can only attain them by taking action.
That means, by blogging… frequently and consistently.
It may not be easy to do.
In fact, it takes discipline.
I have given you some ideas here for taking disciplined action that can lead to amazing results in your business.
But it's up to you to make it happen.

I'd like to hear from you, now.
Leave me a comment below.
How much blogging are you doing right now?
Do you agree that you can achieve amazing results by developing the art of blogging frequently?
-Donna
PS: Share this on your favorite social sites, too. I really appreciate it 🙂