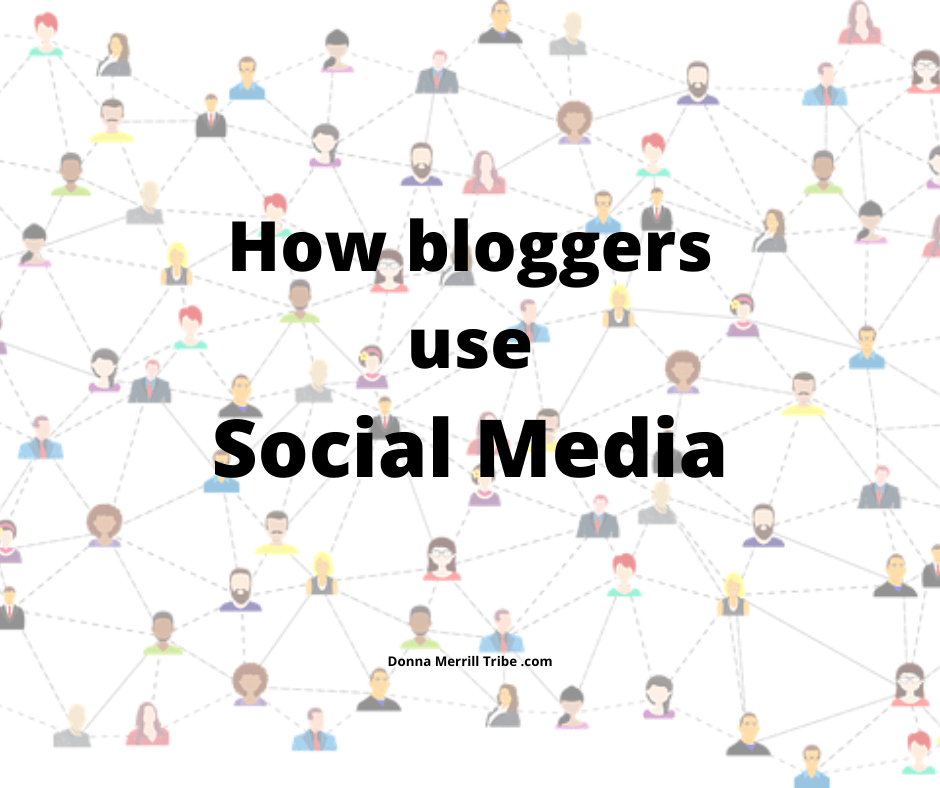 Most bloggers want to use social media to boost their blogs, and promote products and services.
But they don't know how to go about it.
Have you struggled with this?
I hear from many bloggers who tell me they know they should be using social media.
You've probably heard many stories about how social media makes blogs popular.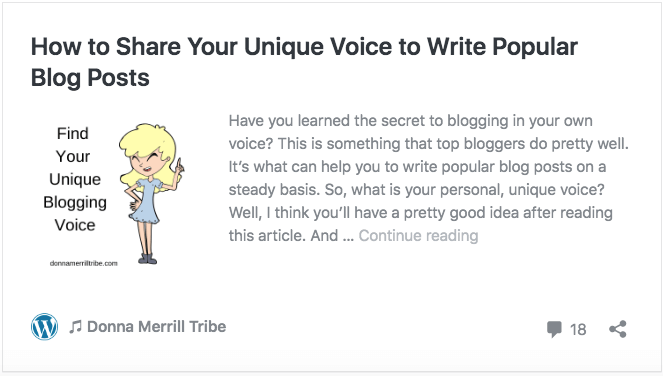 People tell you it can create a viral traffic flow to your blog.
"But how," you ask.
Well, here's the thing.
Many bloggers use social media to accomplish great things.
But others don't know what to do on social media platforms.
So they just spin their wheels, waste a lot of precious time, and end up with very little to show for it in terms of good results.
For that reason, I'd like to take some time to go over the basics of how bloggers can best use social media to be effective, productive and get the kinds of results that we are all looking for.
What platforms are best?
One of the things you probably want to know is what the best social media platforms are.
Should you start building your reputation and blogging creds on Facebook, Twitter, LinkedIn… or on all of them… or on different ones?
Maybe Instagram, Reddit or YouTube.
Well, it really doesn't matter too much.
If you can get good results on just one social media platform, your blogging business can skyrocket.
Become a big fish
You don't want to be a little fish in a big pond.
There's too much competition in that and you'll always struggle to get heard above the noise of the crowd.
Better to be a big fish in a little pond.
That's because, any time you can establish yourself as a "big fish," you're going to start seeing people getting interested in you.
They'll gravitate from whatever social media platform you're a big fish on… and follow you over to your blog.
That's because they're drawn to the authority status you've developed.
And they trust you because of your social media presence and following.
If you build authority and trust on just one social media platform… any one social media platform… you'll have set the foundation for a thriving blogging business.
That's how successful bloggers use social media.
Engagement
So how do you become a big fish?
You do it by engaging with people in your niche.
Get involved, for example, in Facebook or LinkedIn groups.
Follow the conversations there.
Join the conversation threads.
Give your input and get involved.
How to engage on social media
Let people see that you're a leader, an authority, a trusted source of information on your niche topic.
You can do that by offering solutions to other people's problems.
And you can ask questions that bring the conversation around to topics you want to discuss.
Don't always pose as a "know it all."
Answer questions, but also ask questions.
That's engagement.
Creating engagement is how bloggers build relationships.
And that's a key way that savvy bloggers use social media.
Marketing
Another way bloggers use social media is to make it the focus of their content marketing.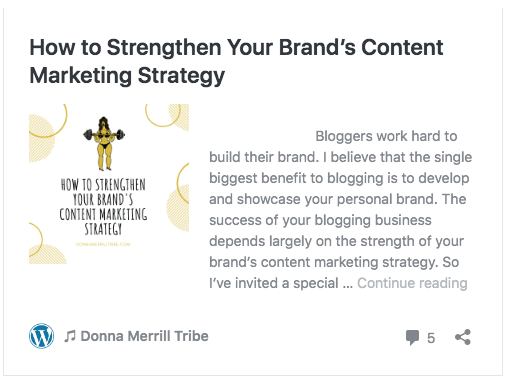 As a blogger, you spend a great deal of time creating content.
Your blog posts are the heart of your blog, aren't they?
But what happens after you publish a blog post?
How do you drive traffic to your shiny new article?
In other words, how are people going to see your new content?
Promoting to your niche audience
One of the best ways to promote your content is to shout it out on social media platforms.
Whether you're actively involved in one, two, three or more social media platforms, you need to use them to get the word out each time you publish a new article.
Announce to people in your niche, that you've just posted some new content that may interest them.
Let them know how it will benefit them to click the link to your latest blog post and check it out.
That gets the ball rolling.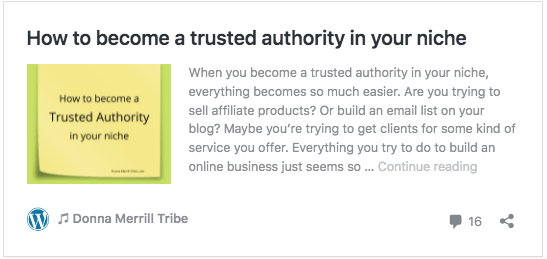 Meanwhile, you've been building relationships with people through your various engagement activities on social media.
Those people will see what you're doing on your blog.
That's called "content marketing."
You create your content, like a blog post, then you market it to your niche audience through social media.
Consistent marketing
The key to your content marketing strategy is consistency.
You can't just post a link to your latest blog post every now and then.
That won't get you anywhere.
You've got to make a splash.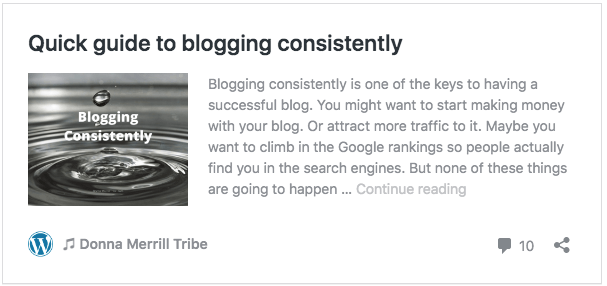 Let people know you're out there creating killer content that they can benefit from.
Every day you should be doing some form of content marketing.
Post links to your articles, or information about it.
Give mini lessons, ask questions, take surveys, post videos… all leading back to one of your blog posts.
Facebook pages are a great way to do content marketing consistently.
But LinkedIn posts, Pinterest boards, Instagram stories and others, are also great ways to get your marketing message out there.
This is how pro bloggers use social media.
Solicit followers
Besides attracting readers to their site, bloggers also use social media to build a following.
You can accomplish this in various ways.
Get people to your blog
First, as we've been discussing, you should be using social media to drive people from social media sites to your blog.
Once they're on your blog, you need to convert them from casual visitors to loyal followers.
You can use several tools to accomplish that
First of all, invite them to subscribe to your email list.
If they do, then you will always be able to share things with them with your emails.
Things like your latest blog post, or special offers.
Get people to share your blog posts
Another great way bloggers use social media is to ask their readers to share their articles.
Do this by putting social share buttons on your blog.
You can put share buttons at the beginning of your blog post, at the end, or both.
Also, within the text of your blog post, simply ask people to share your article on social sites.
People like to help, and this will definitely get your articles seen more on social media.
Enhance your social image
Bloggers use social media to promote their blogs in many ways.
Any content marketing you do on social media should include as wide a variety of content as you are capable of.
And always use that content to get people to your blog.
You can post videos, information about your latest ebook, infographics and anything else that attracts people to your niche topic.
Quizzes and contests are great ways to get people involved in what you do.
Surveys and polls are really nice ways to peak interest.
People love to give their opinion and test their own knowledge about things.
Surveys and polls give them that opportunity.
Also, use question and answer sites like Quora.
They are unique types of social sites that are extremely high in engagement.
And they are great places to promote your blog.
Follow & promote others
An important part of using social media is to promote other bloggers besides yourself.
Make a habit of sharing other bloggers' content far more than your own.
Follow them on their social media accounts, and interact with them on discussion threads.
Then schedule them for social sharing regularly.
Go to their blogs, grab the links to their blog posts and share them on your own social profiles.
This is one of the most effective ways for bloggers to use social media.
How can bloggers use social media?
There are so many ways to make social media a key part of your blogging strategy.
The main thing to keep in mind is to engage with others in a genuine way.
Do it consistently.
In that way, you can build strong relationships with other bloggers as well as prospects and followers.
Once you've built a network of followers and peers, you can more easily market your own content.
When you post things on your own social accounts, others will comment, like and share.
Likewise, when you post new articles on your blog, others will visit, comment and share on their social sites.
Whatever social media strategy you develop, just make sure to use it consistently.
Social media is an incredibly powerful way to gain recognition and popularity for your blog.
Take full advantage of it.

Now I'd like to hear from you.
Leave me a comment below and let me know how you use social media to build your blog.
What are your favorite social media platforms?
Do you automate your content marketing?
I'd like to hear what works best for you.
What have you found most useful about how bloggers use social media?
-Donna
PS: Please share this article on your favorite social sites!