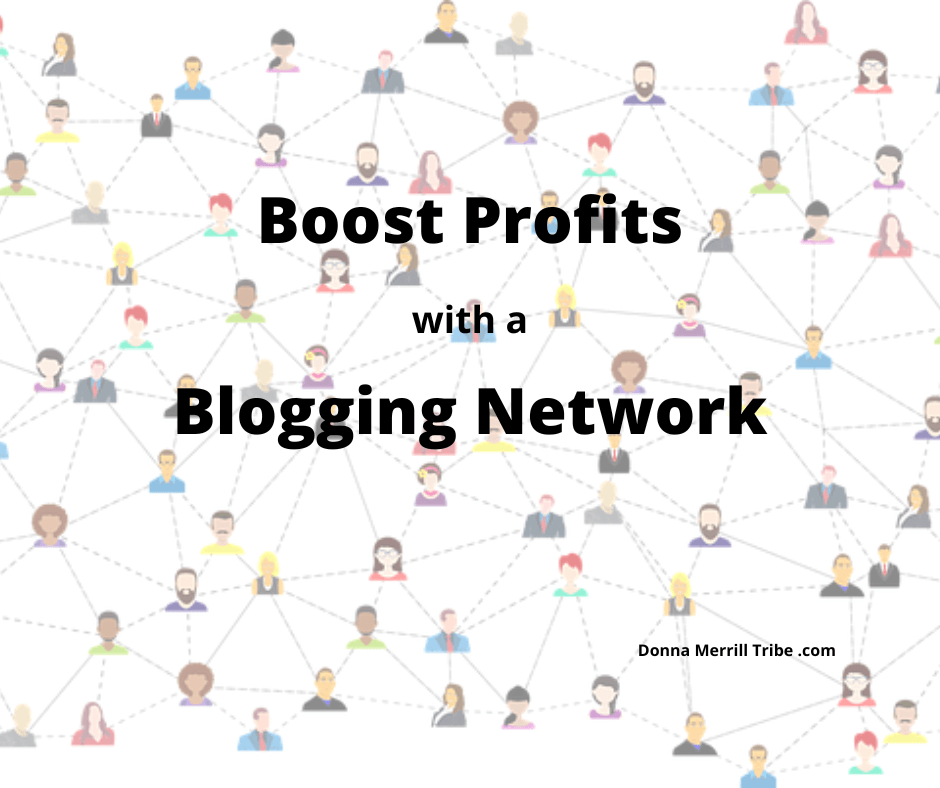 A blogging network can help you boost profits from your blog.
It's not just because other bloggers can send you more traffic.
They can.
And they almost always will.
But there are many ways you can leverage a good, active blogging network into more profit from your blog.
Here are some of them.
Guest posts
One way to profit from a blogging network is to write guest posts.
That's a good way to get your message and your personal brand in front of the readers of other blogs.
Obviously, the more popular the blog you write for, the more exposure you'll be getting.
But that's only half the story.
The principle of reciprocity
Anytime we talk about the value of building a blogging network, that presumes the principle of reciprocity.
Reciprocity means that whatever you expect bloggers in your network to do, you are happy to return the favor.
So as great as it is to write guest posts to tap into other bloggers' followings, you should also actively seek to host guest posts on your own blog.
That way, bloggers in your network will benefit as much from your blog as you can from theirs.
Roundups
Roundup blogs are also an effective way to boost profits with a blogging network.
In this case, you should seek to be among a group of guest writers.
A blogger in your network will typically request that you answer the same question that a group of other bloggers will answer.
So, for instance, they might ask what social media tools you use to promote your blog posts.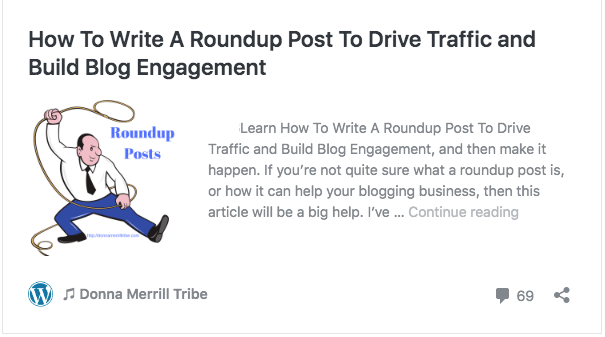 You, and a whole group of other bloggers will answer the same question.
Readers will associate you with all the other bloggers, giving you great credibility.
And, of course, you can also organize roundup articles on your own blog.
Ask other bloggers in your network to answer a question, or give a point of view about something of interest to your readers.
Everyone benefits from increased interest, traffic and search results.
All these things are key to gaining more profit from your blog.
Blog comments and shares
You want your blog to be authoritative and credible.
Having lots of blog comments and social shares on your articles is a powerful way to establish your authority and credibility.
But it's not always easy to get people to leave comments on your articles, and share them on social media.
That's one of the reasons, if you want your blog to be profitable, that you need a blogging network.
When bloggers work together to help each other out, they know to comment on your blog posts, and give them some social shares.
That's how they contribute to your success.
They also understand that as they help you out in that way, you'll gladly reciprocate.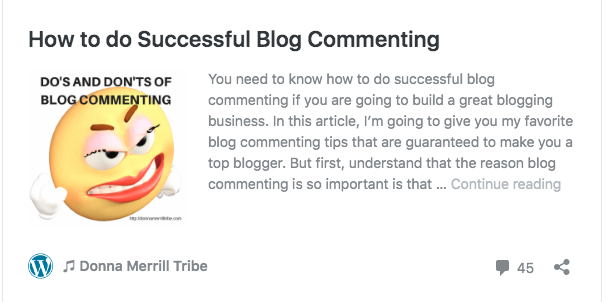 In other words, you'll do the same for them… comment on their blog posts, then mention and share them on social media.
And when you're networking well with other bloggers, you don't even have to ask them to do these things.
They just do.
And you just do the same to reciprocate.
If someone in the network stops upholding their end of the bargain, then they'll probably get shut out by their blogging pals until they pick up their activity level again.
Social Media credibility
One of the ways that your blogging network will give your blog a boost in profits, is by sharing your articles regularly on social media.
You see, your ability to get traffic and convert it into profits, is shaped largely by your social media credibility.
Do other people think your blog is worth visiting?
And do they trust you enough to follow your blog?
If so, then that will influence others to also start following you, and to trust you enough to become your customers and clients.
But to gain that trust, you first need to establish some social media credibility.
That's just the way the internet world works.
But it's not terribly unlike the real world.
If you're looking for somebody to cut your lawn twice a week, you're probably going to ask your neighbors who they use.
And who they like and trust.
That kind of "word of mouth" credibility is pretty much the same as social media credibility on the internet.
People pay attention to what others think about you and your blog.
So when you have a blogging network of friends, peers and associates who bolster your reputation, it goes a long way to helping you boost your blogging profits.
Increase Productivity
Another way your blogging network helps you build a profitable blog is by giving you the opportunity to increase your productivity.
You see, blogging takes a lot of time.
And running a blogging business involves many different tasks.
Some of these tasks, like writing your blog posts for instance, can probably be handled by you.
But other tasks may be so burdensome that they interrupt your productivity flow.
Productivity is key to your blogging success. You can read the above
article at MossMedia to pick up some fab time management hacks.
An example might be marketing your blog posts.
If you have to spend all your time marketing, you'll probably be a far less productive content creator.
So it's not a bad idea to partner with someone who can handle marketing for you.
You might know someone from your blogging network.
Or someone in your network may be able to steer you in the right direction.
Either way, you can greatly increase your blogging productivity by getting people in your network to help you out.
You could hire someone, or trade your services for theirs.
Being part of a blogging network can certainly help you become more productive, which can lead to increased profits from your blog.
Testimonials
Testimonials are an essential part of pulling profits from your blogging business.
That's because people are only going to buy things or hire services from people they trust.
Since people don't really know who is behind most blogs, it can be difficult to get your readers to convert into paying customers or clients.
But it's a whole different thing when they learn to trust you.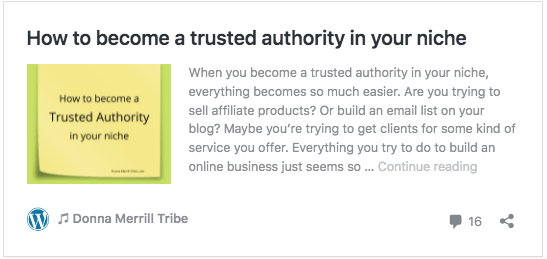 That's why testimonials are so important.
When people read about someone's great experience with the products and services they bought from you, they know they can trust you.
But how do you get those testimonials?
Well, you can ask your customers and clients to provide them, of course.
But if you don't have many customers and clients, you can ask people in your blogging network to give you testimonials.
Give them a free copy of your product, or do a complimentary service for them.
Then ask them to review your product or service.
That's a testimonial!
And your blogging network is a great way to get testimonials like that so you can boost profits from your blog.
Get Reviews
Now, besides giving you testimonials, bloggers in your network can also review your work.
Maybe they will review an ebook you wrote, or a video you did.
They can review your blog posts, of course.
Getting reviews can help you improve your business by showing you what people like or don't like about what you do.
People in your blogging network can give you honest reviews, either public or private, as feedback on your content.
They might, for instance, write reviews in the form of blog posts on their own blogs.
The best way to get those reviews, of course, is by doing reviews yourself.
Leave helpful, honest reviews for people in your blogging network.
If they don't reciprocate automatically, you could nudge them.
Remind them that you were happy to give them a review, and you would like to have them give you one, too.
Brand ambassadors
Your blogging network can also provide you with credible brand ambassadors.
Whether your blog centers around your personal brand, or some company, professional or niche brand… you need to have people supporting it on social media.
Those people are your "brand ambassadors."
They talk about your blog and link to your blog posts.
And they post likes, retweets and other social nods of approval.
This gets the attention of their social media followers who start gaining an interest in your blog because of all the social media buzz that your blogging network can generate.
As always, the best way to turn your blogging network pals into brand ambassadors is for you to do the same for them.
Again, the principle of reciprocation requires that you do for others as you would have them do for you.
This means that as you become their brand ambassador, they will be likely to reciprocate in kind, and become yours.
The credibility and trust you gain from your blogging network will almost certainly translate into more traffic and bigger profits from your blog.
Become an instant expert
Your readers are more likely to follow you, open your emails and buy your products and services if they view you as an expert.
This is another way that your blogging network can help boost your profits.
Here's the thing.
It's not necessary for you to be an expert.
But if you interview people within your blogging network, or if they interview you… you become an expert in the eyes of your readers.
Maybe you are not an actual expert at something, but if you interview someone who is, then you become an "expert by association."
Your readers can't help but think of you as an expert at something, if you're interviewing someone who is an expert.
This doesn't just work with interviews.
It also works if you have an expert write a guest post, or if you guest post for their blog.
Or if you have an expert guest host on your webinar, or contribute to your membership site, training course, ebook or anything else.
In each of these cases, you immediately gain recognition as an expert, too… simply by hosting other experts.
This will definitely help make your blogging business more profitable.
Boost profits with a blogging network
It is so important to work with other bloggers to build your business.
I've shown you many ways that they can help you build more engagement.
They also help you become more trustworthy, credible and profitable.

Now, I'd like to hear what you think.
Leave me a comment below, and share this article on your favorite social sites.
Tell me how you think you can best use your blogging network to boost profits on your blog.
–Donna
PS: Please share this article on your favorite social sites!