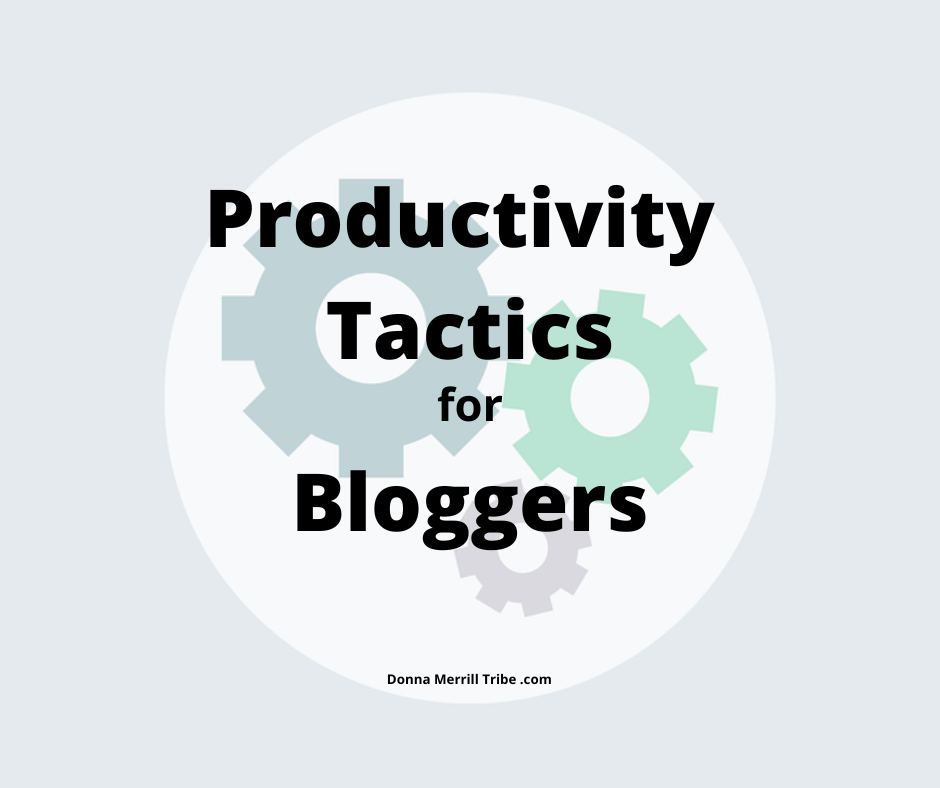 There are four specific blogger productivity tactics you must master to run a successful blogging business.
I'm going to outline these four essential tactics in this article.
By the time we're done, you'll know what it takes to get things done in order to take your blogging business to the next level.
You see, getting things done is what takes you from being a casual blogger to a pro blogger.
Because let's face it.
Casual bloggers aren't usually motivated to complete projects they would like to finish, but just don't.
Beginning projects is important, but completing them is essential.
Now, that's productivity.
So let's dig into the four essential blogger productivity tactics you must learn to master.
1. Work from a blueprint
Did you ever decide to travel somewhere but had no idea where you were heading?
You didn't know north, south, east or west.
And you had no idea what road to travel or even what city you were going to.
Sounds kind of crazy, right?
It sure does.
But from the years I've been consulting with bloggers, I've learned over and over again that it's a common thing to see.
Your blogging blueprint
Do you know what your main blogging goal is?
Many bloggers don't.
But if you do, then you're one step ahead.
And if you do know what your main blogging goal is, and you do have some good strategies in mind for achieving it… then you're working from something I call a blogging blueprint.
Your starting point
So, let me ask you this.
Do you have a good idea of how you're going to reach your blogging goal?
Again, a great many bloggers have no strategy in mind.
They just don't have any idea of how to achieve what they want.
And often, they don't even know what they want.
So, your starting point is to write up a blueprint to work from.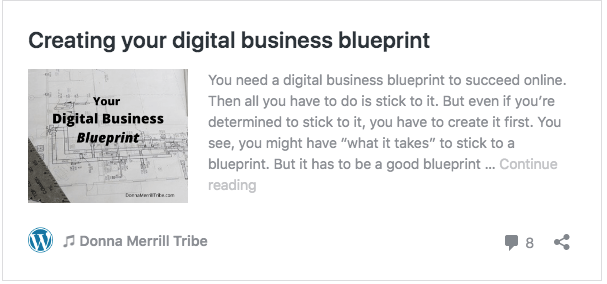 Mapping out a workable blueprint is one of the key essential productivity tactics bloggers must master.
Blueprints improve bloggers' productivity
If you don't have a clear plan for achieving your main blogging goal, then you're going to be totally unfocused.
Likewise, if you don't envision that goal clearly, or have only a vague idea of how to accomplish it, then your vision will be blurred.
Everything you attempt will be half-hearted and confused.
You will become easily distracted.
Your efforts will feel like work, but they will not be productive.
They won't lead to any meaningful results.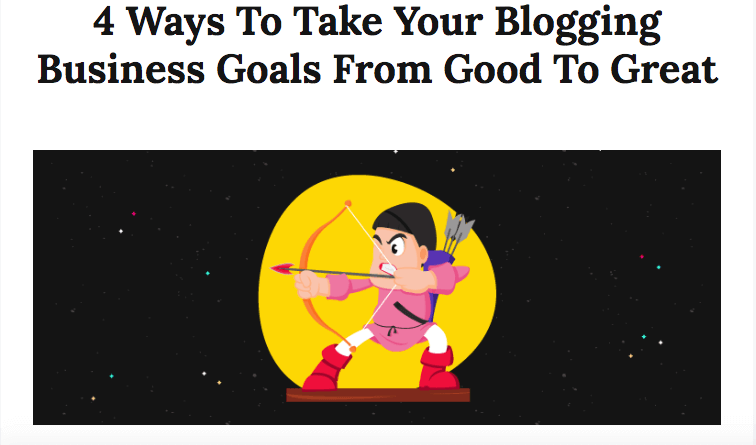 Working from a well-thought out blueprint will give you the confidence to apply yourself to doing the tasks that matter most.
That's when you will start to master the productivity tactics that all bloggers must master.
Stock your digital toolbox
Now, to be productive, bloggers must have a well-stocked toolbox.
You can't build a house without a hammer.
And you can't build an email list without an autoresponder.
Since building an email list is a key to blogging success, it's critical that you have one in your digital toolbox.
Sure, you could build that email list in other ways.
But a key productivity tactic for bloggers is to have a good autoresponder.
That way, you don't have to send out one email at a time.
You don't have to create a new one every time someone subscribes to your email list.
And you don't even have to copy and paste it manually.
An autoresponder makes it all happen seamlessly, instantly and automatically.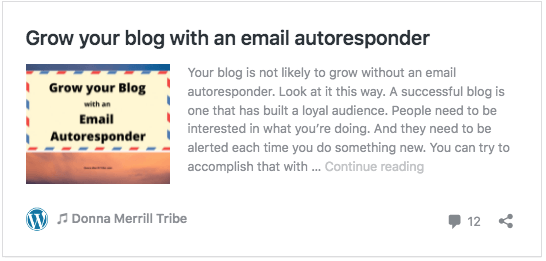 Just think of how much time this will save you.
It's one of those essential productivity tactics bloggers must master.
But there are others.
Software, SaaS and Skill Sets
Take a look inside your bloggers' toolbox.
Software
What software do you need to master in order to maximize your productivity?
WordPress, maybe.
Or your favorite landing page builder.
Maybe a social media tool to market your articles.
Take time to get the right software for your blogging business.
Then master it.
SaaS
Do you have a subscription to a software program?
Something like ClickFunnels, perhaps, or of course, your autoresponder.
There are others.
They are called SaaS – Software as a Service (usually, Software as a Service) via Subscription).
In other words, instead of downloading software to your desktop, you subscribe to use it from a website.
Again, subscribe to those you need, and then master them.
Skill Sets
What skills do you require to run your blog productively?
Maybe you need to learn to write better.
Or you might want to take a course in web page design.
Do you know how to produce great images and videos for your blog?
Get these skill sets under your belt.
Load them into your toolbox and move forward.
Less is best
Sure, you need a well-stocked toolbox.
But don't overdo it.
There's no need to learn more than is necessary to run your business.
But certainly master the software, SaaS and skill sets that are essential to run your blog in a professional and productive manner..
Just keep in mind that your goal is not to learn a million things about running your business.
It's to be productive in actually operating your business.
One of the main productivity tactics bloggers need to use is to minimize learning and maximize implementation.
It's far more productive to do things wrong, than to put off doing them at all.
Be a decision maker
This hits at the heart of procrastination.
Because, really, the biggest killer of your blogging business will be to keep putting things off.
I've talked to bloggers who won't write an ebook because they've heard it could take several months.
A year later, they're still making the same argument while they haven't written a single word of their ebook.
You can never be productive if you wait until the moment is perfect.
Don't put off publishing your first blog post because you haven't learned to optimize it for SEO (Search Engine Optimization).
Just write your first, second and third blog post while you learn the basics of SEO.
This is a key productivity tactic all bloggers need to master.
Define your top priority projects
Indecision can destroy all your best intentions.
One of the most common ways I see that happen is when bloggers have too many projects to complete.
So, maybe you have to set up an autoresponder email sequence.
And you might have to learn how to produce videos for your blog.
Then you want to write an ebook for a lead magnet.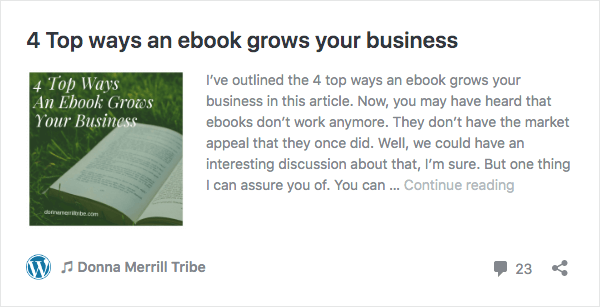 Meanwhile, you have to put an optin box on your blog.
And, of course, you want to create that top notch "About Me" page.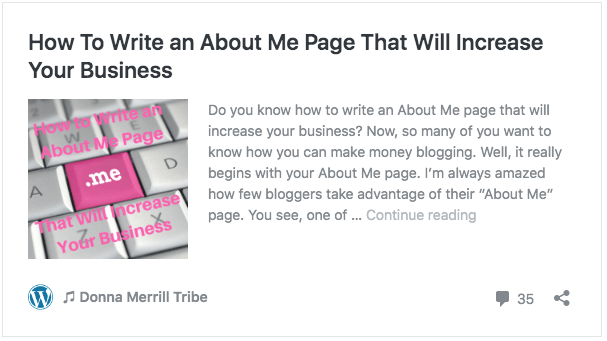 But that's just the beginning.
Your pending projects list could consist of 20, 30 or even more items.
You can see where this is all leading.
One of the key ways bloggers fail is to overlook this one productivity tactic: complete your projects!
You see, if you have a bunch of unfinished projects that are 10, 30, 50 and 70 percent complete, but never entirely finished… then your productivity is zero.
No matter how much work or time you are putting into your business.
If you're not completing things, then you're not being productive.
You're only being busy.
Cut down your project list
There's really just one way to avoid this productivity pitfall.
Define your 2, 3 or 4 top priority projects.
Forget all the others.
All of them!
Complete, 100 percent, your top priority projects before you allow yourself to even think of adding others.
Mastering just that one productivity tactic has saved the businesses of more bloggers than anything else I can think of.
Implement
And finally, I'll mention one of those bloggers productivity tactics that shouldn't even need mentioning.
Unfortunately, though, it does.
Because I've seen so many bloggers get everything right, but fail on this one thing.
They just don't implement the things they've learned.
And they habitually leave absolutely essential daily tasks undone.
If they do implement the blogging strategies they know are key to their success, they only do so sporadically or whenever they get around to it.
No blogger that fails to consistently implement the strategies they've chosen, can be productive.
So, yes, it seems like it should be unnecessary to tell bloggers to be sure to implement tactics and strategies consistently.
But it's not.
Far too many bloggers who are struggling come to me for advice.
They seem to have their act together as far as knowledge, understanding, skills and strategies go.
But when I ask to see what they've done to implement those things, they come up empty.
No productivity tactics work unless you implement them.
4 essential productivity tactics bloggers must master
To be productive you need to map out a blueprint for success.
Then you need to break that down into the tasks that must get done on a daily basis.
Develop your strategy for success and stick with it.
Don't ignore it.
You can change it, and hopefully improve on it.
Just don't ignore it.
Develop a priority project list.
Keep it short but focused on your overall goals.
This is a simple formula, but not an easy one.
And it's not a shortcut "hack."
It's a way of doing business that you must stick with relentlessly and for the duration of your blogging career, if you want to master the essentials of productivity.

Now I'd like to hear from you.
Leave me a comment below.
Let me know if you're satisfied with your current productivity level.
And tell me this: what do you believe are the most essential productivity tactics bloggers must master?
–Donna
PS: Share this on your favorite social sites, too. I really appreciate it 🙂