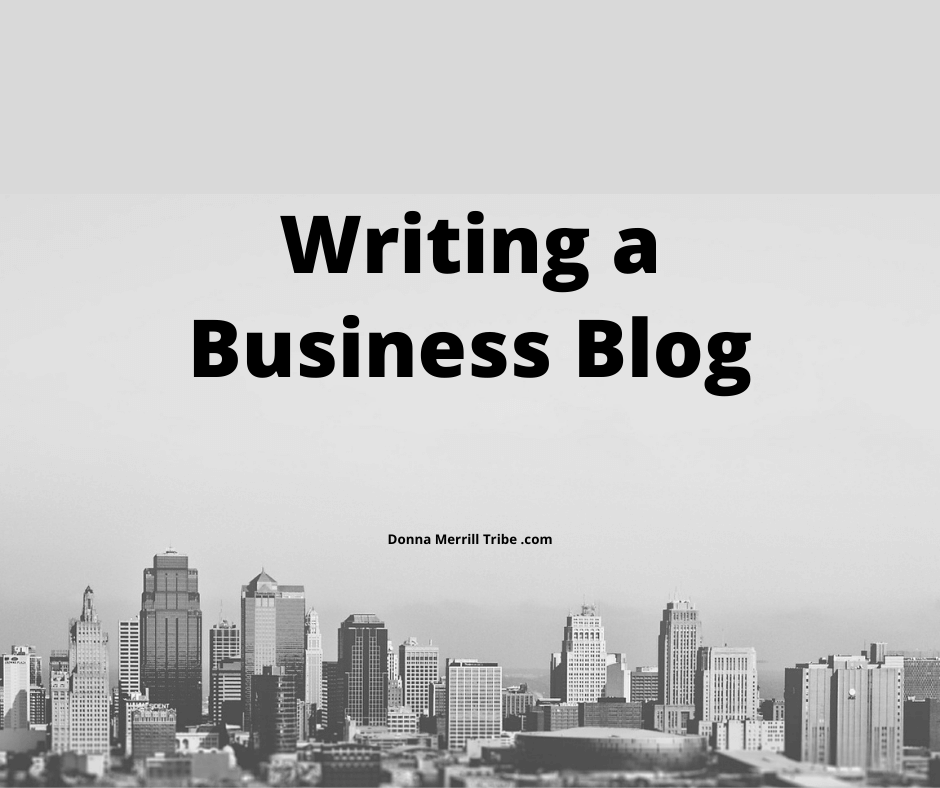 People often ask what they should write about on their business blog.
First, you need to understand the nature and purpose of a business blog.
Business blogging is quite different from other forms of blogging.
That's because business blogs are created for just one purpose… to get prospects for the business.
There was a time when a business simply put up a website with their contact information and a list of services they could provide.
It was sort of like an online business card and brochure.
But it was a static site.
It just gave information and invited the reader to take action, things like send an email or make a phone call.If the reader took no action, then there was really no way to follow up with them.
A lot of business websites are still like that, even today.
But the more aggressive approach now, is to set up a business blog as a dynamic addition to the website.
So let's see how that works.
Types of blogs
There are 3 main types of blogs that most people are familiar with.
Personal blogs
These are blogs that somebody sets up for personal reasons.
Maybe they want to showcase some excerpts from a book they are writing.
Or perhaps they like to share their favorite recipes with the world.
Some personal blogs are a way to raise their readers' awareness of something like environmental issues, domestic violence or some other cause.
These blogs do not usually have a business purpose, such as selling products or services.
That's why they're considered personal blogs.
Authority blogs
The main purpose of authority blogs is to position the author as an authority on a specific topic or in a particular field.
So, if you are an authority on training dogs, you might have a blog that features articles about dog training.
It would typically position you as an authority on dog training.
As such, you would mostly want to write about various aspects of dog training.
Any authority blog is basically the same idea.
Know what your authority topic is, and write blog posts to help accomplish that.
Business blogs
Business blogs are typically published by small businesses.
But I would consider professional practice and ecommerce blogs to be business blogs, too.
That's becauses business blogs are structured primarily to attract business.
So what is business?
Well, I'd say any blog that is concerned with building a client or customer base is a business blog.
So that could include a blog for a used car dealer, a heart surgeon or a fashion ecommerce site.
They are all trying to attract people to their business, store or professional practice.
Blog post ideas for your business blog
In this article, we are focused on developing your business blog.
The first thing you need to think about after you've set up your business blog is what kind of blog posts to write.
And where can you come up with enough ideas to keep your blog active and also interesting?
Write blog posts to find customers
Whatever your business blog is, you want to write things that will help you find customers.
But if you are looking for customers, you have to ask yourself what are your customers looking for?
Let's say you're a roofer.
Your business blog is all about finding prospects for roofing jobs, right?
So think what those prospects are looking for.
Maybe they want a new roof.
Or maybe they have a roof problem, like leaks or moss and lichen build-up.
People won't usually be looking at roofing articles unless they have a problem with their roof.
So, to write the best articles for your business blog in the roofing niche, you must decipher: what problems do my prospective customers have?
Maybe they need a new roof.
But maybe they have another problem, like one of these for example…
they have a leaking roof
their roof is old and they're not sure if they need to replace it
the roof has lots of algae
a new roof is so expensive, how can they afford it?
how do they choose among so many different types of roofing materials?
they don't know how to determine if a roofer is good; reliable; trustworthy.
All those problems are excellent topics for you to write about on your roofing business blog.
The wrong way to write content for your business blog
Obviously, if your business blog is about something other than roofing, then you have to write about those topics.
But whatever niche your business blog is in, you must write about topics your prospects will want to read.
I just demonstrated how to go about that.
But I'm always amazed at how many bloggers, content managers and administrators just don't get it.
So here's some of the things you must avoid doing when you sit down to write articles for your business blog.
Writing what you want
It drives me crazy when I see people write business blog articles about things they like, or think are clever or cool.
Nobody cares about what you want to write about.
They only care about what they want to read.
In other words, don't write what you are interested in.
Write about what your customers want to know about.
The two things are very often quite different.
I think people who write business blog content either get bored writing on the same themes, or they just can't figure out all the different angles they could take.
You have to stay focused on the pain points and aspirations that your prospective customers have.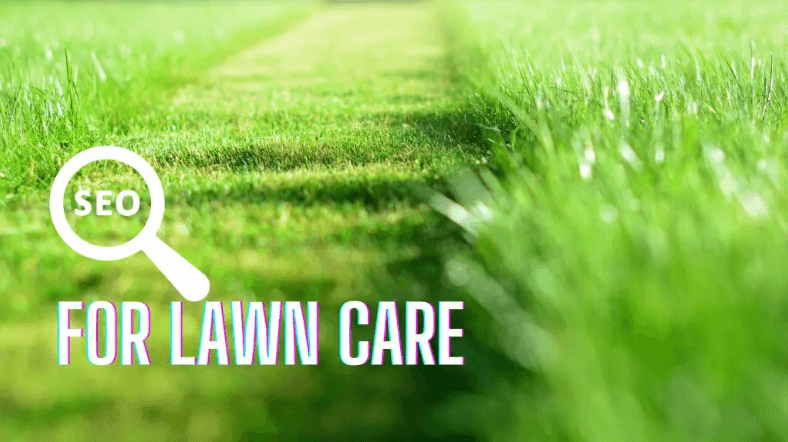 Lisa Sicard's article, SEO For Lawn Care: How To Improve Your Business Ranking On Google (Inspire to Thrive),
shows you how to get your business blog posts to rank high on Google.
If your blog is about tires, for instance, write articles about how to get the best tires.
Your readers aspire to purchase really safe, reliable tires with a long warranty.
Show them how they can buy tires like that for an affordable price.
One of their key pain points is that good tires are overly expensive.
Now, you may get tired of always writing about this on your business blog.
But do it.
Because your prospects never get tired of reading about it.
In fact, they look long and hard for exactly that kind of content.
Writing about the how great your business is
Clearly, people want good information.
Always keep that foremost in your mind when you write your business blog articles.
If you're writing a dental blog, for instance, prospective clients have problems they want you to solve.
Maybe one person is facing a choice of whether to replace missing teeth with a partial denture, or implants.
That's a big problem.
And it's exactly the type of problem that you should be trying to offer solutions for in your blog posts.
Readers don't care about your business
But way too many business blogs get caught up trying to write about the features of their business or professional practice.
So that dentist blog may have an article about how nice their new office is.
Another one might talk about how great the dentist is, or about the great speech he gave at a recent dental convention.
You could write newsletter style articles about staff promotions, new hirings, etc.
But, here's the thing.
You can't turn that kind of content into featured articles.
In other words, they are not good material for blog posts.
Readers only care about their own problems
Sure, those things might be interesting to your followers.
So write about them in a special tab like
Meet The Staff,
About Us, or
Our Mission.
But don't use your valuable blog post space for company information, bragging or posturing.
Reserve your business blog for articles with helpful information for your readers.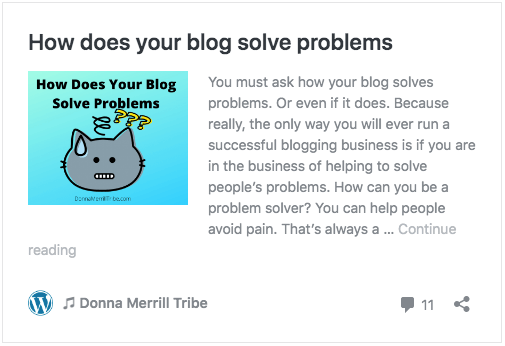 That's all they're really looking for.
All the talk about how great a business you have will only make people think that you care primarily about yourself and your business… not about them and their problems.
Writing sporadically
Maybe the biggest mistake that people make when they write a business blog, is to post articles sporadically.
I've seen a great many business bloggers write a few posts, usually when they first start the blog.
They might continue writing a blog post a week for 2 or 3 months, then just stop.
You'd be amazed how many people write a business blog like that.
They might write an article for 3 weeks in a row.
Then they take 6 months off.
And suddenly another post appears.
But then nothing for another 3 months, 6 months, maybe even a year.
And strangely enough, it's not that unusual for them to just stop blogging altogether.
So you might visit a business blog and find 5 or 6 articles that date back 3, 4, 5 years.
But nothing since then.
It seems like these bloggers believe that there are only so many things they can write about.
And once they do, they just stop.
Or maybe they intend to write more articles, but it never makes their priority list.
Then, the more time that goes by, the more they decide it's just not important to do any more.
If you can't write consistently for your business blog, it's not going to help you get any customers or clients.
It's really just that simple.
Having amateurs write your business blog posts
Remember, you are developing a business blog.
That means that you need to write really good content about topics that will attract people to your business.
But so many business blog posts are written by amateurs, rather than professional writers.
It may be easy to have somebody who is not a writer, write articles for your blog.
When you think of it for a moment, it just makes no sense, does it?
Maybe you have a clerical or administrative worker who has extra time.
It can seem like a really good idea to just tell them to write a 1,000 word article by the end of the week.
Give them a title.
Tell them to do a little research, then spin it into an article.
The problem with that is that the person you assign probably has little or no writing skills.
They probably never wrote any kind of a blog, much less a business blog.
When you publish those kinds of articles, they may actually hurt your business more than help it.
It will make your blog look very unprofessional, like you really don't care about your prospective customers and clients.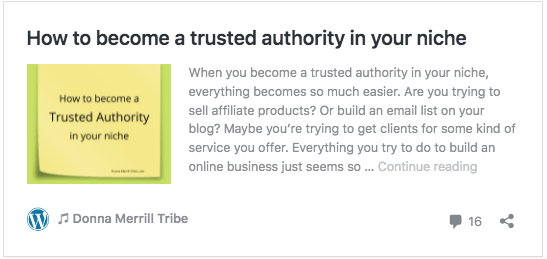 And in fact, if you treat your business blog like a tiresome chore that can easily be handled by amateurs, maybe you really don't care that much about your readers.
Use professional writers.
It will vastly improve your blog, your market appeal, and your connection with your readers.
After all, that's really what writing a business blog is all about.
Bonus Tip to write a winning business blog
If there was one special "secret" tip I could tell you about writing a really great, winning business blog… it would be this.
Connect with other bloggers in your business, profession or niche.
Become their friend, associate and fellow business blogger.
Include links to their sites within your own articles.
Consider guest posting on their blogs.
Ask them to guest post on your blog.
Leave comments on their blog posts, and promote them in your social media posts.
Why promote others?
Business people and professionals are all trying to get more business.
And you can all help each other.
Don't think you should only blog inside of your own little bubble.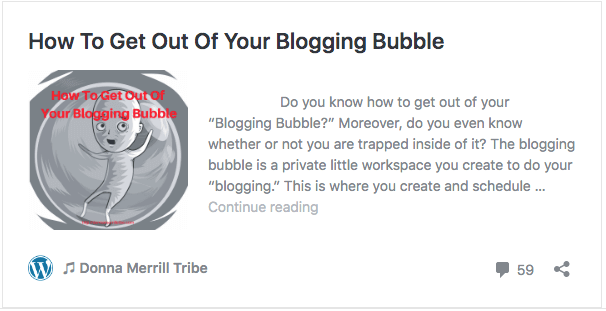 That's okay to do.
But your efforts will go much further if you help other bloggers, too.
For one thing, linking to others may truly help your readers get more value from your articles.
And another reason is because others will tend to reciprocate in kind.
Ignore them, or even talk badly about them, and they'll probably do the same to you.
Help promote them and include them in your articles, and they'll probably help promote your business blog and include references to your blog posts in their own articles.
Who to promote
It's best to promote other business blogs that are not in direct competition with you, but offer things related to your blog.
So, if you write a business blog about roofing, for example, don't be promoting other roofers.
They're your direct competition.
But perhaps you might promote business blogs in the landscaping niche, or window and door replacement niche.
Those are things that don't directly compete with your roofing business.
But there's a pretty good chance that people looking to get a new roof may also want to upgrade their landscaping, or replace their doors and windows.
What should you write about on your business blog?
I think I've given you a lot to think about as you go about writing your business blog.
The key thing to remember is to always be helpful.
Be helpful to your readers.
They have problems that you need to understand.
And you must show them how you can help them solve those problems.
Also, be helpful to other bloggers in similar niches.
Their customers and clients may very well be good prospects for your business, too.

Now I'd like to hear from you.
What particular ideas or tips, here, do you think can help improve your business blog?
And remember, the whole point to your blog is to help solve problems in your niche.
With that in mind, tell me what you believe you should write about on your business blog.
-Donna
PS: Don't forget to share this article on your favorite social sites. Much thanks 🙂