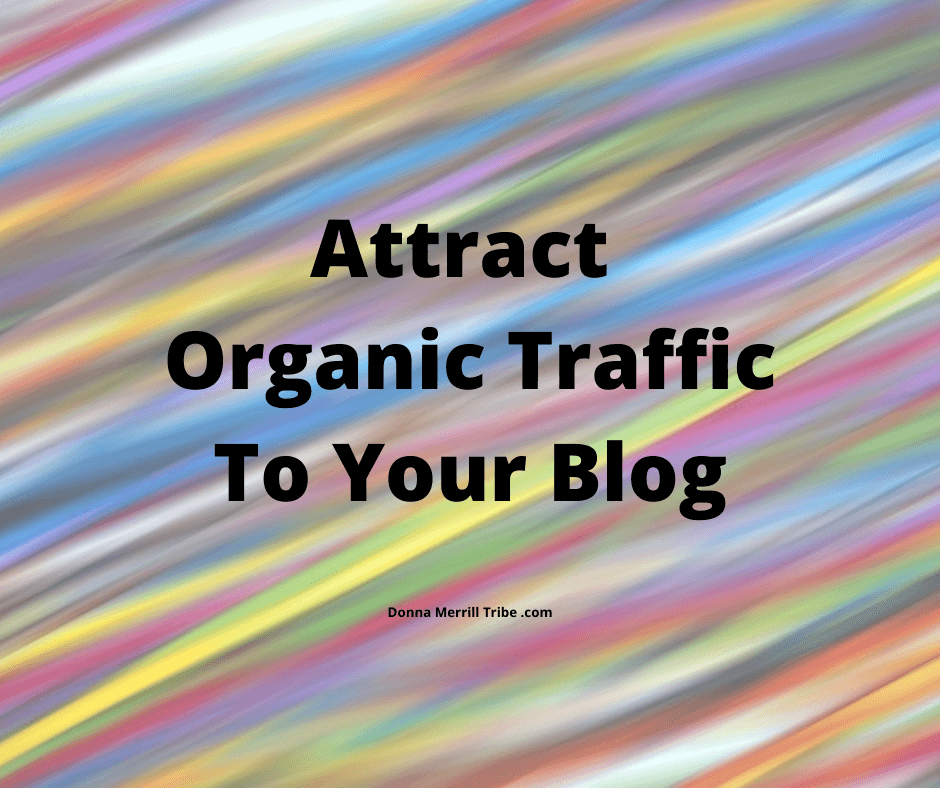 Attracting organic blog traffic is crucial to your blogging success.
Without a fresh, steady flow of traffic to your blog, you will soon find yourself writing articles that nobody's reading.
It doesn't matter whether or not they're good articles.
In fact, they could be excellent, profound, insightful, informative and helpful.
But if people don't click a link to your blog, they're never going to see it.
So for all practical purposes, it really doesn't matter how good or bad your articles are, if nobody's reading them anyway.
Having a successful blog absolutely requires that you learn to attract organic traffic to it.
But before we talk about driving traffic to your articles, let's take a moment to consider just what I mean when I talk about your "blogging success."
Define your "blogging success"
A successful blog can be different things to different people.
What does it mean to you?
Popularity
You might be blogging for popularity.
Writers, artists and performers are among those who often blog to popularize what they do and who they are.
But anyone who wants to build their popularity can use their blog to do so.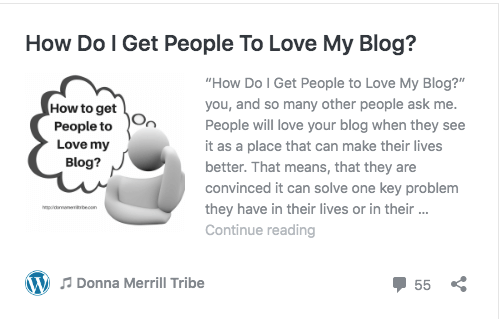 A grandmother sharing recipes, an activist championing environmental causes, even your pet giving its point of view or peculiar lifestyle can blog for popularity.
It's a great way to share with people who you are and what you do.
Your blog post can use images and video as well as text to share ideas, stories and opinions.
And once you put it all together in a blog post, you have a link you can share on social media, on your video descriptions and anywhere else you want.
That can help your popularity go as far as just family members, or as wide as viral social media hype can take it.
Authority
You might define blogging success by the amount of authority you can build for yourself.
If you're a teacher, for instance, a blog can be a collection of your own academic works or white papers.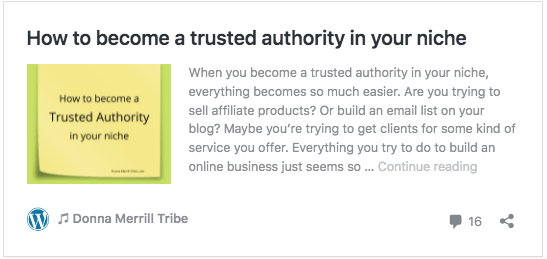 You can use your blog to build your resume or portfolio, featuring your authority on a specific topic.
Leadership
If you are in a leadership position, a blog can help bolster your image.
Say you are a real estate agent looking to be a "leader" in your profession.
Your blog posts on local real estate analysis and market projections, for instance, could help make you a rising star in your field.
Many "leaders" I've coached as bloggers are representatives of products or companies, such as health products or investment instruments.
Well, a great way to become a leader in your company is to blog about topics related to your industry.
Expertise
You might consider yourself an expert on something.
Say you're a expert in bicycle repair, dental implants or house painting for instance.
Writing blog posts on those topics and promoting them to your target audience can go a long way in building your reputation as an expert.
List building
One of the strongest measures of a successful blog is its effectiveness in growing an email list.
Many professionals use their blogs strictly for this purpose.
Even local businesses like restaurants and service pros including plumbers and landscapers to name a couple, use blogging primarily to build a database of prospects and customers.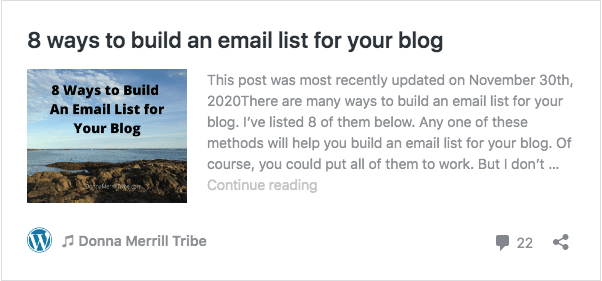 That's all an email list is, really.
But it's a dynamic database, meaning you can use it to reach out to your followers anytime you feel like sending an email to them.
Income producer
Probably the first thing you consider to be a successful blog, is one that turns a profit.
There are many ways to monetize your blog, and I won't even try to go into that right now.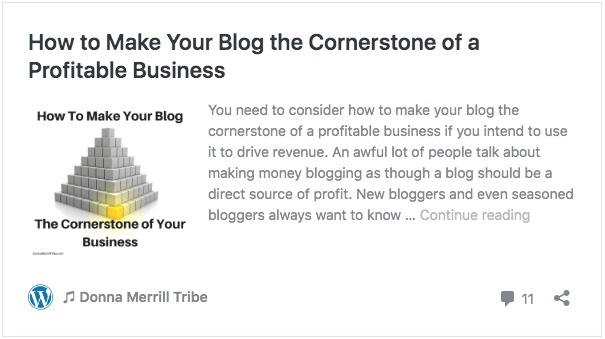 Just bear in mind that most bloggers measure the success of their blogs by the amount of income they generate.
Why do you want organic blog traffic?
Regardless of how you define blogging success for yourself, you will need to focus on attracting organic blog traffic.
You could also place ads to get paid traffic, of course.
But that requires an advertising budget.
And also, you'll be getting a more unreliable audience.
People could respond to your ad for many reasons.
But they're not likely to be as valuable as people who actually search for the kind of content you offer on your blog.
That's what organic blog traffic is.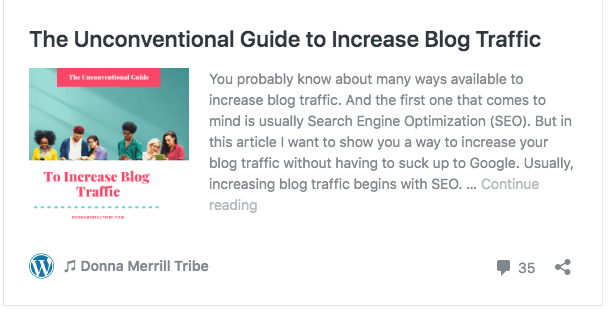 People who search for what you offer, and then click onto your blog because it resonates with them at some level.
If they are simply responding to an ad, it could be just a whim.
Maybe they want some free offer you promise, or they're just curious to see what you're all about.
But they didn't come looking for you.
Your ad simply interrupted what they were doing.
Now you can only hope that your content is what they want.
So, again, it's really better to go after organic traffic than paid traffic, especially if your blog is relatively new or unknown.
Build an audience
When you target organic traffic, you stand a good chance to build a loyal audience.
That's because, as I just pointed out, they are searching for you.
But in order to appeal to them, you have to be sure that you're targeting the right audience for your blog.
So, you really need to know who your target audience is.
Just look at the content you're publishing on your blog.
Who wants to read it?
The simple answer is, the people who will benefit the most from it.
If you're blogging about photography, then obviously, people interested in photography will be your target audience.
But you can refine this even more.
If you blog about advanced techniques and promote high-end equipment, then your target audience is probably professional photographers.
You need to know this.
In fact, you need to know as much as you can about your target audience.
If you determine that they're professional photographers, for instance, then you can go deeper into your audience profile.
What are their biggest problems and challenges?
Moreover, what are their greatest aspirations and interests?
This will help you understand exactly who your audience is, and how you can best attract them organically to your blog.
Social media engagement
A key strategy for attracting organic blog traffic is to engage with your target audience on social media platforms.
That's because you can build real relationships with people on social media.
It's one thing to "find" your target audience with paid ads.
But it's a much more profound exercise to actually engage with them.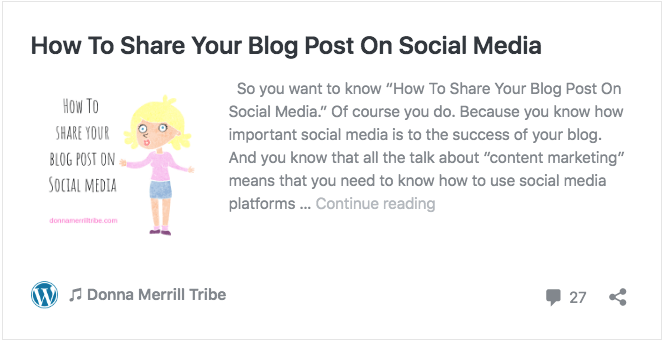 Have conversations with them.
Ask questions.
Answer questions.
Social media platform strategy
Be a regular part of a Facebook or LinkedIn group for instance.
You'll start knowing actual people who comprise your target audience.
Asking them questions helps you understand them better.
Answering their questions helps position you as an authority in your niche.
This will certainly help you build trust and goodwill over time.
And it will certainly allow you to build a loyal audience.
That, in turn, can result in attracting a steady flow of organic traffic to your blog.
Keywords attract your target audience
Remember, to attract organic blog traffic, you have to speak the language of your target audience.
In other words, you need to give them solutions to their problems, and the inspiration they need to achieve their highest goals.
To do this, you need to use effective keywords in your
content,
titles and
blog post descriptions (so-called meta-descriptions).
Anticipate search results
You see, people need to be able to find your blog and your blog posts.
And the best chance of that happening organically is when they search for meaningful keywords.
So a photographer might search for a keyword phrase like "how to resize your digital photos."
If you write a blog post targeting that keyword, you just might get discovered by someone in your target audience searching for that keyword.
Keyword research
Do your keyword research.
Find keywords that are relevant to your target audience.
But don't just use the most obvious and popular keywords.
There's just too much competition for those.
You're likely to get lost in the sea of competing articles and blogs.
Instead, find "long-tail" keywords like the one that I suggested for the photography blog.
Sure, "photography" or "digital photos" are keywords that get more searches.
But "how to resize your digital photos" is a long-tail keyword phrase that you might be able to compete for since far fewer articles will target it.
Get help from your competition
If you're not sure how to attract organic blog traffic, then it might be a good idea to look at your competition.
It's a shortcut to learning what your target audience is looking for.
See what articles other bloggers are writing about in your niche.
Which ones are most popular?
And which ones are trending?
Learn from your competitors
This kind of research gives you an idea of what sort of blog posts you should be writing for your target audience.
And it will show you very quickly what the main challenges, problems and pain points are in your niche.

Akshay Hallur (BloggingX) shows you how to see what your competitors' website traffic flow looks like.
It will also show you what the biggest goals are for people in your audience.
Studying what your competition is doing will help you learn so much about your target audience.
I just told you to use keywords to attract organic blog traffic.
That's a good case in point, here.
See what keywords your competition is using.
That's going to give you a real shortcut to developing an efficient keyword strategy.
Create content to attract your audience
As a blogger, your stock in trade is the content you develop.
That's the most important aspect of attracting organic blog traffic.
So carefully choose the topics or categories you write about.
Choosing content to write about requires that you…
see what topics are ranking high
know what your competitors write about
analyze what your audience is talking about on social media
You can write on broad topics, such as "complete guide to digital photography."
Or you can be more niche specific, such as "3 proven lighting techniques for landscape photographers."
Unlimited content possibilities
When you break broad topics into more niche specific ones, you open a whole world of content possibilities.
Everything you write about can spin off into multiple niche-specific articles that are inter-related.
Each of them can easily be repurposed into videos, ebooks, webinars, courses… the possibilities for content creation are limitless.
Broader topic blog posts, on the other hand, can appeal to a broader spectrum of your target audience.
You can write about the latest trends in your niche.
Or you can choose evergreen topics… things that never seem to get outdated.
Combining content types
There are endless possibilities for content creation.
To most effectively attract organic blog traffic, it's best to combine some of each of these content types.
But you'll probably want to lean most heavily on one or two types.
That way, you will establish your own unique brand and presentation style.
Produce a variation of content formats
Besides writing on a variation of topics, you should try to develop a variation of content formats.
In other words, just because you're a blogger, don't think that the only content you can use is the blog post.
That's only one content format.
But there are others.
You should try to repurpose your blog posts frequently.
Turn a blog post into a video, for instance.
Publish it to YouTube and link your video to your blog post.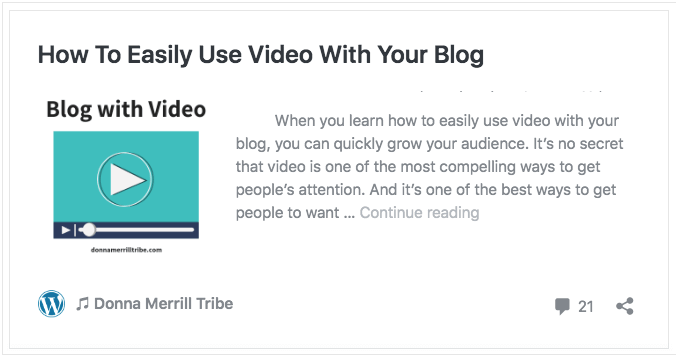 That way, you don't necessarily have to attract organic blog traffic only.
You could also strive to attract organic video traffic.
The same can be said about other content formats.
Try writing an ebook, or produce a webinar.
There are many different content formats you can explore.
Strive to repurpose your blog posts in order to to attract organic blog traffic through a multitude of content formats.
How to attract organic blog traffic
So you see, there are many ways to attract organic blog traffic.
We talked about all the great benefits of doing so.
Whether you're trying to build up your authority, expertise, brand or anything else with your blog… you need traffic.
Figure out who your target audience members are, then do everything you can to build relationships with them.
Get their attention with careful keyword selection.
Earn their trust with excellent content that gives them real solutions to their biggest problems.
And seek them out through multiple content formats and on key social media platforms.

I'd like to hear your thoughts about this.
Leave me a comment below.
Let me know what your traffic strategy is right now.
And tell me which strategies I've discussed here resonate most with you.
Which ones do you think you'd like to start implementing or improving in order to attract more organic blog traffic?
-Donna
PS: Share this on your favorite social sites, too. I really appreciate it 🙂