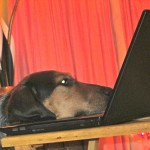 What is "personal development" anyway?  
To some degree, it involves growing through adversity instead of shrinking from it.
I want to share what happened to me last week when EVERYTHING went wrong!  
It started when people were telling me that they couldn't comment on my blog.  I checked it out and I could not even leave a reply.  Panic struck immediately!  Oh my gosh..what the heck do I do now?  In the midst of the panic, I heard a big "Ouch" from upstairs.  I ran up to see what happened to my husband and his old knee injury from playing football had been exacerbated.  Result: a huge swollen knee and total bed confinement.
Priorities!  Priorities!  I left my blog stagnating while I attended David's knee.  He couldn't move a muscle without severe pain.  I couldn't even touch his leg, it was so painful.  As the adrenaline rushed to my brain I recalled the last time this happened.  We went to the hospital where he had to stay for days on end until a nurse came in with a giant needle.  Keep in mind, David needs his hand held when he has to take a blood test.  (Some football player).  But this needle was so huge, that even I wanted to escape.
I forced myself to be calm and strong for him, as I jumped behind him and held him still as the nurse aspirated fluid from his knee.  The pain was unbearable, plus it still took a few weeks for him to heal and walk again.  
But I digress….
Wanting to call 911 for an ambulance to get him out of this pain, I stopped, regained my composure and did a few breathing techniques that I have learned.  A little more clear headed now, we had to make a choice.  Do we go to the hospital and revisit the nurse and the needle?  Do we dare camp out for hours in the Emergency Room with the flu running rampant?   Do we call "The Doctor" which will probably loop us back to the hospital, anyway?  NO!
We called our acupuncturist.  She was a surgeon in China and now does acupuncture here in the U.S.  She advised us to come to her office.  After painstakingly helping him get dressed, I wondered how the heck David was going to walk?  Oh, it hit me…there is a walker in the basement from this event having occurred several years ago.   It took us forever for him to walk from the parking lot to the office.  But after one hour, the pain had subsided a wee bit and the swelling began to recede a tiny bit.
Remember, this is a man afraid of needles.  So, as he lay on the table, squeezing my hand, he reminded me of a woman giving birth.  The acupuncturist and I were doing breathing with him (can anyone say "lamaze"?).  It was a funny scene, lol.
As I waited, I thought of my stagnant blog, but this clearly took precedence over business.  
We finally got home with our Chinese remedies and I put him to bed.  Rushing around to get him well nourished, I slipped and fell.  Oh no!  I sprained my wrist!  How am I ever going to write?
Then the snow began…I had to go out and shovel, sprained wrist and all.  Plus, I had to take my three dogs out to do their business every few hours, right up to midnight (can anyone say, "3 Dog Night"?).  PHEW!
                            My Blog?  That will have to wait.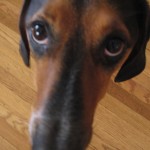 The moral to this story is that, in exercising our Daily Method of Operation (DMO), we do have to realize that things sometimes go wrong.  Sometimes it happens all at once.
It is not so much the situation, because that can be fixed, but it is the emotion carried with it that I want to point out.  
Things go wrong and anxiety sets in.  As adrenaline rushes, your head spins so much you may not watch where you are walking… and fall, like I did!
WHAT TO DO ABOUT IT?
When things go wrong, and they will, breathe.  Looking back at that one day, I am grateful that I've learned to apply various breathing techniques.  Deep breathing, expanding my stomach as I inhale, contracting it while exhaling all the tension;  all the while, visualizing my body at peace.  I have been doing this one a long time, so it was easy for me to resort to it in a moment of need.  
There are other ways to help stop the emotional slide.  But if you master, and practice just one modality of focus, you will have your umbrella ready on a stormy day.  One of the great truism of life seems to be, that when it rains, it pours.
Blessings,
Donna
P.S.  David is healing at his body's pace, my wrist is OK  and my blog fixed!