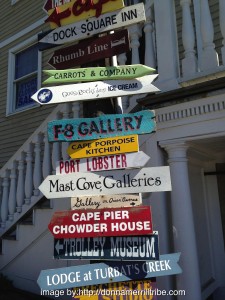 Facebook page posts are a great way to drive traffic to your blog.  My clients are always asking me how to get traffic, or how to increase the flow of traffic to their blogs.  As usual, they are most interested in free or very cheap methods for doing this.  In other words, organic methods.  Facebook page posts are a very effect means for driving steady traffic to your blog.
As with all traffic driving methods involving social media, you need two essential things to make it work.
 1. Consistency
You need to develop a plan and work at it consistently.  So, if you decide that posting to your Facebook page 3 times a day is your best strategy, you have to do it!
That doesn't mean that you should post 5 times a day for a week, then take 3 days off, return to post once a day for a couple days, then finally get on target with 3 times, before taking a week off to do other stuff, then get back to 5 times a day for 3 days, then forget about it for a month… you get the idea.
If you do things haphazardly, traffic flow to your blog will be haphazard.  If you develop a good plan and then implement it consistently, you will start driving traffic to your blog consistently.
I'm not just talking about "traffic", though.  I'm talking about high quality traffic. 
You'll find that the highest quality traffic is the traffic that sees you on a regular basis, knows you are serious and dedicated because of your consistency, and therefore starts to follow you.
Some people just respond to a flashy contest you run on your fan page, or happen to click over to your blog because of a single Facebook post you put up one day.  This kind of traffic will tend to be far less targeted, and will likely be "bounce" or one-time traffic only.  That's because, you didn't attract them to your blog by consistently staying on point with your niche content.  You just happened to draw them to your blog one time because of an isolated thing you did on your fan page.
Consistently working your Facebook page will bring you the most consistent, long-term, repeat and eager to follow you traffic.  Another way of saying it is: consistent content attracts consistent traffic.
2.  A Plan
Doing the wrong thing consistently will not get you far, of course.
So, let me give you the basis for developing a good Facebook page strategy.  Use this strategy to develop a plan that you can begin implementing right away.
Facebook Page Post Strategy
I've only been working on my Facebook page for a short time.  So, I didn't really know the best way to get it to a point of driving traffic to my blog.
After a bit of research, I found a strategy that I'll share with you. 
I learned most of this through trainings I did with Dr. Ben Adkins and Travis Petelle.  So they're really not my own ideas (I don't think any of us ever come up with "new" ideas.  We just learn from others, and pass it on).
The most important thing you need to do, is to "rotate" your posts.
On Facebook pages, people respond to a consistent flow of content.  This is for the same reason that you need to put posts on your blog according to a regular schedule.
Schedule Your Posts
So, schedule your Facebook posts.  I think the biggest problem I've seen with my clients trying to get traffic from Facebook pages is that they don't schedule posts.  They just put them when they get "inspired".   If you only post when you're inspired to, I can pretty much guarantee that Facebook pages will not drive a lot of traffic to your blog.  Schedule your posts in a way that you think makes sense.
I suggest you think of posting to your Facebook page at least 3 times a day.  Spread it out.  Typically, morning, afternoon and evening works best.
Now you know you need 21 posts a week (3 posts for 7 days).
Over a month, you know you'll need 84 posts (21 posts for 4 weeks).
Over a 60 day period, that translates into 168 posts, and over 90 days you'll need to post 252 times.
Wow!  That's a lot of posts.
Here's how you can make that manageable.
Categorize Your Posts
Use several categories.   Here's a good structure to work with.
  Content posts
These are information or simple sharing posts.  Depending on your niche, they could be about horses, vitamins, sculpture or anything else.  As with most things, the more narrowly you define your niche, the more highly targeted you followers will be.
So, if your Facebook page is about "dogs", then people who like dogs might follow you.  But if it is about "poodles", you right away speak to a more tightly defined audience.  That means that peole who come to read your blog posts will be red hot consumers of your "poodle blog".
Just make sure, of course, that your Facebook page niche is the same as your blog.  I've seen people create fan pages in a much different niche than their blog.  That really won't help you get traffic to your blog.  If people are consuming all your poodle content, and then go to your blog to find that you're talking mostly about "household pets", they'll probably be disappointed.
So be consistent with your niche choices.
  Engagement posts
These are posts designed to get people talking about your page, giving it "likes" and "shares".  There are lots of ways to encourage engagement.  The best is usually to just clearly state a call to action.  So, you might ask a question.  The call to action is for people to answer it.
You might ask people to tell your their favorite _____, or if they like "A" more than "B" and why. The call to action here, is to give you an answer in the comments.  This translates to "talking about" on Facebook pages, which is a Facebook indicator for engagement.
If you have interesting and fun engagement posts, you could easily get a big boost in page likes and shares.
  Giveaway posts
Occasionally, you might give people a free ebook, or a phone consultation or any other lead magnet you might have in your arsenal.  People love getting things for free, and if you do this consistently, they'll be encouraged to visit your
Facebook page often to see what offers might be floating around.
You can get even more organized with this and offer "contests" or "sweepstakes".  This will involve an investment on your part, of course.  If you say "give me your favorite poodle name and win a poodle mug", you have to buy the mug and have it shipped to the winner of the contest.
  "Go To My Blog" posts
Occasionally, you will promote your blog.  Tell people to click the link to your blog post, and tell them why.  For example, "to learn what I use to clean my poodle's teeth, click here".  This is a direct plea for folks to visit your blog, get involved, leave comments, share your posts and hopefully, opt in to your email list.
This is the main goal of your Facebook page.  But if you only had posts that asked people to read your latest blog post, not too many people would visit your Facebook page on a repeat basis.   That's why it's only one of the posting categories that you need to develop.  That's also why it must be carefully interwoven into your overall post rotation plan.
Rotate Your Posts
This is where you make all your Facebook page posting manageable.  I base my posting activity on the Pareto principle.  As you must know by now… I just love the Pareto principle and use it everywhere in my online business!
According to the Pareto principle, 80-90% of your posts should be pure content, value and giveaways.
Only 10-20% of the time should you ask for something in return.  That means promoting your blog, or even your Facebook page itself.
If your Facebook page exists primarily to drive traffic to your blog, then your biggest promotion will result from your "Go To My Blog" posts.
So, let's say that 10% of your blog posts will ask people to "Go To My Blog".  If you consider "giveaway" posts to be promotional, let's say another 10% of your posts are "Giveaway".     Now, remember we said we need 84 posts for the first month?
Using this formula, about 16 posts will be promotional.
The remaining 68 will be either "Content" or "Engagement".
The key to rotating your posts is that the 68 content and engagment posts can be recyled.  That is, you can use the exact same posts in every month that follows.
Let's say you posted with content about "how to bathe a poodle" or "my favorite poodle collar is the type that…"  These are posts that can be repeated every single month.  Why not?  Even if people see the same content on a repeat basis, it's still good and valuable content.
If you don't want to repeat content every month, then repeat it every other month, or even every third month.  That only means that you'll need to have a deeper reserve of repeatable posts.  For a 2 month rotation, for instance, you'd need to develop 136 content posts instead of 68.
So, the only posts that need to be updated from month to month would be the "Go To My Blog" and "Giveaway" posts.
That's it.
Again, thanks to Dr. Ben and Travis Petelle for teaching me how to use these systems.
Now, I hope you can put them to good use, too.
Please let me know in the comments below if you think this article will help you drive traffic to your blog using Facebook
page posts.
Blessings,
-Donna