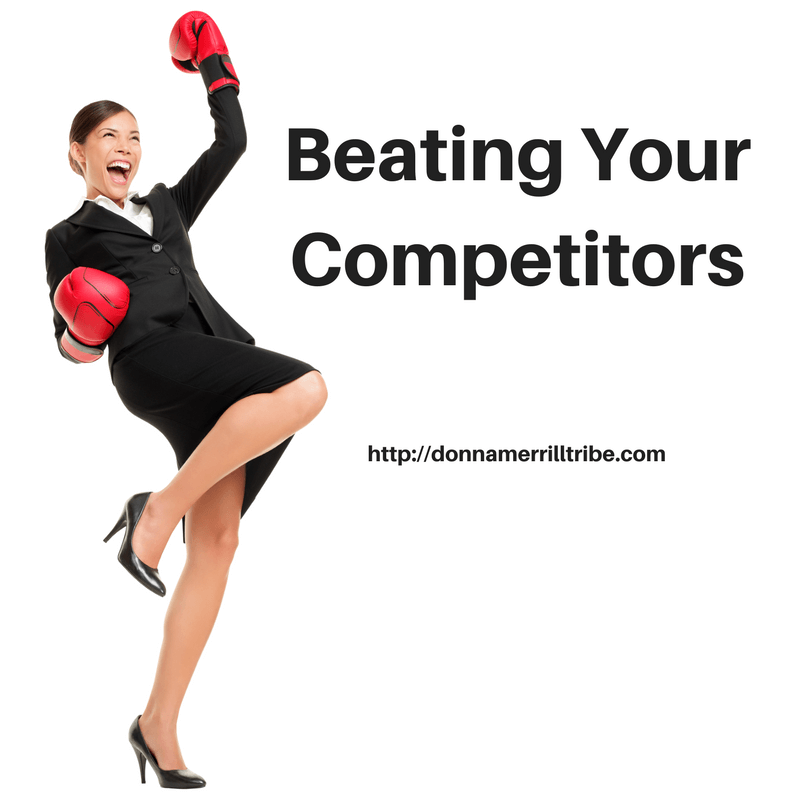 Transparency has become the The Key Factor to Beating Your Competitors.
And it is certainly one of the very best ways to brand yourself, as distinct from your competitors.
That's why it's risen to top priority for businesses.
How Your Transparency Gives Guidance To Your Prospects
Just think of this:
You are shopping on Amazon and want to purchase something.
But before you even put the item in your cart, you look for reviews.
How many stars did this product or company get?
More important, how many people have written reviews?
How many have chimed in with pros and cons about the product?
We do this so we can make up our minds as to whether or not to purchase the product.
Or if we might be better off searching for another one.
But whatever a prospect decides to do, we need to display this kind of transparency in order for them to trust us.
Your competition might be trying to hide from this kind of transparency, or to obscure it.
Another Example of The Transparency Key
You are looking for a medical specialist.
So you research the credentials of various physicians.
You consider how long they have been practicing, their professional affiliations and board certifications.
You take a peek at how many surgeries they've done related to your issue.
Don't forget to see how many times they've been sued for malpractice.
And, of course you look at their photo.
Yes… you look and see how you will resonate with them.
Finally, if not primarily… you start reading client reviews.
"This doc has a great bedside manor."
"He told the procedure cost, but then I got a bill for double the amount."
"You'd have to be crazy to go this doc."
That kind of stuff.
The more transparent you are, the more people are willing to follow you more closely.
Your competition frequently tries to manipulate or hide these things.
How Transparency Works
I use these examples to bring to light how transparency works.
The more you can shed light on what you do, how you do it, what people say about you (testimonials and reviews)… the more people can make an informed decision as to whether or not to follow you, hire you or buy from you.
Now, your competitors are very likely to be doing the opposite.
They are often trying to appear bigger, better, smarter or cheaper than they really are.
Not until people start working with them, do they get the true story of what their product, service or brand is all about.
This gives you an opportunity to do better.
Be painstakingly transparent and honest with your brand in order to beat your competitors.
If your product or service is at the high end of the spectrum for you niche, tell people it is.
Then tell them why it is.
Maybe you give them more content, or extra perks.
Let them know that.
If your product is cheaper than your competitor's is, then explain that is.
If you are selling someone else's product as an affiliate, and everyone else is selling it, too… let people know how they will benefit by buying from you.
Maybe you have special bonuses, or offer a free consultation or whatever.
Let people know.
Be Transparent About Your Personal Brand
If you're promoting your personal brand, make sure people really know who you are.
You should have a great bio or "About Me" page on your blog or website.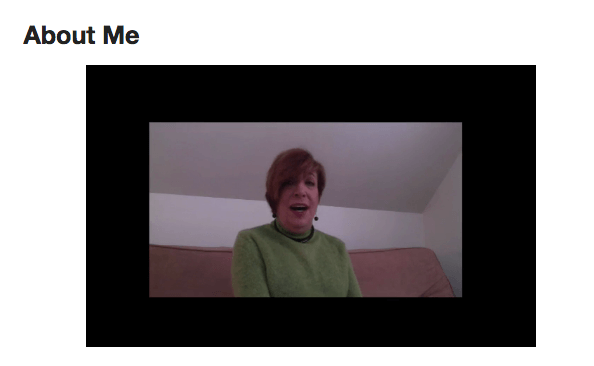 Too many people gloss over this.
They're so anxious to put out great content that they overlook the importance of being transparent with who they are.
Did you know that your "About Me" page will probably be the most visited page on your site?
It almost always is.
So what are you relaying to people about who you are and what you do with your "About Me" page?
But don't just wonder… double check yourself.
Maybe this is a good time to update it.
And don't forget your photo.
Yes.
Your photo.
Do you like to follow people who are afraid to show you who they are?
Maybe they have a cartoon instead of their photo.
But even worse, maybe just a logo or generic image.
By hiding from your customers and readers like that, you are putting up a big wall between you and them.
And it is not enough to have a great bio and photo on your blog or website.
You have to have them on all our social media sites also.
And make them congruent… the same.
You don't want one photo of yourself on Twitter, and a different one on your blog.
It creates a credibility gap.
Be Transparent Everywhere and in Everything You Do
When people follow you, or consider buying your product or service, they will look you up first.
You know, a simple Google search.
So do your best to be "everywhere" to get yourself noticed ahead of your competitors.
That gets people from all over the internet, onto your website or blog.
That's when they get to see how well you are strutting your stuff… but even more importantly… who the heck you are.
They will look at your comment section to see how you handle yourself there.
Do you interact with people?
Do you give them your attention?
Or do you just jot down some 3 word replies and move on?
All these things show people who you are, and how you are likely to treat them if they do business with you.
So put your best foot forward, always.
Be transparent with how you build your relationships and treat your followers, customers and clients.
They will go to your social sites to see more about who you are, too.
Be Transparent on your Social Media Sites
If you are doing, say a Facebook Live Stream or Periscope talk… people will notice how you speak and relate to others.
But they will also notice when technology screws up, as it always has a way of doing.
So then they get to see how you handle yourself under pressure.
Of course, they are always going to look at your images, photos of you.
But not only that.
Also, they'll pay way more attention to those than to your text status updates.
And yes, they will make their own biased decisions about you based on what they see and hear.
But whether you think you look and sound great or less great or even terrible… the worst thing you can do is hide away and not let people see and hear who you are.
Be transparent.
This is why it is so important when you are writing a blog post to use your own words.
Because being transparent involves giving a little of yourself in the content.
Delivering some of your message via video is also a great way to infuse your personality into your content.
When on social media, it is a great way to show your transparency by video and sometimes your inspirational posts.
Transparency: The Key Factor to Beating Your Competitors
Most of all, if you are your own personal brand… and I know many of you are… then you have to be YOU.
The real you.
Not the protected, secluded or pretend you.
But the completely transparent you.
You need the confidence to screw up and laugh at yourself.
And, you need to stand by your word.
Be yourself.
That's really how to be a genuine blogger who people love.
And when you offer a product and/or service, the most important thing you need to do is be transparent.
If your product/service… or one you are affiliating… is something you believe in with your whole heart (and I hope you do)….then demonstrate your excitement.
Don't hold back.
Always be perfectly transparent… and the rest will flow.
Are you transparent in your business?
Are your competitors?
Tell me about it.
Do you agree with me, that transparency is the key factor to beating your competitors?
After leaving your comment below, share this article on your favorite social sites, too.
I appreciate it 🙂
-Donna