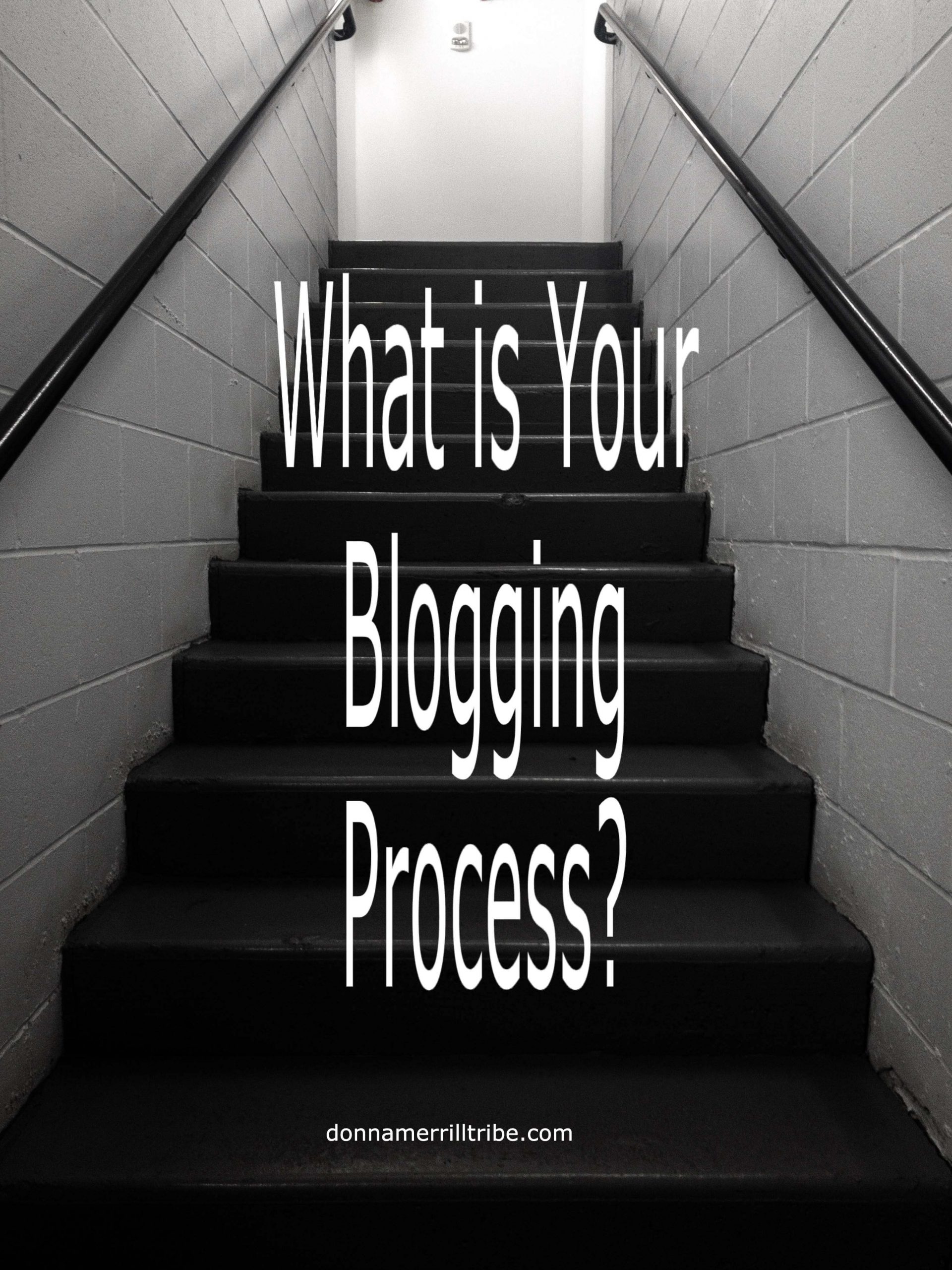 When you answer the question… "what is your blogging process?"… you will see what path your business is following.
And by "blogging process," I'm not talking about just the process of writing a blog post.
I'm talking about the process of running your entire blogging business, too.
Now, if you cannot answer this question, then you probably don't have a blogging process at all.
And if that's the case, then your blogging business is probably not going too far at all.
Am I right?
Because without a process, there is no plan to follow.
With a bad process, you won't get the results you're hoping for.
It's really that simple.
So here are the 4 keys to developing a good blogging process, whether you're writing a blog post, or running your blogging business.
The blank page
Here's where the blogging process begins.
When you go to write a blog post you're staring at a blank page.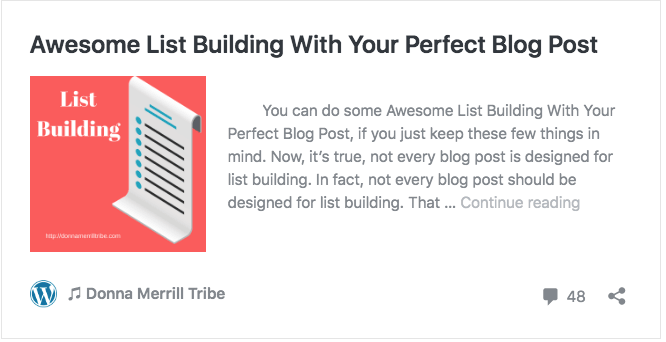 So you have to come up with some kind of an idea.
A plan and a goal.
If your blog post is going to be about professional landscape photography, for instance, then you have to come up with an idea.
What will be of interest to landscape photographers?
Better yet, what solution can you offer to a common problem that landscape photographers have?
When you're staring at a blank page those answers are not there.
So you must approach a blank page with just a vague idea for what you want it to look like eventually.
Even though it's blank now, at some point you want it to be a fully developed blog post about a particular aspect of landscape photography.
Also, when you're running a blogging business, you start with a blank page.
In the beginning, you have no business at all.
You have to come up with an idea for what your business will look like.
It will be premature to come up with a plan for developing the business, until you know what you want it to look like.
So you can come up with a business idea, and a rough plan for how you want that business to play out.
Start to develop an image of what it will look like in the long run.
See beyond the blank page even though there's nothing on it yet.
That's the beginning of the blogging process.
Scribbling
The next thing you have to do when you write a blog post is to start jotting some things down.
Get rid of that blank page.
Put some stuff on it.
Type a few sentences.
Maybe a couple key words.
Put things down.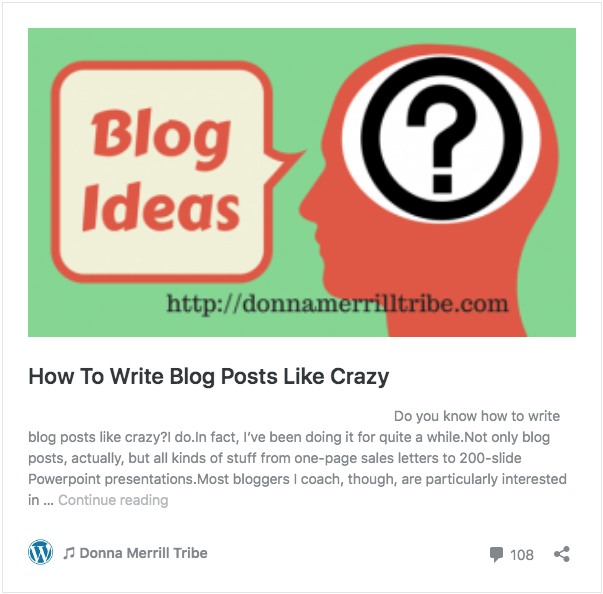 Write things down that you can look at to develop new ideas from.
It becomes like a snowball effect.
Random thoughts and disconnected ideas lead to more focused thoughts and ideas.
The same thing with your blogging business.
You have no idea what you're doing when you first start.
So just grab a domain name, look for a theme and start to write some blog posts.
Right?
But where is it all going?
Do you have a process to make it work as a business model?
Or are you just going to stumble through day after day aimlessly?
It's a great way to start by just putting one foot in front of the next.
You don't have to know exactly where you're going at this stage.
But you have to start doing something.
You start writing blog posts without any idea of how your business will develop.
That's fine to get you started.
In fact, it's an essential part of the creative process you'll need to go through to get you started.
Once you see things becoming real, then better ideas will flow from it.
This is an essential part of the blogging process.
Drafting
Now we come to what I call the breakthrough phase of the blogging process.
This is when your blank page and scribble starts taking some kind of definition and shape.
You'll start writing an outline for your blog post.
Maybe there are five or six points that you want in your article.
List them.
Even just the word for each.
Once you've begun the exercise of outlining what you want to say on your blog post, you start to get a real sense of where it is heading.
You get a sense of how to make it effective.
Now, your blog post begins to take shape.
The same thing with your blogging business.
You start with nothing and then start getting a few pieces together.
You do some things that you need to, even if you don't really know where they're leading.
But you keep doing it.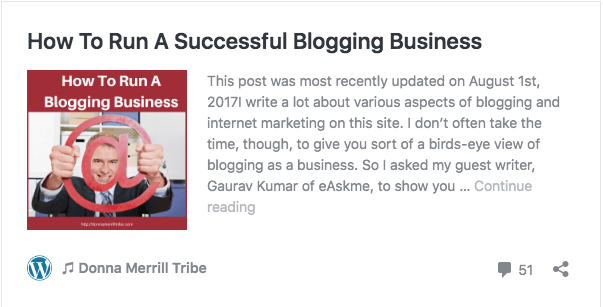 Because just moving forward will start to grow momentum.
It helps you formulate ideas for how to run your blogging business efficiently and effectively.
The outline of your business will grow into an overall strategy.
These are the things that you'll plan on doing as part of a routine process.
And they are the things will need to do to make your blog successful.
Again, this is a breakthrough point.
This is where random thoughts and ideas start to take shape.
They begin to breathe life into your blogging business.
And you begin to develop a clear vision for where you want it to go.
This is a critical piece of your blogging process.
Follow-through
Up to now, your blogging process has been mostly a series of trials and errors.
It involves vague ideas and uncertain beginnings.
But now that you finally have a clear outline for your blog post, it's time to put it together.
So finally, you get down to the writing and researching.
You put your ideas into words.
Then you start filling out the details of each piece of your outline.
You expand your overview ideas into more exact ideas examples or maybe instructions.
Then you might add images to make it more attractive.
And you find links to other articles that support things that you wrote.
All these things work together to flush out the bare-bones outline that you started with.
This is the final step of the blogging process.
And it's the step where things actually get done.
You need to not only develop this process, but now you need to carry through and implement it on a regular basis.
Likewise, in your blogging business you finally developed an outline for the things that you need to do to become successful.
Your master strategy.
Your plan for moving forward
It involves key steps like promoting your blog posts once you've published them.
Making connections with other bloggers and influencers in your niche.
Maybe you will promote your blog though YouTube.
Perhaps with Facebook ads.
Or some other strategy that you've devised.
It doesn't really matter what the strategy is.
The point of this final stage is to start implementing it.
And not sporadically.
Consistently.
Every single day you need to come back to this process and make it work.
Implementing your strategy is the most important part of the blogging process.
Far too many bloggers have great ideas and fast beginnings, but never follow-through.
The follow-through is what will make your blogging process fruitful.
And the extent to which you follow through with your blogging process, will determine the level of your blogging success.
What is your blogging process?
In order to write a good blog post, you need to follow a good process.
To have a successful blogging business, you need to follow a good process.

Most importantly, you must be consistent in your follow-through.
Implement.
Every day, implement.
So tell me, now.
What is your blogging process?
Leave me a comment below, and make sure to share this article on your social sites.
Thanks much 🙂
-Donna