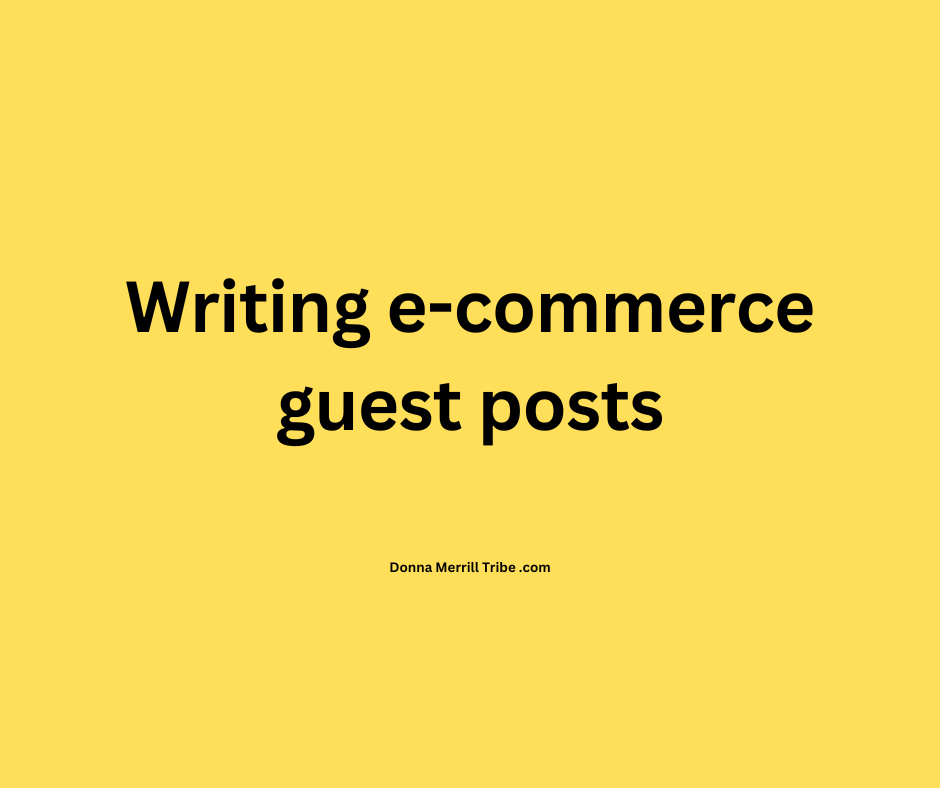 Writing e-commerce guest posts is a special type of blogging.
That's because e-commerce blogs are not like other types of blogs.
E-commerce blogs aim to feature and sell products or services.
They are often organized as product reviews.
They might elaborate on things like product comparisons, listing side-by-side features, pricing, pros and cons.
This is to help readers make educated purchasing choices.
Regular blogs are typically more generally informational or even entertaining.
Calls to action like "buy now" or "start your free trial" are not nearly as common as they are on e-commerce blogs.
So writing e-commerce guest posts will challenge you to drive conversions like buying or signing up for something in a way that is not expected with regular forms of blogging. 
But if you want to build your freelance writing credentials, you will undoubtedly find that e-commerce guest posts can be a great asset to your portfolio.
That's because they not only showcase your writing ability, but your digital marketing expertise as well.
How to land e-commerce store blogging assignments
You have to begin, of course, with getting your guest posts published.
As with all blogging, you need to demonstrate your ability to craft articles that can connect with a blog's target audience.
And you'll also have to show that you know how to build trust with the audience, while increasing traffic flow to an e-commerce store.
Many e-commerce bloggers focus on telling readers about how great a product or service is.
They go into great detail about the features and maybe pricing of products.
But articles like that basically sound like elaborate advertisements.
To land e-commerce store blogging assignments you need to show content managers how you can leverage your expertise to speak about products in an interesting and informative manner.
Show how you can be interesting by telling stories, using humor and providing good information that prospective customers enjoy and value.
This can help content managers and editors use your guest posts to build relationships with that audience.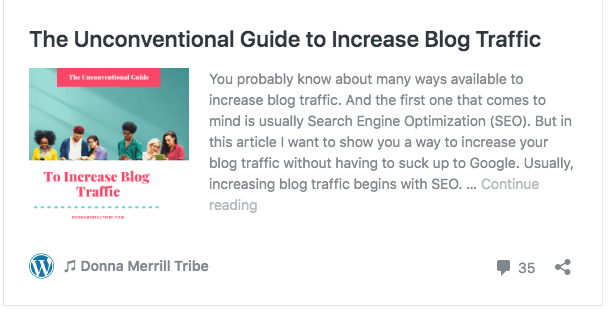 And since a major goal of any e-commerce blog is to increase traffic to its online store, managers and editors will be looking closely to see how your high-quality content can make more people more likely to visit their website to check out specific products or services.
Well-written e-commerce guest posts can also help improve a site's rank position on major search engines. 
So you should demonstrate your ability to create content that is highly relevant to the keywords that will improve an e-commerce store's chances of ranking higher in search engine results.
Market your e-commerce guest posts
To market your guest posting services, you should start by making a list of e-commerce stores that can benefit from your guest posts.
Then start reaching out to them to offer your services.
Reach out to the owner, editor or content manager.
Search for their contact information on the blog or e-commerce store.
You could also hunt them down on social media.
Make your pitch
Now, reach out to them with your pitch.
Impress them with your ability, portfolio and expertise.
Tell them why you're a perfect fit for their e-commerce blog.
Then introduce your great idea for a specific guest post.
Explain why your topic is just what their audience is looking for, and why it will benefit the business model of their e-commerce store.
Embrace failure
Don't get disappointed if your pitch doesn't impress the person you're contacting.
E-commerce guest posting is a numbers game.
The majority of your pitches will be rejected or ignored.
So embrace the failures you will experience.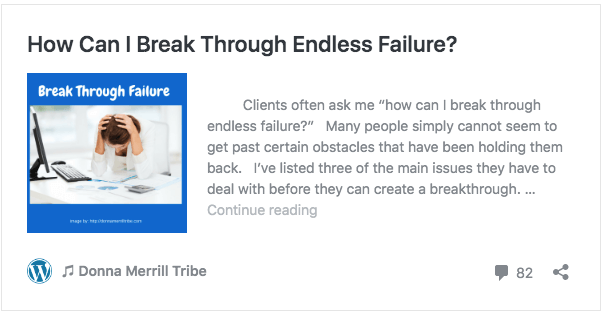 They give you two opportunities.
First, you can re-work and re-submit your rejected guest post submission.
Second, you can move on to the next e-commerce blog on your list of prospects.
Either way, determine to keep moving forward at all times.
By adopting this attitude, you can improve the chances of getting your guest post pitches accepted.
How to write a guest post for e-commerce stores
Once you've landed an e-commerce guest post, it's time to roll up your sleeves and get it written.
Now, you may have already written your guest post in advance in order to pitch it in final form.
But usually you would only pitch an outline with maybe a few paragraphs to show your style of writing.
Either way, once you land your gig, you'll have to write the post or drastically revise the draft you submitted.
So let's talk about how to go about writing it well enough make the editor happy.
Define the key CTA (call to action)
Just about every e-commerce guest post will have a main purpose behind it.
That's the call to action, or CTA.
You see, e-commerce blogs are driven by results.
That usually means a sale, or something else like an email sign-up.
So start the "writing" process by clarifying what the editor's chief goal is for your guest post.
Is it to sell a product or service?
Which product and which service?
Or is it to get people to sign up to an email list?
What is the landing page you need to link to?
A sales page or a squeeze page?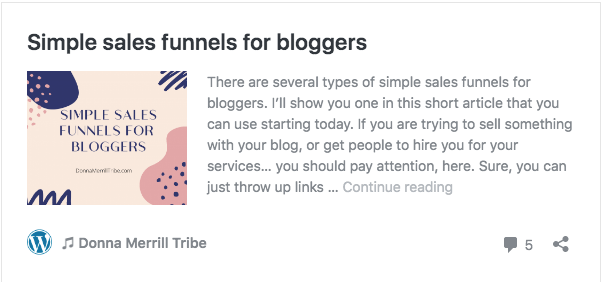 You really need to be clear on the goal behind your article, because the entire thing will be written and structured with that in mind.
Your editor has one main goal in mind.
And the most important thing you need to do is write a guest post aimed at helping achieve that goal.
Title your guest post
Start crafting your article by giving it a title.
That may sound like a simple matter, but it's probably the most important one of all.
The title should reflect the call-to-action.
For instance, if the goal of your article is to get people to buy a specific sectional sofa, your title should be something about choosing a sofa to purchase
Something like "The top 10 sectional sofas" works well.
That's because it appeals directly to people who are probably ready to buy a sectional sofa.
Why else would they read an article like that?
So the very title has an excellent chance of making perfect sense to the right target audience for sectional sofas.
And that title will be the basis for the entire structure of your article.
How to structure your e-commerce guest post
Once you have a title, you can use it to build an outline that will help you deliver the content you promised in your title.
So, if your title is "The top 10 sectional sofas," you need to do research on just what those sofas are.
In that way, the title you choose will challenge you to write content that will fulfill the promise of revealing the 10 best sectional sofas.
And in addition, it will satisfy the editors that your guest post is the perfect fit for achieving their goal.
Selecting the "top 10" title for sofas is a great topic because it gives you the opportunity to show people HOW to go about evaluating sofas, and then reveals WHAT their best choice might be.
For example, you can tell them HOW with sub-topics like:
How to measure the space where you want to put your sofa
How to determine the best sofa style for your lifestyle
How to figure out what shape of sofa and sections works best for you
You could then develop WHAT their best choices are, such as:
Natuzzi Editions Sectional Sofa
Lovesac Sectional Sofa
Joybird Sectional Sofa
Write high quality content
Always focus on writing captivating and informative e-commerce guest posts.
Make sure to know who your target audience is, and then give them valuable information woven into interesting narrative and story format.
This will keep their attention while earning their trust.
Then integrate key elements like:
Quality keywords
Links to products and information relevant to your topic
Good images and possibly videos
Writing e-commerce guest posts
Guest posting is a great way to get exposure for your writing and blogging portfolio.
I've written this article to help improve your chances of getting your e-commerce guest post published.
Keep all these components in mind as you go about pitching and writing your articles.
Remember that e-commerce blogs are not like other types of blogs.
They are typically organized as a series of product reviews.
So try to make your article a good product review that informs, entertains and  interests your readers.
This is the essence of writing great e-commerce guest posts.
Now, I'd like to hear from you.
Have you ever written product reviews?
What do you think would be your biggest challenge in writing good e-commerce guest posts?
–Donna
PS: Please share this article on your favorite social sites!