In response to the many requests I get about what to write, I'm sharing these "35 Best Types Of Blog Posts To Get Free Traffic."
I started jotting down what I thought were the best types of blog posts, and then thought, why am I doing this when it's probably already been done.
Sure enough, a quickly search led me to a recent posting on the topic from perhaps the top authority on the subject, Neil Patel.
The 7 or 8 ideas I had come up with were all covered in this article, plus lots more… like almost 30 more 🙂
So I'm going to send you over to Neil in a moment, but first for a bit of context, here.
Get Free Traffic
Bloggers don't really care about writing the best blog posts, do they?
Well, of course they do.
They want to have a great blog, they want to create wonderful content for their lovely audience… but it goes deeper.
Bloggers, ultimately, want to get free traffic to their sites. 
One of the very best ways… perhaps THE best way… to do that is by giving their readers the best types of blog posts.
I mean, you could buy Facebook ads, right?
Or Youtube ads or media ads, solo ads, and so on and so forth.
Two problems with that:
You need an advertising budget
You have to know what you're doing.
Why Pay For Cold Traffic?
I've tried some paid ads.
They work, kinda… but not nearly as well as most people will tell you In My Humble Opinion, and given my not so terribly extensive knowledge of pay per click advertising.
Plus, I was pretty surprised to see how fast those "little test ads" can add up to quite a bit of money.
But the biggest problem, for me, is that the end result… the traffic I did get from running paid ads… was a lower quality of traffic.
In other words, because my paid ads did not give me a chance to build any kind of relationship with people BEFORE they ever got to see my offer, they came into my business funnel as essentially cold traffic.
That means, they weren't nearly as enthused to be on my email list, actually read my eBook or watch my video training… as the people who already knew me.
You see, when people already know you, they are "warm" and receptive to what you're doing, what you're offering, what you're selling, even what you're giving away.
But when they don't know you from Adam (or Eve)…
Well, you see where I'm at with this.
I don't need to be paying for traffic (number one), and I certainly don't need to be paying for icy cold traffic (number 2).
How To Get Free Traffic
Okay, I've gone full circle, here.
Back to getting traffic that is high quality, warm, receptive and even eager (not just in the sales copy hot button word sense, but truly eager).
In my experience, that means free traffic.
It's kind of funny that free traffic is better than paid since we always believe that "you get what you pay for."
But that's exactly how it plays out.
Now there is a trade off, of course.
Free traffic means that instead of spending money, you have to spend time.
For bloggers, that means spending time writing the very best types of blog posts imaginable.
The better the quality of your blog posts, the more traffic you'll get to them, but also, the warmer and more receptive they will be to eventually doing business with you in some way.
35 Best Types Of Blog Posts To Get Free Traffic | Neil Patel
So, here's what you came here to find today.


Click the image above to see the 35 Blogging Ideas from Neil Patel
You're going to find a great ideas for the types of blog posts that Neil guarantees to be popular, and that I guarantee will get you lots of free traffic.
Just to give you a quick sample, he talks about "Listicles" as one type of blog.
In case you don't know what a listicle is, here you go…

Neil gives you a great infographic in the article to make sure you know exactly how to go about creating this type of blog post.
Click to find the above infographic in Neil's "Top 35 Blogging Ideas" article on Quicksprout.
Anil Agarwal
So, here's kind of how my mind rolls when I'm doing this kind of research.
First, I see how cool the list is from Neil, and yeah… I have to share that with my readers.
But I like to dig a little deeper, too.
In the conversation thread following Neil's post, I noticed a comment from a guy I already know to be an excellent blogger, Anil Agarwal…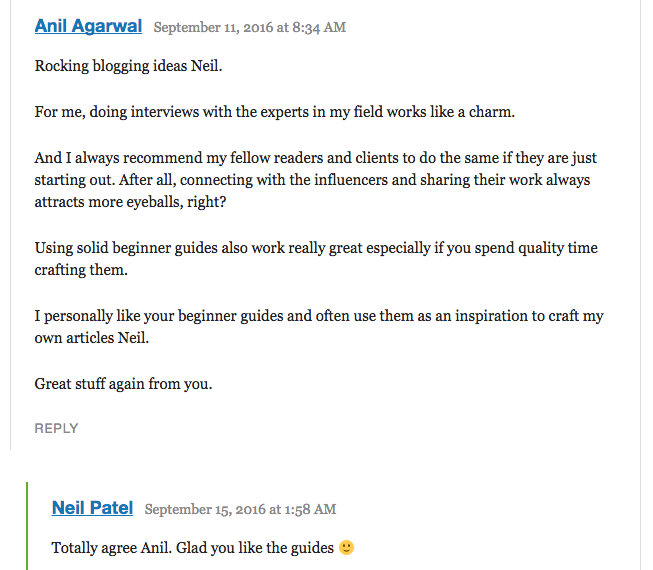 I've worked with Anil on some things and so I know he's a sharp guy.
So, I was not only interested to see what types of blog posts he found interesting (he mentions both interview and beginner guide posts), but I was particularly interested in going over to his blog to see how he mixes up different types of posts.
Here's some things from his blog I thought you'd find interesting.

Click the above image to go to a "list post" Anil published on his blog.
See more about Anil below…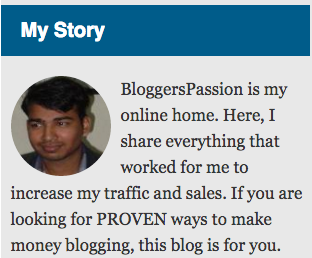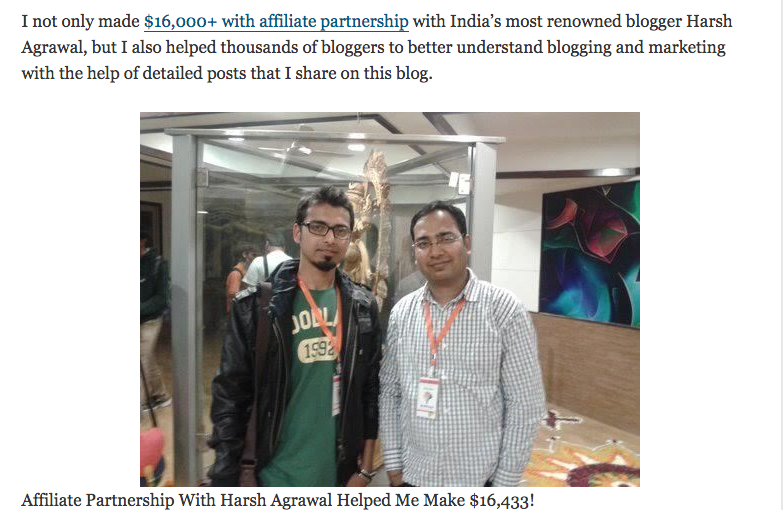 Sure enough, I found an incredible array of different types of blog posts.
So, I'd like you to go over to Anil's blog and see how many different types you can find (use Neil's "Top 35 Blogging Ideas" as your guide.
It kind of gives life to the whole subject because you can see a wide variety of blog types as you work your way around his Bloggers Passion site.
Harsh Agrawal
Digging a bit further, I found the above reference on Anil's blog, to work he's done with another great blogger and also a friend of mine, Harsh Agrawal.
So I jumped to Harsh's blog to see what he's got going on there in terms of the types of blog posts he writes.
Sure enough, I immediately found all types of blog posts, from list posts to case studies to giveaways to how-to's, and more.

Click the above image to visit Harsh's site… ShoutMeLoud.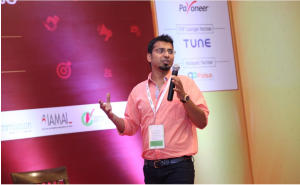 What a wonderful example of how to use so many different types of blog posts to keep things interesting while optimizing your effort to harness free traffic with your blog.
FYI: Harsh's masterful ShoutMeLoud won the 2016 Best Blog award hosted by InkSpell Solution.
35 Best Types Of Blog Posts To Get Free Traffic
So, I trust that you've found some really cool information here.
I hope, too, you've visited the 3 blogs I talked about because that's the best way to actually see how this looks in the real world, real time, and from some of the best bloggers in the business.

Pop Quiz:
What are your favorites among the 35 Best Types Of Blog Posts To Get Free Traffic that you found in Neil's article?
You can leave your answer in the comments section below, and then… be sure to share this article with all your friends on your social sites because they'll absolutely love you for it… and I will, too :))
-Donna