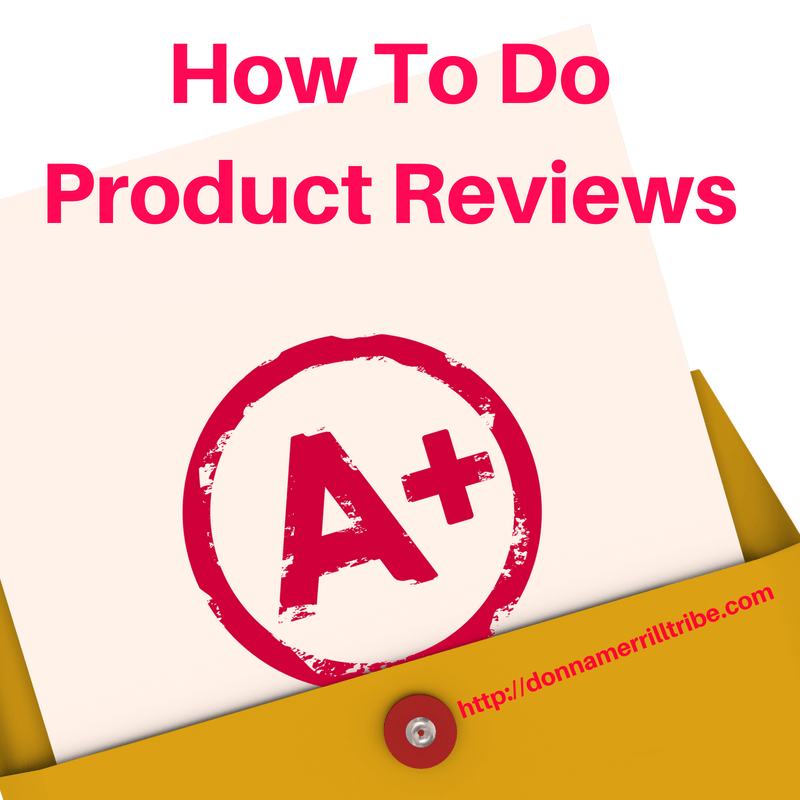 You need to know how to do product reviews on your blog if you want to earn affiliate commissions or paid sponsorships.
To earn commissions, you can review a product.
Then give people your affiliate link within the same blog post.
This gives them the opportunity to purchase a product you just reviewed, and you would earn a commission when they buy it from your link.
This is the easiest way to sell affiliate products on your blog.
You could also get revenue to your blog by writing sponsored posts.
This means that you write an article that is paid for by the company whose product you are reviewing.
In either case you will need to be writing product reviews on your blog.
How to Start a Product Review Blog
Some bloggers like to make their entire blog about reviewing products.
For instance, you might have a blog about exercise equipment.
In that case, all you want to do is different reviews about various pieces of exercise equipment.
The problem with writing these reviews is that you probably have not had a chance to actually see and use the equipment.
Exercise equipment can be pretty expensive so you're not going to have the opportunity to try them all out.
To start out as serious product review blog you need to start writing good content in the niche.
So in this example, you would write a lot of good content about exercise equipment.
It doesn't take long to then establish yourself as an exercise equipment authority blogger.
You can then approach different companies and ask them to give you a free sample product.
If it's something very expensive, you might ask them to let you know alternative ways that you might give it a try.
You can also base your reviews on other people's testimonials about the product.
But it's always best if you can talk about your own personal experience with it.
If you have trouble accessing your product contact the company that you want to review the item for.
Discuss ways that you might get to actually use it in order to write about it.
If you do a lot of good writing in the niche, they will be interested in people hearing about their product on your blog.
Digital Product Reviews
Of course, doing product reviews for digital products is far less complicated.
You don't need to actually get a product shipped to you in order to review it.
You can either buy the product or ask the product Creator to send you a review copy.
Let them know why you want it.
They will usually be more than happy to send you a copy of their digital software, course or product.
Service Reviews
You can also review services in addition to products.
So you might do a review of somebody's coaching program, for instance.
You would only do this if you already had an affiliate link for that service.
That's how you would earn your commission.
But here again, you're going to want to try this before you promote it.
Tell people how it worked out for you.
Remember, people always prefer reading reviews from people who have used the product or service that they're promoting.
Giving people a first-hand account of something will also drastically increase your rate of success.
People trust buying from you more when they know you already use or have tested the product.
What Makes a Good Product Review?
The first thing a good product review does is offer people something that they need.
So the first thing you have to do is choose carefully what products you are reviewing.
If your niche is exercise equipment, then you don't want to be writing blog posts about healthy cooking.
It could be the people using exercise equipment also are interested in healthy eating however.
However you are then limiting your potential for converting readers into customers.
That's because only a small percentage of people will be interested in both topics.
But if you stick to reviewing just exercise equipment, then most of your readers should be potential customers.
So what makes a good product review is finding a product or service that you know will be helpful to your audience.
That way you're almost certain that they will be interested in reading your review.
Not only that, but if they do purchase your product, you can be pretty sure that they will be happy with it.
After all, you already know that it is something that they really need since they are part of your target audience.
And because you did a good job of filtering out only great products to review, then it should be something that your customer will value greatly.
That will help you make even more sales from that customer in the future.
Blogger Product Review Opportunities
So where do you find products to review?
One of the first things, again, is to make sure that you're looking only for products that are appealing and relevant to people in your niche.
Then you need to find vendors who will give you an affiliate commission for selling those products.
Third Party Affiliate Programs
Third party affiliate programs are like agents.
They represent many different products and product Fender.
They basically get you and in touch with people selling products that you're interested in promoting. Paragraph
They usually charge you some kind of fee or for that service, usually in the form of a percentage of your sales.
You can usually find these agents by doing a Google search, for instance: "exercise equipment affiliate program."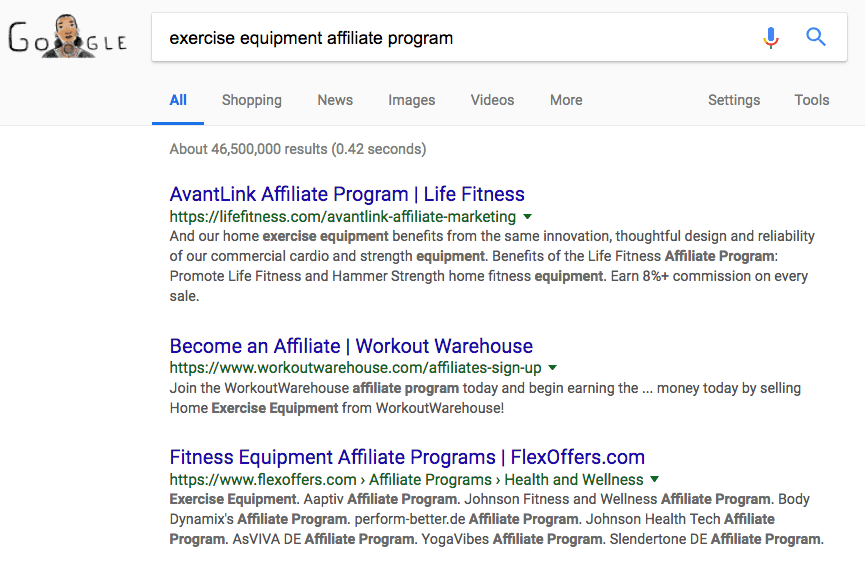 Pro Tip
You can also try looking at your competitors to see what agencies or affiliate programs they're using.
Then contact those agencies and see if you can set up your own affiliate account.
I've written previously about some of the top affiliate programs for bloggers.
The Biggest Affiliate Agent
The biggest affiliate agent in the world, of course, is Amazon.
Simply set up your seller's account and start selling their products.
Amazon already has the web store.
And they collect the money and ship the product.
You earn your commission for simply referring people to Amazon via your product review blog.
Direct Affiliate Programs
Another way to sell affiliate products is to contact the manufacturer directly.
I know of one blogger, for instance, who sells dog related products on her site.
She set up a direct affiliate account with Chewy.
Sponsored …
Build Your Email List …
So in return for her from promotion and referral, she earns commission directly from the company.
Not all companies have affiliate programs, though.
You have to contact them individually to see if they do.
Again, the shortcut to this process is to simply look at what your competitors are selling.
This should give you some idea of their particular company affiliations.
Then, just contact the same company to set up a seller account yourself.
Review Free Products
When you do product reviews on your blog, you may be tempted to look only for big commissions up front.
But you can often make more money by offering free trials for services, or even free products.
Because many of those free offers are entry points to a deeper sales funnel.
So, for instance, if you did a great review for SEMrush, a software based service, you might suggest that your readers simply sign up for a free trial.
Let them know they don't have to buy anything, just give it a try to see how they like it.
A percentage of people who sign up for the free trial will end up paying for the service.
You will earn your commission when they do.
In the same way, you might offer a free training course of some sort.
The person getting that course may end up buying other related products or services that the vendor offers inside their sales funnel.
If you are an affiliate of all the products in that funnel, you could earn multiple commissions for having simply given something away for free!
Not a bad deal, I'd say.
How to do Product Reviews on Your Blog
Now that you're all excited about doing great product reviews on your blog come across the issue of how to do them.
I don't do a lot of product reviews on my blog.
But I work with people who do.
The formula I teach them is very simple.
It basically shows you how bloggers earn affiliate commissions.
Sell Benefits, Not Products
Start by listing the most compelling benefits to buying the product.
Remember… Always Lead With Benefits.
People don't care about the features.
So for instance, if I were reviewing a piece of exercise equipment I would want to tell people how they're going to get in better shape or lose weight or whatever they might expect to get from using that equipment.
Those are the benefits.
Don't Get Into Features
As far as what the equipment is made of, how it's screwed together and boxed and packaged… these are all features.
The size, the shape the color.
Those are all features.
But those are not the things that will sell the item.
If people want that information, tell them it will be detailed on the sales page.
My job as a blogger is simply to let my readers know the great benefits of the product.
Product Review Demos
So after I list and describe the benefits, then I like to give a little demo.
Show people exactly how it works and why it's so great.
You can do that with a video and with images.
A great technique is to include a great story that demonstrates how this product worked for you.
People love stories.
But they also love video demonstrations, so don't overlook that.
So, now it's your turn.
I'd love to see your comments below, and have you share this article on your social sites.
Are you currently doing product reviews on your blog?
Are you planning to?
And has this article given you a better idea of how to do product reviews on your blog?
-Donna