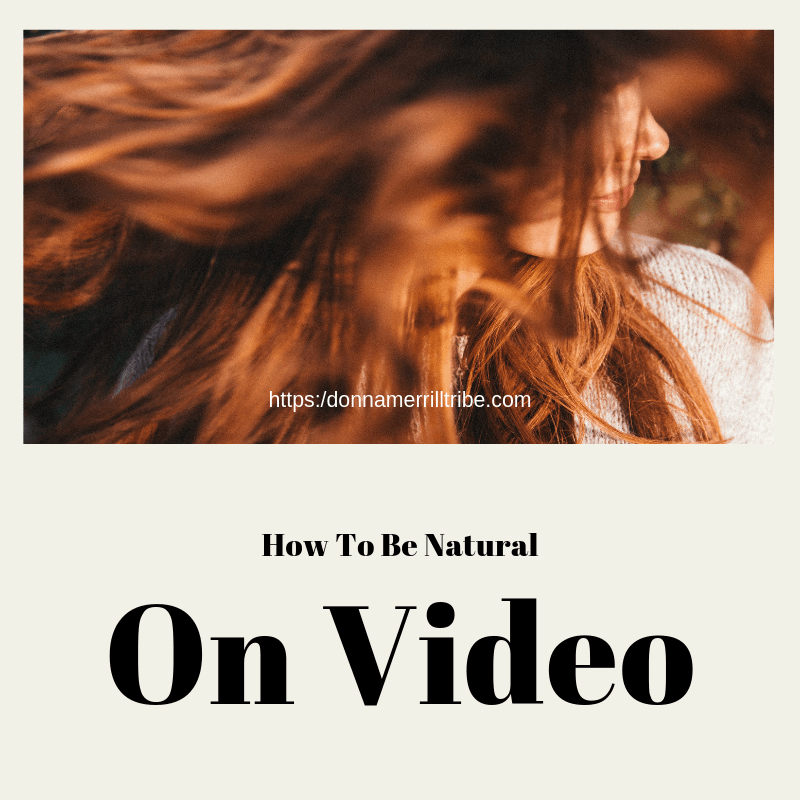 Learning how to be natural on video can vastly improve your blogging.
I've outlined many reasons why video is so important for bloggers.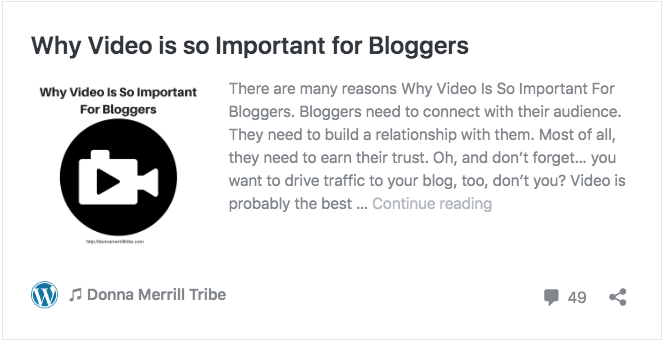 When you review them, you will see why you really need to get over the jitters about facing the camera.
It can really be the difference between you being just another blogger, or becoming a leader and authority in your niche.
But I understand, it's easier said than done, right?
It's especially awkward to try to be natural on video when all you can think about is what you look and sound like.
The good news is that it's not nearly as big a hurdle to clear as you might think it is.
So let's look at what it takes to be natural on video.
How to be natural on video
Here's the first thing you need to know about being natural on video.
You won't be.
I'm still not.
And I've probably done well over a thousand of them.
In fact, even trained actors struggle to be natural every time they get in front of the camera.
Now, it may be true that some people just never feel nervous leading up to a camera shoot.
But I've never met anyone who didn't.
How do you look?
Everybody worries about how they look.
I know you want your hair to be just right.
What about your clothes?
What color should you wear?
Something that makes you look like a business person, or the next door neighbor?
So, here's the thing about looking natural on video.
You don't want to look like you have a team of makeup artists and costume designers.
You're supposed to be looking natural, right?
So stop worrying so much about fine-tuning your look.
Just use some basic, common sense guidelines like you would if you were going to meet a friend for coffee.
You'd probably wear something that accentuates your best features.
So you look good, but not like a model.
You don't need to be a model… people only feel guarded when confronted with a model.
Just be a friend, a girl or guy next door, know what I mean?
Acting natural
Let's face it.
No matter how natural you want to seem, there is always some amount of "acting" when you are facing a camera.
So the first thing to do, is forget about the camera.
I know you can't really do that, but the trick is… do it so often that you just don't think about it that much.
Just get in front of the camera and get started today.
This is why I love things like a "video challenge."
Of course, you can also just practice in front of the mirror.
Practice is the best way to start getting comfortable.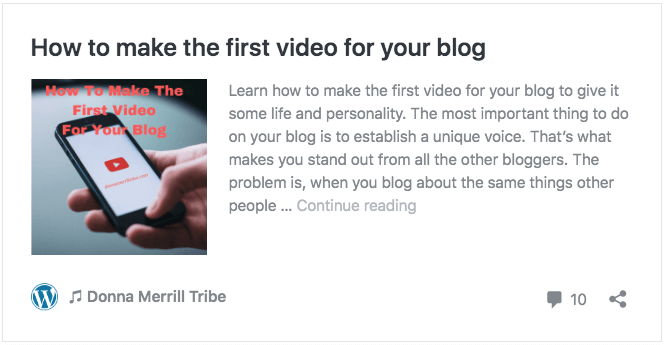 So if you practice in front of your mirror, that's fine.
But at some time you need to get in front of the camera.
So try doing a "video challenge" where you commit to doing something like one video a day for 30 or 60 days.
By the time you've done that, you will be acting pretty natural when facing the camera.
Just be yourself
The best thing to do to be natural on video is to "be yourself."
That means, you should do the things that you would normally do.
For instance, when you talk to a friend, you probably use your hands in a specific way to communicate.
Or you might give a certain look or laugh, or talk fast, or slow, or whatever it is that is uniquely you.
Make sure to do those same things when you are on video.
Use your hands for expression, like you always do.
Talk like you are facing your friend, not a camera lens.
Take natural breaks in your speech… don't just keep talking non-stop.
Make mistakes, correct yourself, keep going – that's natural in conversation, but people try to avoid it in "presentations."
Stick to your normal cadence of speech, body posture, and anything else that defines you.
Don't think of your video as a presentation.
Think of it as a conversation with a friend.
So, relax, and just be yourself.
Don't ramble
People often think they should just get in front of the camera and start rambling on and on about something.
They feel like as long as they keep talking, they're looking "natural."
But think of it.
You don't usually talk that way, do you?
If a friend asks "how did you like the movie?"… you probably have a little outline in your mind.
"Well, I like it because of these 2 things.  But this other thing annoyed me."
So, to be natural on video, I suggest you follow an outline, cheatsheet or a list of "talking points."
To keep your thoughts flowing naturally, you could use slides with Keynote or Powerpoint.
That keeps you organized instead of randomly talking without clear direction.
Now, you don't have to do a "presentation" with your notes or slides.
Just use them to look at while you talk "to the camera."
Nobody needs to see your cheat sheets or slides.
But when they're on your computer screen, you can see them or even read them, and it looks like you're looking at the camera.
That's because the camera is right on your computer, so as you look at your notes, it looks like you're just looking into the camera.
Of course, it takes a bit of practice to have your eyes flow easily back and forth between your notes, and the actual camera.
But that's where practice comes in!
Alternatives to presentation slides can be just simple word documents that you can even set up like slides, one document after another.
I think the simplest thing is to just have your notes on a Google doc.
Scroll as you speak.
What could look more natural?
Practice Runs
Dry "runs" or video "takes" are essential.
You won't look natural on video until you get used to being front of the camera.
There are many ways to use video on your blog, but they all require practice.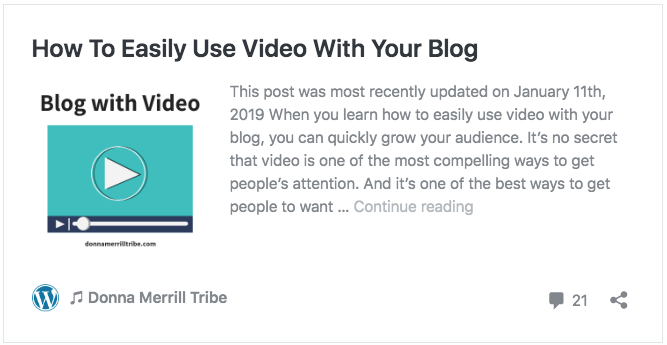 Do many throw away "runs" or "takes."
I talked about doing a video challenge.
This is the perfect time to put that strategy into motion.
When you write a great novel, your trash-can should be filled with crumpled up papers.
Same with video.
Don't try to be perfect when you practice.
Try to be natural.
Create many "discards" or crumpled up papers for your "trash-can."
Sure, they're just throw-aways.
But review them carefully to learn subtle little things in your speech, mannerisms or look that will help you improve steadily with each practice run.
You are live!
When you first push that "Live" button, you will be nervous.
You will feel anything but natural.
So sure, start off with just some rambling about anything.
Talk about the weather, your shoes, a movie you saw.
It doesn't matter.
You don't want to ramble when you do your real videos, but when you're getting started, it can help you just get used to being in front of the camera.
Remember, these are just practice runs that will help you start feeling natural on video.
Once you get the idea, and start settling into a look and feel that is "you"… start doing better videos.
Grab your notes and start sharing topics and information that will be interesting and valuable to your blog visitors.
Now you're putting video to good use on your blog.
Have fun.
Be conversational.
Just be natural!
How to be natural on video
I always have to say this, too…
Facebook Live helps you to be natural on video.
That's because it is live video instead of recorded.
Now, you might think it's more difficult to go live on Facebook because you can't redo it.
With a recorded video, you can keep re-shooting until you get it "right."
But with Facebook Live, the video shoot is immediate, so you get used to talking more conversationally on camera.
That's a great, and very fast way to learn to be natural on video.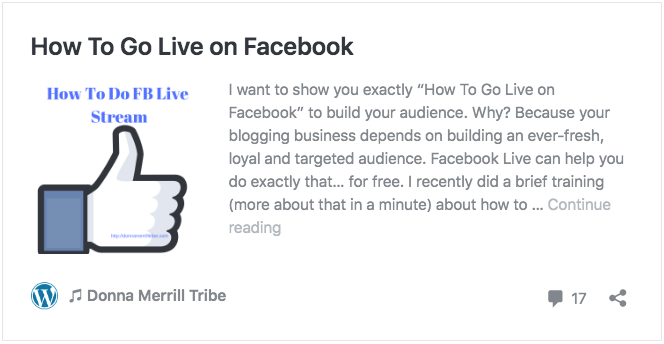 Do you get the trembles just thinking of going live on video?
Are you camera shy?
Well, don't let it hurt your blogging efforts.
Now that you know "how to be natural on video," I hope you're ready to put it into practice.
I'd love to hear your thoughts in the comments below.
-Donna
PS: I'd also love to have you share this article on your social sites.
Thanks!