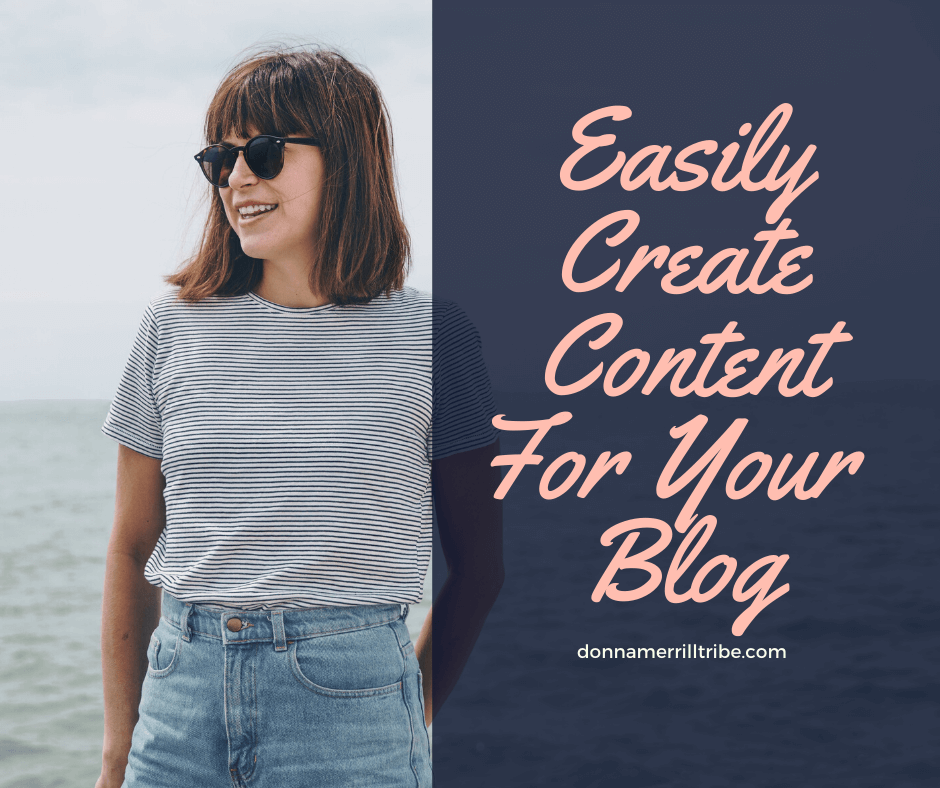 You can easily create content without driving yourself crazy.
Worried about how to write those long form blog posts?
Is it taking far too long to get all the graphics and cross-references together?
Sure, you know how to write great, original content.
But do you really have the time for it?
And do you have the energy to create that kind of high-quality content consistently?
Ideally, you'll be creating great, long-form content that answers all the questions that your audience has on a particular topic.
But… it's going to take a long time.
It's going to take a lot of energy.
And by that I mean a lot of your creative energy.
So let me help you out.
Let me show a rapid-fire method to easily create content for your blog.
The exhausting way to create content
Okay, so here's the exhausting way to create content.
This is what most bloggers do.
You find a topic that will be interesting to your audience.
First you outline it.
Then you research your outline topics.
Find what other people are saying about it and bring their ideas into the conversation.
Now, you develop your own ideas and give the topic your personal twist.
So you see, it's kind of like writing a book.
You come up with the idea.
Then do your research.
Document everything you do.
Add Images.
Give it a title.
And then sit down to write your article.
Now, this is where all the creativity comes in.
You know the facts.
They're not hard to find.
And they're no mystery.
The "facts" are all over the place… blogs, videos, social posts.
They are common, public information.
But now you have to put it all together in your own words and with your own interpretation.
And you have to make it interesting and exhaustive enough that it will compel people to read it.
Content marketing
If you do a good job, your readers will even share it with others.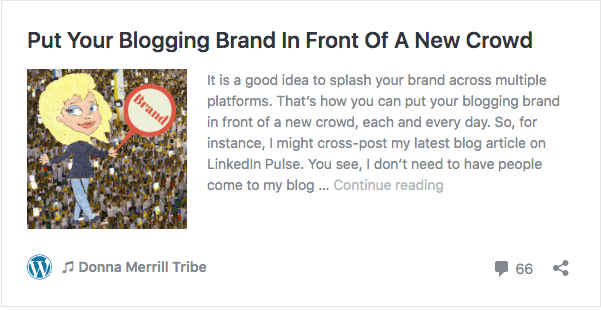 That's the whole idea behind "content marketing."
It's a powerful way to get your message out.
And it builds your brand.
At the same time, it builds an audience for your blog.
And if your blog is well monetized, then you will actually be making money using this content marketing strategy.
Creativity takes a lot of energy
The problem should be obvious, though.
It is not easy to do all that creative work.
And it's certainly not easy when you're trying to come up with three and four thousand word articles.
Moreover, it's downright exhausting when you want to try to do it on a regular basis.
I'm not even talking about doing this every day.
How about trying to do that every week?
Every single week you must come up with great, compelling ideas.
And you must develop them fully to make them attractive.
Not easy, my friend.
That's because it's very difficult to maintain this high level of creative energy on a consistent, long-term basis.
The right way to use your creativity
Now the right way to use your creativity is not to simply keep creating a lot of content.
You want, instead, to use that creative energy for something that will really make a difference in your business.
And that almost always means marketing.
You can have all the great content in the world but if you're not marketing it well, then it's not going to help your business.
Nobody's going to know what you're doing.
Whether your content is good or substandard makes little difference.
So where are you putting your energy?
Well, if you're like most of my blogging students, you're putting it all into creating content.
But that's the wrong way to be doing this business.
The right way is to develop a sound marketing strategy, then put all your creative energies into that.
What is your current method of creating content?
Pretend you have a hundred pieces of great content already written for you.
What will you do with it to build your business?
That's a question that very few bloggers ever stopped to ask themselves.
They just keep creating content.
Then they do a mediocre job of marketing it.
And after a quick little marketing moment, they get right back to creating more new content.
This cycle goes on and on.
And they get nowhere because their creative energy is misplaced.
If that sounds like you, then it's time to put your creativity to work for you instead of against you.
Publish content, don't create it
Gary Vaynerchuk has famously suggested to "document, don't create."
Now, this is one of the most powerful concepts for bloggers to understand.
What Gary means by this is that you don't have to keep creating new content.
It's already out there.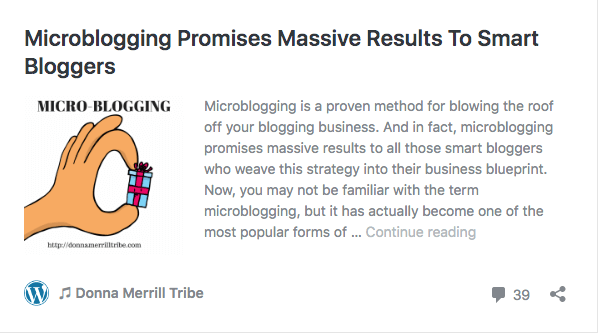 Remember what I said earlier.
Pretend you have a hundred pieces of content already written for you.
Well actually, you do.
But not only hundreds.
You have thousands and thousands of pieces of content already written for you.
But they're not written by you.
You don't have to put your creative hat on every day, and pull a great piece of content together.
All you have to do is locate great, existing content that your audience wants to see.
But it doesn't matter who wrote it.
All that matters is that your audience will benefit from it.
If you have content that will help your audience, then put your creative energy together to publish your own multiple versions of it.
Document Content
So what do I mean when I tell you to "publish content?"
How can you publish content without first creating it?
First, you find content that somebody else has already created.
Next, you summarize what that content is about.
Then you find a way to publish it in a different format.
Or better yet, publish it in multiple and various formats.
Like a video, a slideshow, an infographic, a Facebook Live presentation, a tweet… etc.
You can even write your own blog post, not from your "blank-page" creativity, but as a commentary on the original content… what I call your source content.
A case in point
So maybe somebody writes a great article about how to do make an online scrapbook.
Well, this may or may not be something that you know much about.
What you do know, though, is that it's something that your audience wants to know (in this example).
So now you're set to publish the key concepts of that article.
Maybe do a cool infographic summarizing it, for instance.
But how will you market that infographic?
Well, there are many ways, and here's the point.
This is when you should start using your creativity.
Forget about writing your own article.
Find somebody else's great, detailed and lengthy article that took them forever to create.
That's your starting point.
The hard part is done.
Now, muster all your creative juices into marketing ideas that you extract from the source article.
One single article could end up getting published in many different formats.
Rapid-fire method to easily create content
So, here's the thing.
You are going to create content.
But not from scratch.
You're going to create pieces of content from somebody else's larger and original content.
So really, all you are doing is publishing pieces of that content in different formats.
It can even give you an excellent resource for multiple blog posts.
This does not take the creative energy that's required to put together the original article.
So you can do this much faster and much more easily by simply publishing those tiny bits of content in different formats, and across multiple posts.

Do you struggle with creating content for your blog?
Does this method of document and publish help you to more easily create content?
Let me know in the comments section below.
Or tell me about other methods you've used to more easily create content for your blog.
–Donna
PS: Kindly share this article on your favorite social sites, too 🙂