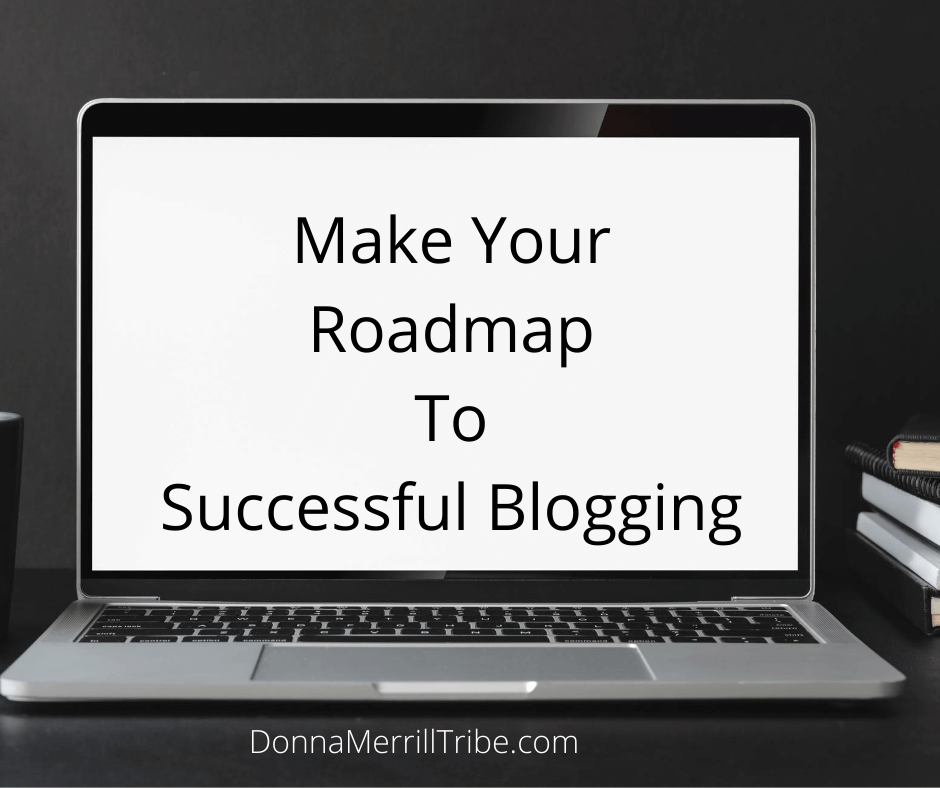 To make your roadmap to successful blogging, you need to know where you're heading.
Just think if you jumped in your car to start a road trip.
If you didn't have any idea where to head, then you could end up just about anywhere.
Everything would be left up to chance.
The same thing with blogging.
If you have no idea where you're going, then you have no idea what your results will be.
And you'd be surprised how many bloggers I've worked with who do exactly that.
But if you want to get on the road to successful blogging, then you do need to make a road map to follow.
You have to know what your destination is.
Start from where you are 
Any road trip always begins with where you are.
If you jump in your car then you probably know where you are.
But not so with blogging.
If you're new to blogging, you probably have hardly any idea what you want to do.
You don't know what your niche, who your audience will be or how to get your message out to them.
Even if you have been blogging for a long time, you may still not be getting the results you want.
So you need to get your blogging on a more successful path.
To do that you have to know where you are.
What's working with your blog as it is?
And what is failing?
Define your goals for the next year
Once you figured out where you are at now, then you're going to want to know where you are heading.
So start with a specified period of time.
Maybe 3 months or 6 months.
I always recommend working a year out.
No matter where you're at today, where would you like to take your blog over the next year?
Write those goals down.
Be sure they are crystal clear and not vague or murky. 
Say you have a friend in Dallas, Texas, for instance.
You want to go visit her, so you want the exact street address, right?
You don't just want to say "I'm heading to Texas."
Or even that "I'm heading to Dallas, Texas."
You want to have the exact street address, and even right down to the apartment number.
That will give you the best chance of ending up where you want to be.
Develop a clear blogging format
Whether you are just starting a new blog, or you have an existing one… take some time to make sure that your whole blogging approach is very clear.
In other words, it must be perfectly clear to people visiting your blog what your blog is all about.
Categories
Develop categories according to the topics you will be blogging about.
When people see the categories on your blog, they will know what to expect.
They will know what major topics you'll be developing content for.
That will tip them off as to whether or not they're interested in following your blog.
Having clear categories will also help you in developing content that it is highly relevant to your audience.
Calls To Action
Make sure your blog is giving people clear calls to action.
Incentivize them to subscribe to your email list.
Tell them if you want them to join your business.
Give them links and banners to things that you want them to purchase.
Let them know exactly how to hire you for your services.
Calls to action will further define your blogging mission.
It will help people know why you blog and what kind of audience you blog for.
In that way, it becomes a key part of your roadmap to successful blogging.
Content
Develop your actual blog content according to the categories that you have defined, and the calls to action that you want your visitors to take. 
So for instance if you have a category on graphic design, and you want people to hire you to do their graphic design, then you will want to develop a substantial amount of blog content on the topic of graphic design.
The more different ways you develop content showing people how to use graphic design in their business, the wider and larger your audience will become. 
Have a compelling email strategy
No roadmap to successful blogging should be without a compelling email strategy.
An email list is key to a successful blog.
It helps you attract the right audience.
And it gives you a means of connecting with those people on a continual basis.
You can let them know when you write a new blog post.
Or when you have a product or service to pitch to them.
But if they don't get on your email list to begin with, how can you inform them as to what new content you are writing?
Or what calls to action you want them to take?
When someone visits your blog one time to read an interesting article that you've written, they probably will never return again. 
Unless you have captured them onto your email list, that is.
Then the chances of them continuing to follow you on a regular basis is much, much higher. 
Opt-in offer
Your roadmap should include a great opt-in offer.
What free ebook, cheat sheet, or resources file will make people want to join your email list?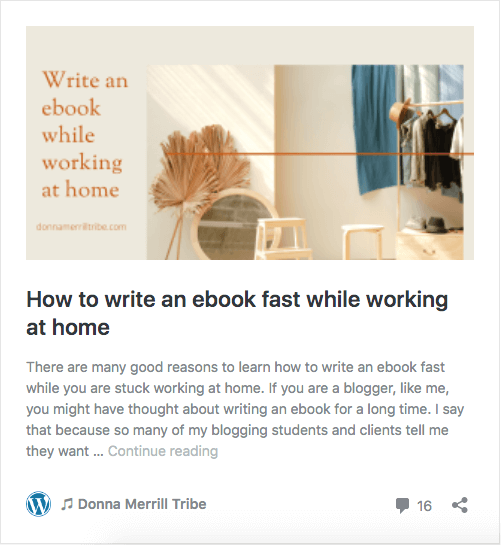 When you're plotting your roadmap to blogging success, this needs to be a serious consideration.
Then… get down to the business of creating that offer.
Landing page
You need to have a landing page to pitch your opt-in offer.
This is usually just a simple, single web page.
It has a headline that gets people's attention.
Something like "How to make great Facebook images."
Then it tells them how they can get your ebook or cheat sheet showing them exactly how to make great Facebook images, for free.
All they have to do is subscribe to your email list.
There should be a place for them to sign up right on your landing page.
That's all a landing page is.
But without it, you can't build your email list.
Follow up series
Strangely enough, many bloggers work really hard to build their email list, only to totally mismanage it.
There are many ways to make sure your email list is truly an asset to your roadmap to successful blogging.
But this article is not really about email marketing, so I won't get sidetracked with all that.
Suffice it to say, you need to have a good follow up series for people who subscribe to your email list.
Build a good sequence of at least 20 to 30 emails that people will get over a period of time.
In addition, start writing a new email at least twice a week.
This way, your email list really will help you build a successful blogging business.
Make your roadmap to successful blogging
These are the key, essential ingredients to successful blogging.
There are many other things you can and should do to build your business.

Leave me a comment below.
Let me know if you have other suggestions.
Or if you've done the things I've recommended here.
How would you rate this brief roadmap to successful blogging?
-Donna
PS: Please share this article on your favorite social sites 🙂