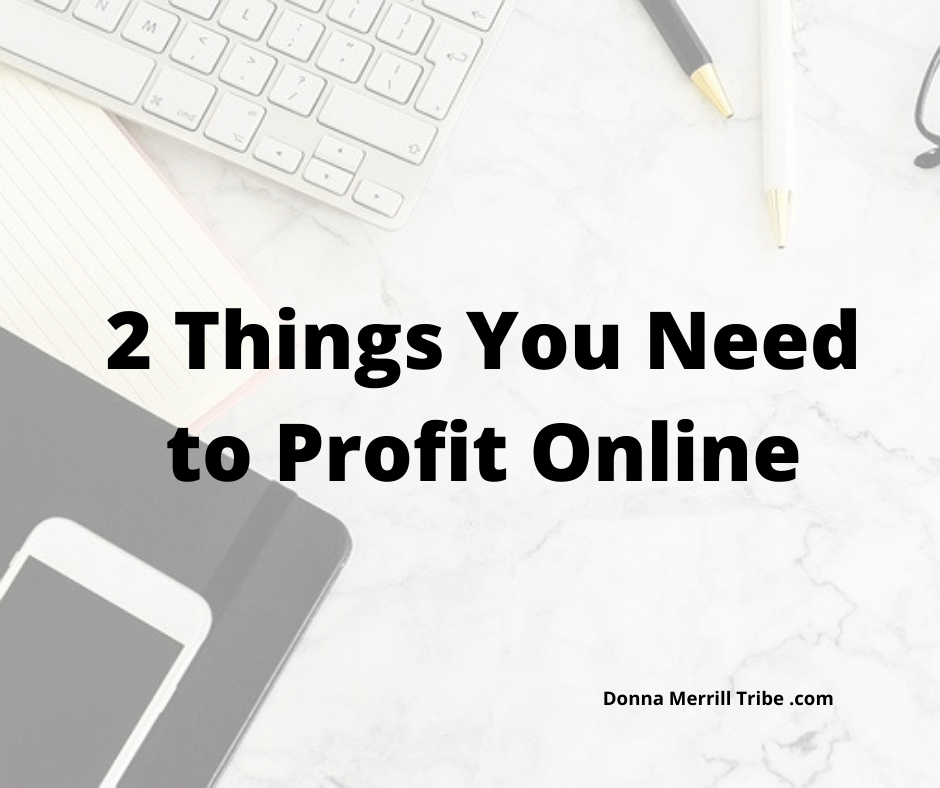 There are just 2 specific things you need to profit online.
I'll show you exactly what they are in this article.
But here's my spoiler alert.
You don't need incredible luck.
Nor is it required that you master mind-boggling technical skills.
And you don't even have to spend a lot of money.
A little bit, of course.
But nothing compared to the investment required for most business setups.
So what does it take?
You need ONE product to sell
When you need to profit online (by the way, not everyone does), then one of the things you must have is something to sell.
It doesn't matter if that product or service is yours, or if you are selling it as an affiliate of a third party.
You will want to make sure it has these qualities.
Relevant to your crowd
It must be something your audience and readers will find valuable.
If you blog about fashion, there's little point in promoting cookbooks.
Just make sure any product you sell will improve the lives of your readers.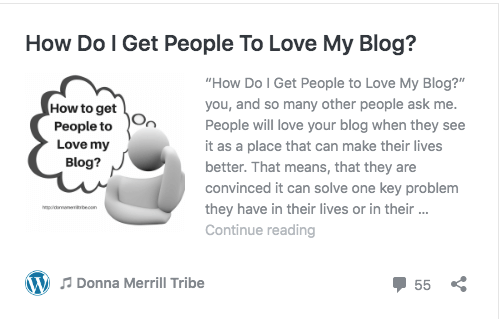 And it has little relevancy to them, it's not going to improve their lives much.
Good quality
The product needs to be done professionally.
Review it carefully to be sure that it can really help your readers get good results.
Familiarity
It's always important to be thoroughly familiar with any product you sell.
Don't just sell it because the commission is good, or it looks like it "should" be good.
The best way to be sure, is to have first-hand experience with it.
It's a good rule of thumb to only sell products you've bought and used yourself.
High conversion rate
Look into the sales history of a product you want to sell.
Has it converted well in the past?
That will be a predictor of how successful you might be in trying to sell it to your readers.
Good sales page
I've seen lots of great products that have crummy sales pages.
People won't buy a product because it's a great product.
That's because they won't ever know it's value unless they buy it first.
But they will only buy it if the sales page does a great job of selling it.
That mean that the sales page must make the product look valuable.
Remember, it's not your job to sell a product.
It's the job of the sales page.
Make sure it's a good one, or you're probably in for disappointment.
Sales funnel
It's not absolutely necessary to have a good sales funnel in place.
But it you do, then one little sale can lead to multiple purchases from the same buyer.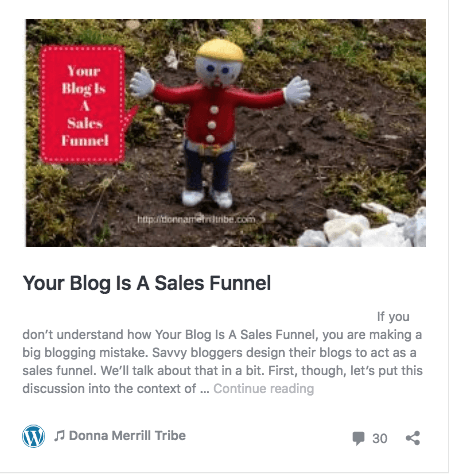 So it's a good idea to learn how to put together a sales funnel, and connect it to your sales page.
Recurring income
It's also not necessary to sell a product or service that will give you recurring income.
But it will really help your business model if you start building a monthly cash flow, whether or not you make any NEW sales.
So when you're trying to decide which products to promote, try to include some that will give you a monthly residual income, not just a one-off commission.
Connected to your sales funnel
Sell products that tie in to other things you will want to promote.
If you are selling your SEO training course, for instance, try to also offer your buyers an SEO software.
That way, when people buy your SEO course, there's an excellent chance that they'll be interested in buying the software to help them even further.
Start with ONE product
You need something to sell to earn commissions and profit.
But you don't need a whole closet full of things to sell.
When you need to profit online, you want to start out by just selling ONE product.
That's all.
Figure out the best way to do it.
You can always add more products later.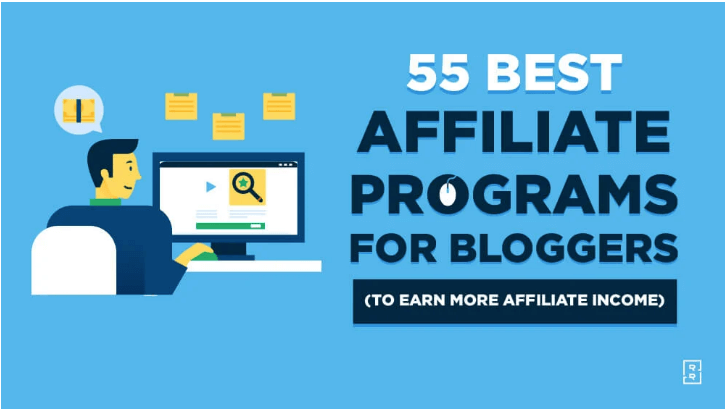 In the above article, Ryan Robinson tells you about some of the
Best Affiliate Programs for Bloggers you could choose from to get started.
And you should.
But to get things rolling, and learn how to do it… just focus on ONE product as if it's the only thing you'll ever promote.
It's not.
But that kind of thinking will help you stay focused on your big goal of building a profitable online business.
ONE landing page to capture the sale
Once you have decided on ONE product to sell, the next thing you will need to profit online is ONE landing page to sell it.
More specifically, the landing page you need is a sales page.
That's the web page you will link to when you want somebody to buy something.
So, if you tell people "this is the best cookbook in the world," then you can hyperlink "best cookbook" to your sales page.
When people click the link, they'll get all the details about the cookbook.
And, of course, they can purchase it right from that same page.
That's how you get paid.
Now, if you're selling an affiliate product, you'll earn a commission, or percentage of that sale.
But if it's your own product or service, you'll earn 100% profit, minus whatever your payment service (Paypal, Stripe etc.) charges for the transaction.
Now, if it's an affiliate product, the sales page is already done for you.
But you want to look at it carefully to make sure it will convert people into buyers.
If you're creating your own sales page for your own product or service, you also need to make sure it will entice people to buy.
Here is what a good sales page needs.
Strong headline
The headline should make it clear exactly how people will benefit from buying the product.
So, if the product is the "best cookbook in the world," you do not want to see those words in the headline.
People don't get a clear benefit from buying the "best."
It's too vague a concept.
But if the headline says something like "prepare gourmet meals in under an hour," then more people would see that as a benefit.
They can buy a cookbook that will show them "how to cook a gourmet meal."
They'll even learn how to do it "in under an hour."
Now, those are benefits that could appeal to them.
And they are benefits that will appeal far more than a vague promise that this is "the best cookbook."
Bullet list of benefits
I can't overemphasize the importance of benefits.
Most people start listing the features of a product, but that will probably not get you many sales.
People don't buy something because of what it is.
They buy it because of how they can benefit from buying it.
So list all the benefits you can, and briefly describe each of them.
Bonuses
People love to make purchases when they are promised a bonus, or bonus package.
Bonuses are especially attractive when they help your prospect get results with the main purchase.
So, if your main product is "the worlds best cookbook," then a software to collect and arrange recipes would probably be an attractive bonus to go along with it.
Keep in mind that many people will buy your main product just to get the bonuses you offer.
So make sure they are valuable, and professionally done.
And make sure your sales page does a good job of featuring your bonuses.
Testimonials
A lot of people won't buy anything until they see how other people liked it.
So whenever you sell a product, ask buyers for an honest testimonial about how they liked, or disliked it.
If you don't think this is a big deal, just look at any Amazon product listing.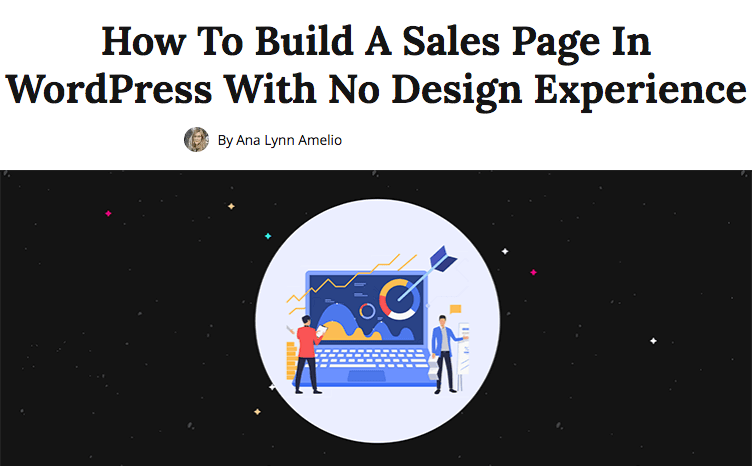 You can learn How To Build A Sales Page In WordPress With No Design Experience
from Ana Lynn Amelio at Blogging Wizard.
It usually has a long, long list of buyers' comments on the product.
And that's often the very first thing prospective buyers check out to see if the product is any good.
After you gather the testimonials, give them a prominent place on your sales page.
Guarantee
It's pretty much expected that any online purchase comes with a money back guarantee.
Don't assume that people understand this.
If they don't SEE your iron clad guarantee spelled out in black and white on your sales page, they are very likely to click away from your offer.
So make your guarantee clear, easy to find and unconditional.
It's best to position it right next to the "Buy Now" button on your sales page.
Q&A
It's not necessary to have a Q&A or FAQ section on your sales page.
But it really helps.
It gives you an opportunity to anticipate and overcome any objections people might have.
For your "cookbook" offer, for instance, a common question might be "do I have to buy unusual items to put together the recipes in your cookbook."
You might answer, "No, all my recipes use ingredients commonly found in your kitchen."
Just anticipate the objections or uncertainties that your potential buyers may have.
Then address those concerns in the Q&A or FAQ section of your sales page.
2 things you need to profit online
So these are the essential 2 things you need to profit online.
Just ONE product to sell, and ONE sales page for your landing page so people can buy it.
That's it!
Don't complicate things needlessly.
Find something to sell, put it on a sales page and you're ready to go.

What do you think?
Let me know.
Leave me a comment below.
Did you think this was going to be much harder?
Were you concerned it was too technologically advanced for you?
Were you surprised to learn there are really only 2 things you need to profit online?
-Donna
PS: Before you go, please share this article on your favorite social media sites.