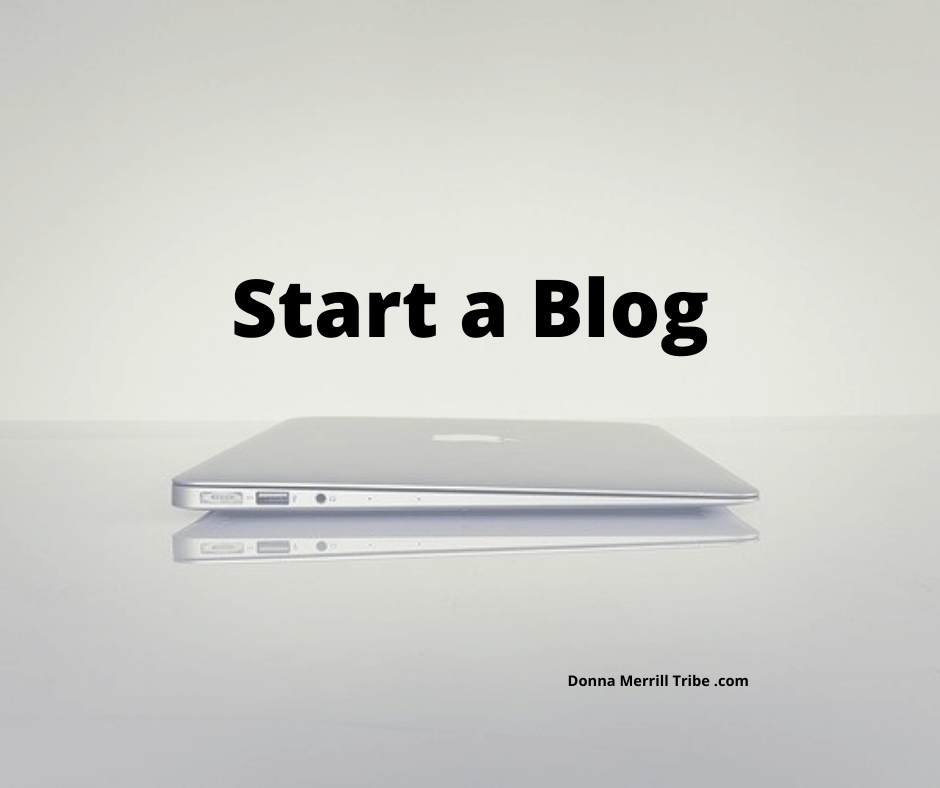 To start a blog in 2022, you need to consider a few things.
First of all, why should you start a blog?
Is it a good idea to start your blog at this time?
Do you already have a blog?
If so, should you start another one?
Are you new to blogging?
If so, are you too far behind the competition to start now?
I'll answer these questions.
This should give you a pretty good idea of how to go forward with starting or not starting a blog now.
Are you a new blogger?
If you're a brand new blogger, this is an excellent time to get started.
One of the common concerns I hear from people considering blogging is that they'll be too far behind the competition.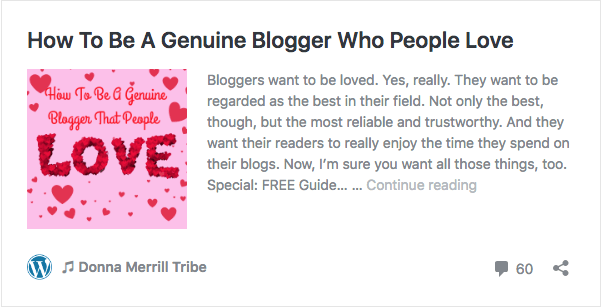 After all, the argument goes, people have been blogging for decades now, so they'll get all the rankings and recognition.
There's just no room for somebody new to get started.
Don't make excuses to avoid taking action
One of the oldest excuses in the world is that "it's too late for me to get started."
If you were looking to buy a house in 1967 would you turn away from a $20,000 4 bedroom house in a great neighborhood because you knew the previous owner bought the same property 5 years earlier for $8,000?
Probably that same house would be worth $300,000 in 1990, and 1.5 million today.
So, was your caution a good idea?
Sounds like it.
After all, you weren't going to let the other guy make a $12,000 profit.
Not on your dime, anyway.
You see, it's always easy to explain away taking action.
Don't confuse careful consideration with procrastinating
But almost always, that rationalization is really nothing more than procrastination.
Sure, there's lots of successful bloggers in any niche you can think of.
But there's no good reason at all that you can't become one of them.
You just have to get out of your own way and take a chance.
Just like they did when first starting out.
Don't fight for mediocrity
Take a chance on success instead of snuggling into mediocrity.
It's never comfortable to start something new.
But it's also one of the most exciting, possibly profitable things you could do.
If things don't work out, you can always pull the plug on the idea later on.
Can't you?
Do you already have a blog?
Just because you already have a blog, doesn't mean that you can't start a new one.
You could add a blog to your portfolio, or drop the one you have and put all your focus into your new one.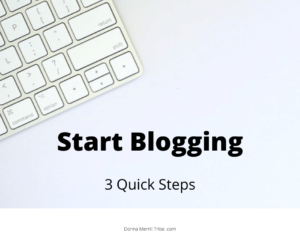 You can start your new blog today.
Either way, there are many reasons you might want to do this.
Good reasons to start a new blog
There are lots of reasons why starting a new blog could be a good idea.
If you're just tired of struggling to make a success of your current blog, but failing to get good results, maybe you should start a new one.
After all, you've acquired many good blogging skills running your current blog, whether or not it's been "successful."
And you've probably made a lot of contacts and friends on blogging sites and in social media circles.
So rather than just throwing in the towel on blogging altogether, maybe you should consider taking your talents and contacts with you.
Starting a new blog gives you a chance to reinvent yourself.
In fact, it's probably the main reason bloggers shut down one blog, and start a new one.
But there are other reasons, too.
New niche
You might have decided to start blogging in a new niche.
It could be related to the niche you're blogging in now.
So, if you were blogging about how to find a side hustle, you might now want to blog about how to become a freelance writer.
That's a more specific type of side hustle.
In fact, this is a pretty common path for bloggers to follow.
They start out by blogging on a broad niche topic… like finding a side hustle, for instance.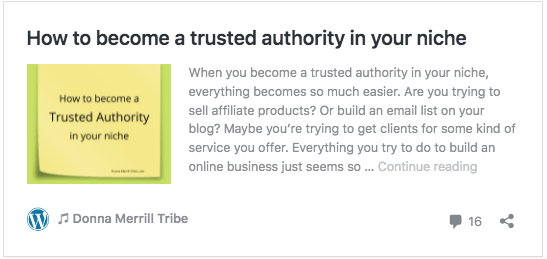 In the process, they realize their topic is too broad, and they want to narrow it down.
So they pick a micro niche within that broader topic… like getting freelance writing gigs, for instance.
New audience
Of course, your new blog would require that you start marketing to a different crowd.
In the above example, instead of writing to anybody looking for a side hustle, you'd be writing exclusively to people who want to be freelance writers.
So you've tightened your niche.
And in the process, you'll need to appeal to a more targeted audience.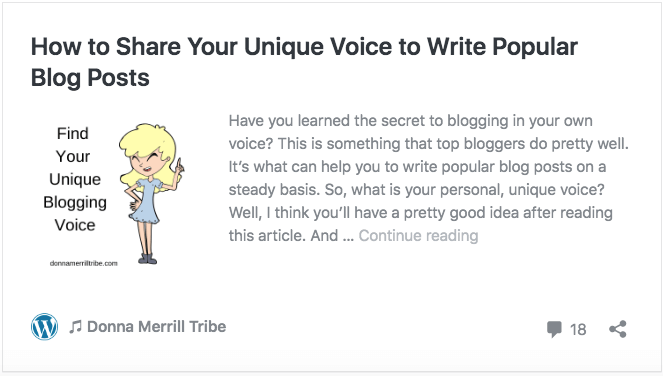 This is often a strong move toward becoming a specialist, an expert and an authority on a micro niche topic.
Now you can focus on learning to master it.
Your new blog can help you build a more targeted and responsive audience.
New mailing list
Many bloggers want to create a new blog so they can build a better, and again, more targeted email list.
They might be struggling to get their emails opened by their existing subscribers.
Does that sound like you?
If so, you could be looking to build a more profitable or engaged subscriber base.
By narrowing or at least changing your blogging focus, you could start building a more narrow and focused email list.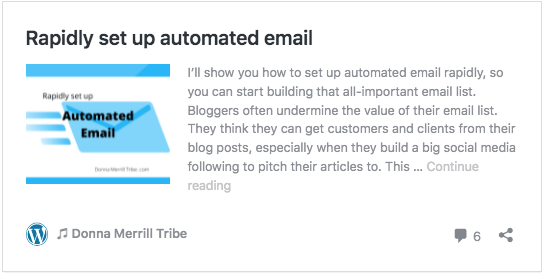 These are often far more profitable than broad lists, partly because you can promote very specific products and services for a smaller, more targeted subscriber base.
New monetization structure
Another good reason to start a new blog is to generate more revenue.
Whether you're new to blogging or have been blogging for a while already, you may be looking for a more profitable blog.
Starting a new blog can do that for you.
It can help you tap into a new audience, or start promoting different types of products.
This is especially true if you delve into a new niche, or new blogging focus altogether.
Or, if you choose to explore some special uses for your new blog.
Here's what some of those new types of blogs might look like.
Start a specialized blog
Most people think of starting a general blog.
By that, I mean a blog that broadly explores a topic.
It could be mental health, good nutrition, financial investments, internet marketing or any of a million different topics.
But you might also start a blog that is very specialized in nature.
Here are some examples.
Start an e-commerce blog
Do you have an e-commerce site?
You know, a store of products where people can buy things from you.
Maybe it's a Shopify or Etsy site, just to name a few.
There are many different e-commerce platforms you might use.
Or, maybe you want to start an independently hosted e-commerce site.
In either case, did you know that you can start a blog to complement your e-commerce site?
Why start an e-commerce blog?
The main reason you would might start an e-commerce blog is to attract people to your e-commerce store.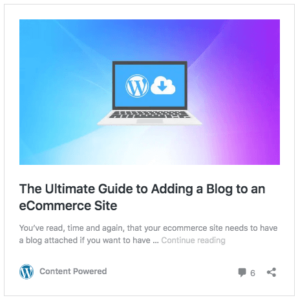 James Parsons, of Content Powered, shows you
how to add a blog to an e-commerce site.
In other words, your e-commerce blog would exist to drive traffic to your store.
Here's how an e-commerce blog works
Let's say you have an e-commerce store that sells women's apparel (one of my favorites!).
To get traffic to that site, you have to rely mostly on paid advertising.
And, then, you'll be attracting mostly women who are actively looking to purchase something immediately.
If they respond to your ad and visit your store, they'll either buy or they won't.
Most of them, of course, will not.
In that case, the only way you'll get them back to your store site is to buy more advertising and try, again, to get them to buy something.
The blogging advantage
But with a blog, you can write articles about women's boots, scarves or whatever.
These are informational articles, and much easier to share on social media, or get ranked on search engines without buying ads.
That means free traffic, and lots of it.
But there's more.
When women visit your e-commerce blog, you have a chance to get them on your mailing list.
That's because your blog helps you brand yourself as an authority on women's fashion.
You become more than just another retailer.
As you build your email list of prospective buyers, you have endless opportunities to reach these women, for free, through your email messages.
Blog about your professional practice
All the advantages of starting a blog for your e-commerce site, also pertain to any of the specialized blogs.
If you have a professional practice website, a blog will help you get more traffic.
When you start a blog as part of your website, you'll get higher billing as an authority in your practice.
Instead of just telling people to contact your for a consultation, you can start helping them with your blog posts.
This is great for lawyers, doctors, chiropractors, dentists and all the other professions.
Blog to sell your own products and services
The same is true for sites designed to sell products or services.
You might offer an ebook, or your personal coaching, a foreign language course or anything else.
Start a blog and build people's trust in you.
You can always ask them to contact you or sign up for your services.
But, first, build that trust when you start a blog.
Blog about your local business
Do you run a local business?
A pizza place, shoe store, restaurant, pottery studio, plumbing or roofing.
The list goes on endlessly.
If you have a local business, you undoubtedly have either a website or a dedicated page on Facebook.
Those are fine.
But start a blog, too.
Link to it on your business page or site.
Show off your expertise.
Let people know how they can benefit by being your customer.
Is this the time for you to start a blog?
Only you can decide if you should start a blog at this time.
Or, what kind of blog for that matter.
And you'll also have to think about whether or not you'll be operating more than one blog.
Think carefully before trying to operate multiple blogs.
It requires a lot of time and effort.
And it may confuse you to have to think about different niches every day.
Conclusion
So, I've given you a lot to think about, here.
Whether you're a new or seasoned blogger, and no matter what type of blog you're contemplating, you'll have to decide how you want your blogging business to proceed from this day forward.

Now, I'd like to hear from you.
Leave me a comment below.
What's your blogging situation right now?
What kind of blog best suits your talents and business goals?
And finally, do you think this is a good time for you to start a blog?
-Donna
PS: Don't forget to share this article on your favorite social sites. Much thanks 🙂