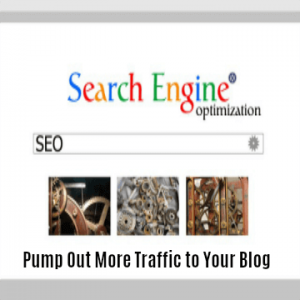 Everybody wants more traffic to their blog, right?
Well, there are lots of ways to do that, but probably the most tried and true of them all is to get your blog ranked high in the search results of the big search engines.
To do that, you need to employ strategies to optimize your blog posts… search engine optimization (SEO) strategies.
Anil Agarwal is one of the top experts in SEO strategy development for bloggers.
I am so happy to present him to you here as the guest writer of this blog post.
So, now, I'll turn the rest of this blog post over to him so that you can benefit from his expertise.
7 Ideal SEO Techniques to Pump Out More Traffic To Your Blog Today
We have all been there.
Even after publishing great content, nothing really happens.
No traffic, no backlinks, no social shares and little to no blog comments on your blog posts.
If you are not getting more exposure to your content, you are doing something wrong.
As they say, SEO is the king of all traffic sources.
So it's important for you to have a good SEO strategy in place.
That's why I recently posted an extensive Beginner's Guide To SEO.
Search engine (SEO) traffic has the following benefits.
Get targeted visitors to your sites

Attract more backlinks

Organic traffic is cost effective

Increase in sales, and

Many more…
If you are wondering how to get more traffic to your blog, here are few ideal SEO strategies you can use today to get more visibility online.
7 SEO tactics to get more traffic to your blog
#1 Optimize Your Blog Posts in SERPs
If you want to more search traffic to your sites, you need to optimize your content for Search Engine Results Pages (SERPs).
There's no other way around it.
Here's where a plugin like WordPress SEO by Yoast comes in handy.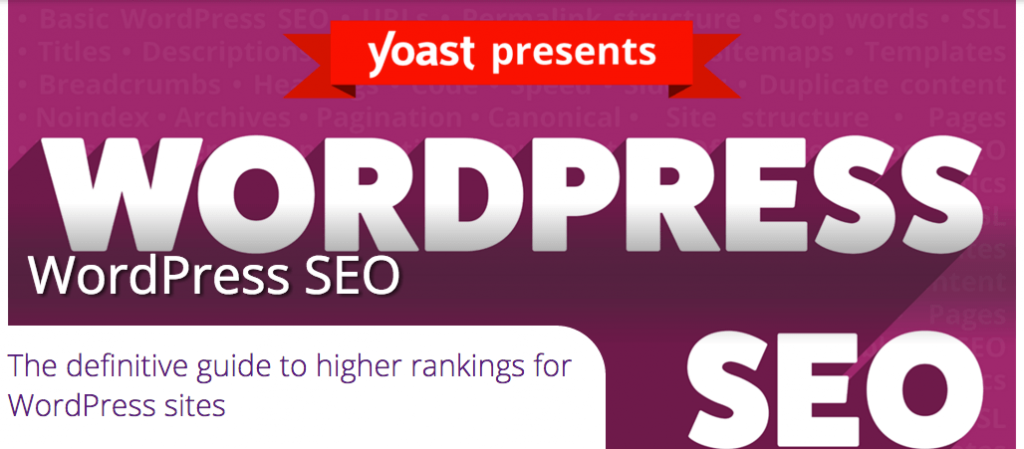 You can review Yoast's definitive WordPress Guide here.
WordPress SEO functions as an SEO checklist each time you create a new blog post.
Here is how you can optimize each individual post using Yoast SEO plugin.
Optimize your post title

. The title is the first thing that people will see in search results followed by URL and meta description. Title plays an important role when it comes to ranking in search results. Here is the small trick to get more traffic: make sure that your keywords are near the start of the page title.
Optimize each individual post:

For this, Yoast SEO offers a snippet preview. The field "SEO title" automatically takes the value that you have given in your blog post. However, you can override it and paste in your title. It gives a warning by showing an orange color if the title length is too long. If it shows a green color, it means the character length is good.
Fill meta description.

Search engines use meta description to show your snippet, which is the text that is displayed just beneath the URL in the search results people see. So, make sure that it attracts readers to click on the link. Remember, it should contain the focus keyword of your post.
Optimize Images.

Most people overlook images. Fill out "alt text" and name of the file  for images. It helps in bringing a little bit extra traffic.  An image which is surrounded by related text or keywords always ranks better.
Use XML sitemaps.

You need to tell to Google that your site has been updated. How you can do that? Again, here comes Yoast SEO plugin which contains an XML sitemap module. Just enable it. Under "settings" go to "XML sitemaps-Yoast SEO" and enable it.
Focus Keyword.

Scroll down to Yoast SEO section once you finish writing the post. Under "Focus Keyword", give a keyword that captures the theme of the article.It helps in increasing SEO performance.
Once you are  done writing your blog post, check all the above with Yoast SEO plugin to get more traffic.
#2 Play with your headlines
Do you know 8 out of 10 people read your headlines first?
Well, you have written some great content and the now the challenge lies here: how many people will read it and how well will it get ranked?
What can you do to do to drive readers to your content?
First of all, put in the same effort on writing catchy headlines that took to write great content.
No doubt, it's the title that sells your content.
It's the title that represents your content on all the social media links pointing to it.
And once people click on your blog title, it's the headline that makes them stay on your blog and instills in them the curiosity to read the post.
Here are a few tips to write catchy headlines to entice your audience to read your blog post.
Make it simple and direct. For example, if your niche blog is beauty and fashion, you can title it something like, "Here's how you can look younger"

Ask a provocative question.

Create a headline with a command in it. For example, "Subscribe to get amazing content every week", "Don't waste money on web design," or "Create your website with WordPress in 5 minutes."

Reveal some secrets. For example, "Secrets to making money online."

Use words like "Now you can." For example, "Now you can use these tips to check for yourself."

Make the headlines personal by adding word "You."
The headline you write should instill interest in your readers' minds.
#3 Don't forget interlinking to your posts
In Order to optimize your blog for search engines, interlinking to your posts is one of the good SEO practices. It is nothing but linking one of your posts to another. It helps you to get more organic traffic.
How it helps.
Interlinking helps in indexing your blog post articles effectively.

It reduces the bounce rate.

It benefits on-page SEO.

It passes link juice from one page to another.
There are some plugins that you can use to make interlinking automatic.
SEO Smart Links.

You can set your own words and phrases. For example, you can link the phrase "make money from blogging" to any specific post. It will automatically link to the old and future posts which have that phrase. If your blog has many posts and very long content, then this plugin acts as a powerful time saver.

Mentionable

. This plugin adds internal links in your blog post.  It even gives suggestions from posts.
If you don't have strong content, then interlinking of posts doesn't work. So first focus on creating amazing content and then use the above plugins to interlink your posts.
#4 Link out to relevant and quality articles
Did you ever think of getting outbound links for your blog?  Some people are scared of getting outbound links. There are several reasons.  They feel they may damage their search engine rankings and harm their reputation. If you are also thinking the same, then you should definitely read this.
Outbound links are the links that refer to some other domain from your blog site.
Why link out to others?
It gives search engines a clear idea of what your blog is about.

It helps to build relationships with other bloggers in your niche.

It makes your blog a more valuable reference resource.
How external linking helps?
It sends trackable traffic.

Linking up with other blogs in your niche attracts targeted visitors. You can check their site domain authority and page authority with

MozBar

.

Linking out to other blogs encourages positive participation from the audience and also from other bloggers. It helps in expanding your

blogging community

.
Avoid too many outbound links, though.
Get external links from the top 30 sites related to your blogging niche, because getting external links from bad sites, spam sites and inactive sites will decrease your current page rank. So, choose carefully.
The more you help other bloggers, the more you grow in the blogging field.
It's all a give and take system.
If you have a blog post in which you can refer to other bloggers' posts, then just do so.
Provide their blog links in your post.
It improves your blog post content and gives you an opportunity to ask for link exchanges with other bloggers.
Linking out in this way brings targeted traffic to your blog.
#5 Google rewards 2000+ word blog posts
Without content, there is no blogging.
These days the competition is so high among bloggers that short content is dead. Readers look for useful, helpful and detailed long-form content.
Today, Google rewards blog posts of 2000+ words.  However, it's not just about the size.
QUALITY always matters.
Give top priority to other things like creating amazing content, fostering user engagement levels, and optimizing the structure of the article with things like framing proper headlines, titles etc.
Then think of the length of your content.
Don't just build out the content with useless and repetitive information, make sure it is useful and of high quality.
Why publish long-form content?
Because it will have more keywords which catch the search engines' attention.
Analyze your targeted audience and what type of content and information they are expecting.
Word count is one way to get Google's attention. To grab the attention of the readers, include images, infographics, videos and bullet points in addition to the written content.
This makes extends the time people will spend on your blog.
#6 Attract more backlinks
The results depend on what type of content you are generating and how you are presenting it in social media. Some posts attract many backlinks and some posts don't do as well. Before writing content, analyze and know what you are trying to accomplish.
Generally, one of the main goals for creating content is to attract more backlinks.
Links are a major part of SEO.
Backlinks help a particular post to rank well and also help other posts on your blog.
If you can get backlinks from authority sites within your niche, you will see thousands of organic search engine visitors coming to your site.
Here are some effective tips to help you get high quality backlinks.
Write list posts. People love lists posts. For example, "17 trigger words to be used to attract readers' attention." Buzzstream analyzed over 22,0000 articles and found that list posts are more shareable. Lists posts remain one of the most popular content types.
Write posts on ultimate guides.

A content marketer who invests time in creating ultimate guide posts can see great results in the amount of traffic he/she attracts. For example, "The ultimate beginner's guide to building your blog audience." 
Guest blogging

. Do guest blogging on

top blogs in your niche

. It helps in getting quality backlinks. And it also helps you build relationships with other bloggers in your industry.
Write epic content.

The reason Wikipedia is still hot and so many sites refer to it is that it has content not easily found anywhere else. Highly detailed posts don't even need not be lengthy always.
To gain user attraction and to attract more backlinks, write controversial topics related to your blog niche, cover case studies, mention facts and findings, and use videos, infographics and images in the blog post.  
Build connections with other bloggers in forums, interview top bloggers in your niche, conduct blogger outreach, and republish the posts which have gone viral.
These are the effective ways to get organic backlinks to your blog.
Apart from getting backlinks, these will also help you to gain quality traffic to your blog.
#7 Increase user engagement
Even after writing great content, if there is no user engagement, social sharing or blog commenting, it hurts any blogger. But don't worry, you can encourage your readers to engage with you.
Understand your audience very well.
They are the foundation of your blog.
So, well before writing content, you need to know things like what kind of help your readers are looking for, how your blog can solve their problems, what they need, what your blog is about, what your targeted audience is and what you want to achieve.
Once you have answered all the above questions then think of how well you can provide a better user experience.
Here is how you can increase user engagement.
#1 Increase your social shares. If you put great effort into writing great content but fail to promote it, then there is no use to having done it. Spend 80% of your effort on promotion. Yes, give more weight to promoting your content than you do on creating content.  Ask a provoking question while promoting.
Write about trending topics that you can check with Buzzsumo tool.
Make sharing easy for blog visitors and entice your audience by using words like "you" and "your" in headlines.  
Use images and infographics in your blog post.
#2 Increase your blog comments. Everyone loves comments. It generates qualified visitors and leads.
You need to spend at least 6 hours a week in reading and commenting on other peoples' blog posts.  It makes a lot of difference.  Commenting on influential bloggers' sites within your niche fetches ideal clients and ideal readers for your blog.
Ask an open-ended question while commenting. For example, "what strategies helped you in gaining an audience."
Don't ask close-ended questions like, "what is your favorite color?"  
Mention influencers in your content, use videos in your blog post.
And most importantly, respond to all the comments you receive.
#3 Ask people to link to your stuff. In blogging world, it's very difficult to rank high for any chosen keyword without other bloggers' help. If other websites don't link to your blog site, then it takes years and years to get success in blogging.
Before doing any link outreach, give your audience a reason to link to your blog. What is it that is so special about your content that it deserves to be linked to by other sites?  If you feel that you have worthy content, then start reaching out to people through email. One big mistake that most of people make is asking for link in the very first email. Never do that.
How do you write an email that will get a response? Well, address the name of the blogger and praise his/her blog post that you got benefit from. Tell them you've linked to it in your blog post and say that you would like to get his/her thoughts on it.
Don't directly ask for link. It won't work most of the time. Just mention your blog post and ask them to check it out. Play well.
These are the top three effective tips that increases user engagement.
Pick one from the list and check for yourself.
You may not see results immediately as it is a long term strategy.
Be patient and persistent.

Over To You
So what other tactics do you use to grow your traffic?
Did you like the tips mentioned here?
If so, please share it with others so they can benefit.
Do let me know your thoughts in the comments below.
Do let me know your thoughts in the comments below.
About The Author

Anil Agarwal is the guy behind Bloggers Passion blog where he is helping newbie as well experienced bloggers in taking their blog's search traffic & revenue to the next level. You can connect him on Facebook here.