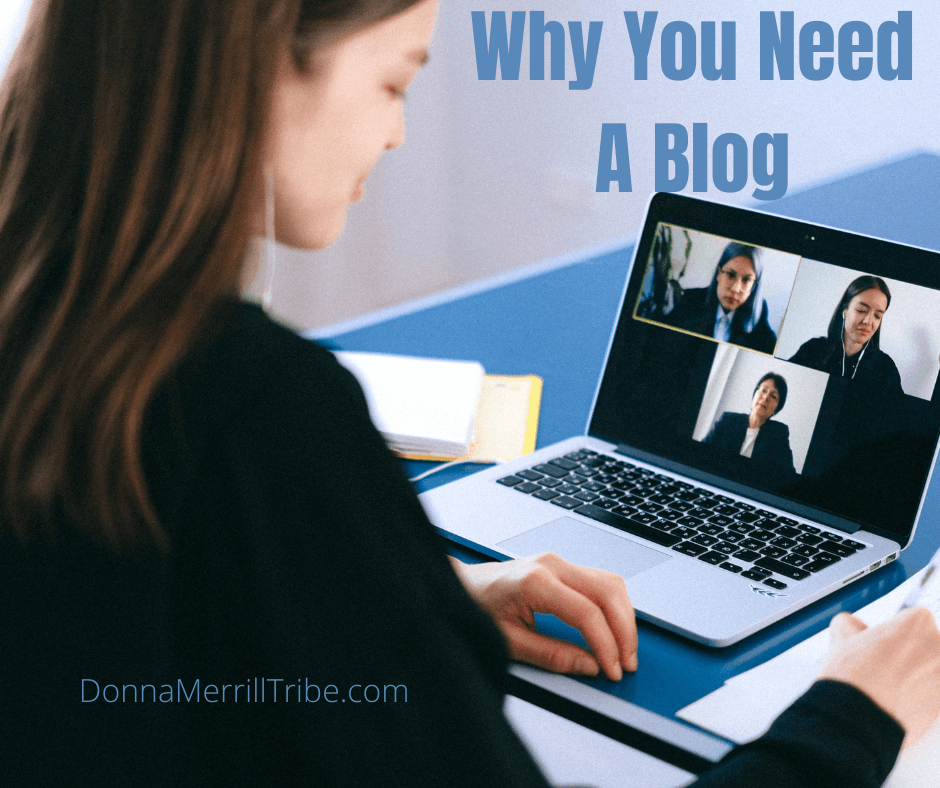 You need a blog if you want to connect with people online.
Sure, you can just go out on social media sites and leave comments, likes, up-votes and the rest.
But if you really want to connect with people, then blogging could be the perfect thing for you.
Here are some of the reasons.
Your business card
A blog is a great way to make new contacts when you're online.
Think about when you're trying to connect with people.
There's no better way than to start a blog.
I think of it like a business card.
You know what it's like when you meet somebody at a party or function, and they don't know who you are?
What do you do?
Well, you give them your business card right?
That's what a blog is like when you're working online.
You meet somebody on Facebook or Twitter.
They don't know who you are.
So you put a link to your latest post.
Now, they get to know who you are, what you do, how you can help them.
It's like your business card, right?
Your content hub
When you write a blog, you put a lot of content on it.
You write articles.
Maybe you do a video once in a while.
And you include images, photos, all those things.
That's all content.
Then you can share that content on social media.
Or you can connect to it in an email message.
You could even link to it from a video, ebook or infographic.
So the whole point of having a blog is to put a lot of content online for people to see and read.
It is in fact, your content hub.
Without it, all your content would go directly onto third-party sites like Facebook, for instance.
They would control it.
And they could always disallow, change or ban it.
They could even ban your entire account for just about any reason.
So one of the great things about having a blog is that you own your very own content hub.
Sure, you can share it on third-party platforms.
But you have your own private website to publish your content.
A blog gets you involved
One of the hard things about working online or trying to get your business or idea seen by other people is this.
You need to have access to the people who would be interested in it.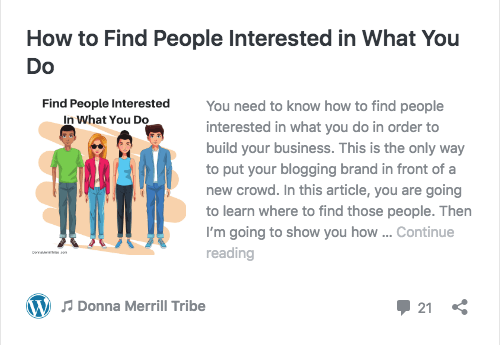 Well, a blog helps you get involved with those people.
Just think how hard it is, for instance, to get on Facebook and start talking about who you are and what you do… if you don't have a blog.
All you have is your status update and comments.
But with your own blog, you can link to it and say "follow me over here and see what I'm doing."
When people click links to your posts, they can comment on them.
And they can share those links to other people in their social media circles.
At the same time, you can go to their blogs or videos and share them on your social sites.
You can even share them within your own articles.
Or give credit to them in your articles.
So a blog really helps you get involved with your prospects, your audience, and other bloggers. 
Your sales page
A blog also functions as a sales page.
If you offer a product or a professional service, for instance, you can tell people about those things on your blog.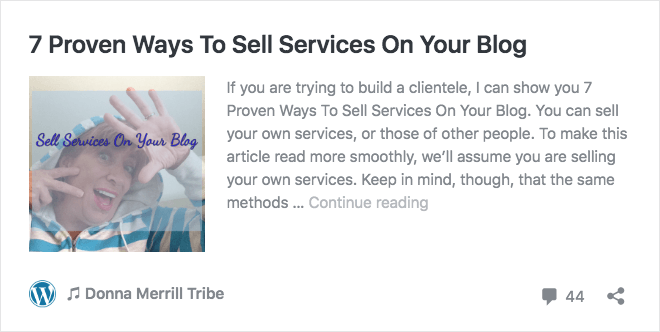 And you can link directly to your sales pages, or ways that people can hire you.
But this is not just for selling stuff.
You can also "sell" your ideas, or promote interest in your cause.
So if you have a blog about understanding the challenges of autism, for instance… you can use it to share your information, stories, videos, photos and inspiration.
It's a great way to bring people into your world, your business, your ideas and your passion.
You can use it to encourage others to buy from you, hire you, or join in your cause or passion. 
Gain authenticity
A blog makes you real.
It humanizes you.
People don't just see your products, business, profession, or passion.
They get to see YOU.
It's not just a place to share your content.
But it is also a platform for sharing yourself with the world.
Who are you?
What kind of person are you?
How can you engage with others?
These things attract people to your blog to "learn more" about YOU, not just your topics.
It makes you authentic.
Why you need a blog
You can see there are many reasons to blog.
But you can't just start up a blog and let it sit.
You can't just write an article on it twice a year and expect to build a following, or get any of the results you are hoping for.
Be consistent in your effort.
Publish blog posts that will interest, inspire and help people in your audience.
And publish according to a regular schedule.
It could be once a month, once a week or once a day.
But be consistent in publishing great content that people will look forward to seeing.
Then get down to the work of sharing that content everywhere and every day.

Are you blogging now?
Have you been blogging for a long time?
Either way, it's important to take a moment to get clear just why you need a blog.
Leave me a comment, and tell me why YOU need a blog.
-Donna
PS: Please share this article on your favorite social sites, too 🙂