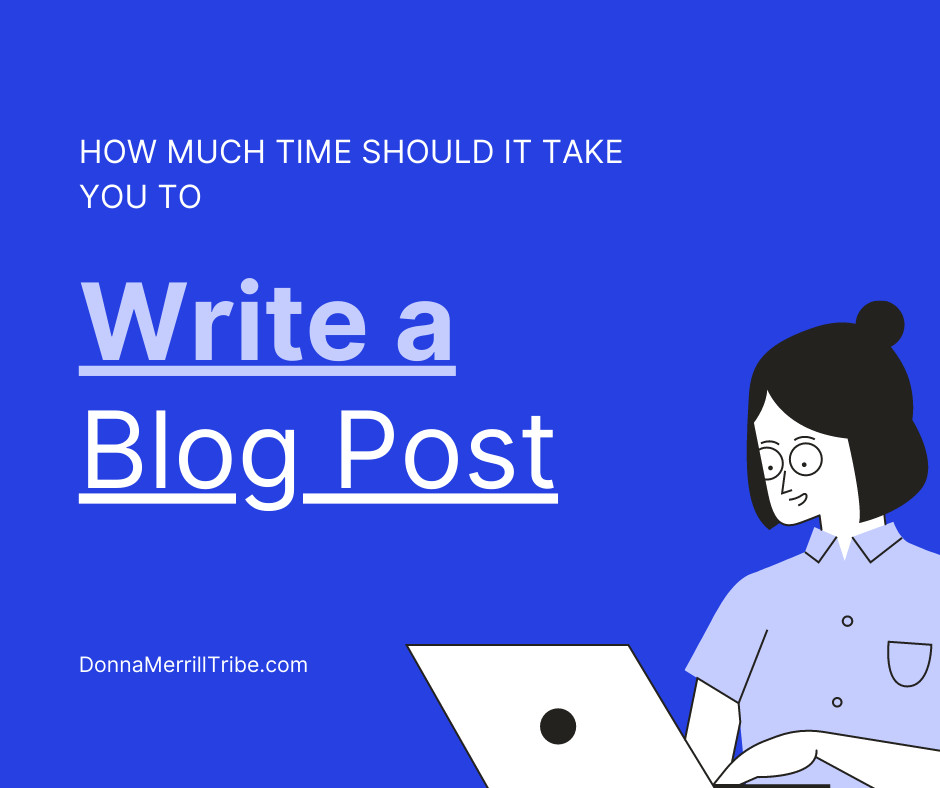 One of the biggest concerns among my blogging students is time.
"How much time should it take you to write a blog post?" they want to know.
So, I usually answer their question with another… "How long is it taking you now?"
I get a wide range of answers.
Anything from 30 minutes to a week, or even more!
It's very important to have a clear notion of the time it takes you to write a blog post.
Blogging is a business.
It's your business.
Maybe it's your full-time, all-in business.
Or, sometimes, it's only part of your online business.
For instance, if you're a graphic designer, and have a website promoting your services.
You may very well have a section of your website dedicated to your blog.
That's where you post information articles about graphic design.
In either case, it's important to know how much time it takes you to write a blog post.
Once you've figured that out, you can allocate a specific block of time each day or week toward the creative aspect of your business.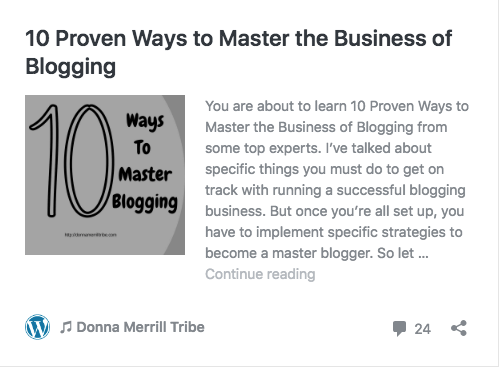 That means, of course, the actual writing and composing of your blog posts.
Types of blog posts
Mini blog posts
I will estimate that a mini blog post (up to 1500 words) will take about 2 to 3 hours to write.
These are rather short, punchy, simple articles.
You should be able to write these pretty quickly.
So if you are blogging every day, or several times a week, you'll probably be writing a lot of these.
Regular blog posts
I call 1500 to 3000 words a regular blog post.
That's because this is probably the most common length for blog posts.
They should take you 4 to 8 hours to write and process.
Pillar Posts
Pillar posts are long-form articles that can be anything over 3000 words.
And they will typically take you at least 8 hours to produce, or even more depending on the length of your article.
A pillar post is usually a very thorough treatment of your topic.
They try to be a "complete guide," or "all you need to know" about your topic.
So they require a lot of work, research, and periodic updating.
What kind of posts do you have time to write?
Bloggers are rightfully concerned that they just won't have enough time to write blog posts according to the schedule they set.
This is an important concern.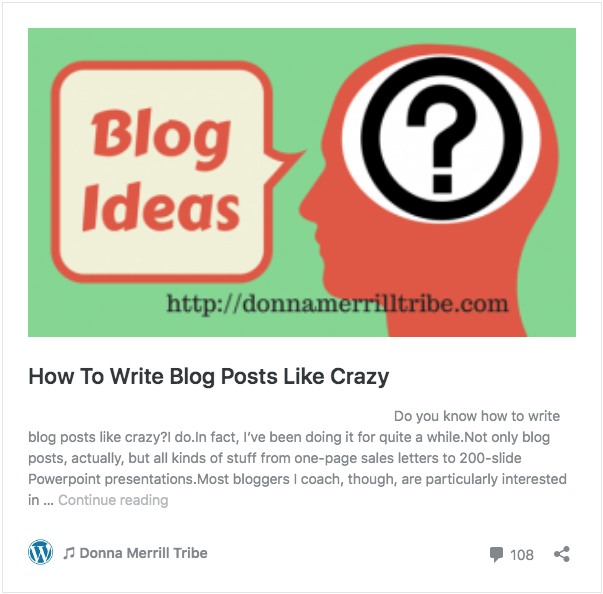 If you just randomly choose to write a blog post every day, you might soon find that you simply don't have the time necessary to stick with that publication schedule.
I often find that bloggers who bite off more than they can chew, are the first to nosedive in their business.
They are the ones that usually roll up the carpet and leave blogging altogether.
At least, that's what my experience with my blogging students has taught me.
Writing for ranking
I've also found that bloggers, both experienced and newbie, get easily caught up in trying to keep posting long-form pillar posts of one sort or another.
Anyone that's been around blogging for a while has heard, repeatedly, that long blog posts of 3,000 to even 10,000 words or more, are the key to high Google ranking.
Now, that may be true.
But I certainly don't teach my students to focus on Google or Bing or any other search engine.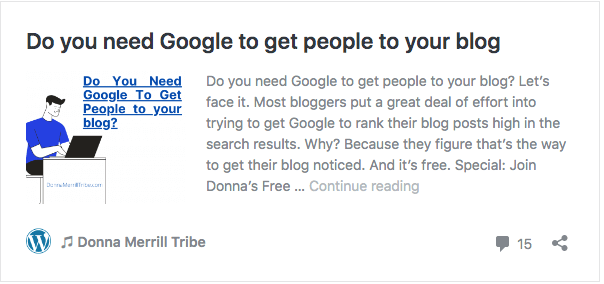 Your focus should be on giving good value to your readers.
And frankly, many readers prefer short blog posts.
The time factor
I think the most important thing to consider when mapping out your blogging schedule, is the time factor.
Incredible pillar posts that are throughly researched and developed are wonderful.
Using amazing graphics and even video is a real bonus.
And linking out to authority sources is something that can really help improve your reader's experience.
But that all takes a lot of time.
Most of the top bloggers you are trying to compete with (usually for Google ranking), don't do this all alone.
They have a team.
It includes researchers, writers, graphic designers, videographers, marketers and others.
So sure, they can put together fabulous long-form content rapidly and consistently.
And they do.
But can you?
Do you have a team, or are you blogging as a solopreneur?
Most of the bloggers I coach are solopreneurs.
That means, the time factor is critical.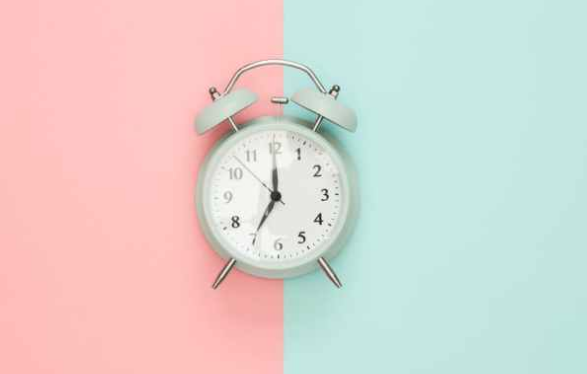 Above image from Knowledge Enthusiast, where you can read Matthew Royse's article:
How long should it take to write a blog post?
If it takes weeks to put together a pillar post, how often can you do that?
You must figure out how much time it will take you to produce mini, regular or long-form blog posts.
Then decide how much time you can actually afford to spend on your blogging business.
Don't just decide on a blog content schedule you will stick to, until you have a very clear notion of how much time you can realistically commit to.
How to get the time to write your blog post
It clearly takes a lot of time to write blog posts consistently.
Especially if you are writing high quality blog posts… and I hope you are.
Okay.
You settle on a schedule that you think you can stick with.
Now, you have to figure out how to create the time for it.
Here's a few ways you can create some time.
Have a strict production schedule
Almost always, people who don't have enough time to write blog posts, don't have a production schedule for writing.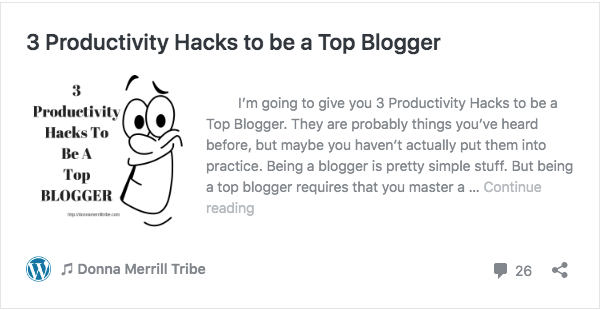 That almost always results in feeling crushed by the realization that it takes so much time.
But how much time does it take?
If you broke down a 2,000 word blog post into time chunks, you could probably write it in four to eight 15 minute chunks.
That total 1 to 2 hours, depending on your topic and speed of writing.
Now if you figure it would take you 2 hours, for example… you have to set aside a 2 hour slot for writing your blog post.
But that could be tough to do if you have a lot on your plate.
Even more, it could pose a mental challenge to have to sit and write for 2 hours.
So you'd probably keep procrastinating.
If you're writing one blog post a week, it's easy to put off the task of writing.
Maybe tomorrow.
Or the next day.
Until you get to the time when it MUST get done to keep on schedule.
If feels right, then it is
So even though you may have plenty of time to write your blog post within a 7 day period, it never seems like the RIGHT time.
It feels like it's just so hard to do.
It feels like it takes so much time to write a blog post.
But if you worked on it for just two 15 minute chunks a day, you'd have the whole thing written in at least four days.
That feels a lot better.
And when it feels better, you'll work more efficiently.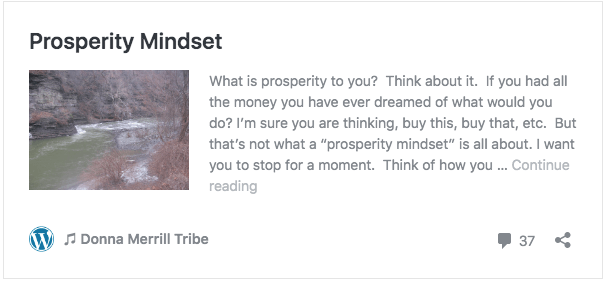 Then it really will start taking less time to write your blog posts.
Here's why.
You have far more intense, focused energy when you work for a 15 minute chunk than a grueling, 2 hour segment.
Over a 2 hour time period, your mind wanders, you get interrupted, and you will probably get bored and tired.
It's only human.
Sure, you can tough it out.
But you'll be far less productive when you're fighting with yourself to stay on top of your game.
So it really will take less time to write your blog post when you work in small chunks
And the quality of your work product will be so much better.
Work at specific times of the day
Another way to control the time it should take you to write a blog post is to carefully pick the times you write.
The best time of the day to do creative work like writing is usually early.
So if you are going to work two 15 minute chunks on a given day, I would suggest you do something like your first one at 9 A.M. and your second at 10 A.M.
If you were going to do four chunks, I'd say to do one each at something like 8, 9, 10 and 11 o'clock in the morning.
Now, you might think that you'd like to spread them out.
One in the morning and one in the evening, for instance.
I like to keep my writing chunks relatively close in time.
For two reasons.
First, as I said already, it's best to do creative work early in the day when you're sharpest and still energetic.
By the time you get to mid-afternoon and evening, your focus will typically be slacking because you're tired.
Now, this depends on you, of course.
But I always recommend you work your hardest in the earliest part of the day.
The second reason to keep the chunks close together is that your mind gets in a groove.
By putting your writing chunks close together, you will easily remember where you left off, and what you wanted to add to your article.
With too much time lapse, you'll have to spend extra time and energy just refreshing your memory on what points you were trying to make.
So things flow better by keeping your work segments close together.
A good flow of energy and ideas will always reduce the time you take to write a blog post.
How much time should it take you to write a blog post?
It should take you as much time as needed to write a valuable blog post.
If you're just duct-taping stuff together in order to meet your publication deadline, then you're missing the point.
You need to focus on delivering value.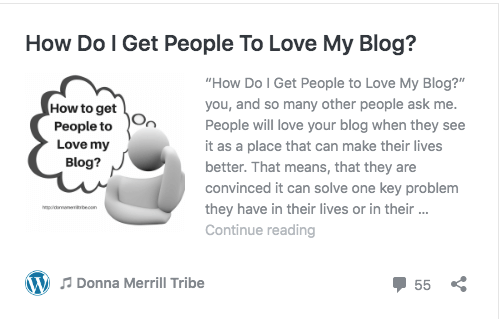 Value means anything that will benefit your readers.
Not anything that will benefit you.
You might have a goal to kick out a certain amount of content with specific regularity.
When you hit the "publish" button, that may help you stay on track.
But if your article isn't helpful or valuable to your readers, then stop!
Rework it until it is.
Forget your schedule and time-clock.
Because really, you need to focus purely on delivering quality content.
Not on trying to get a lot of production in the least time possible.

So what do you think?
Leave me a comment below.
How much time do you think it should take to write a blog post?
In answering that question, be mindful of these things.
Are you focused on delivering quality?
And have you learned how to do that within your personal time limitations?
Have you worked out a good routine for getting high quality blog posts completed on schedule?
Finally, how much time does it take you to write a blog post?
-Donna
PS: Please share this article on your favorite social media sites.
I greatly appreciate it 🙂