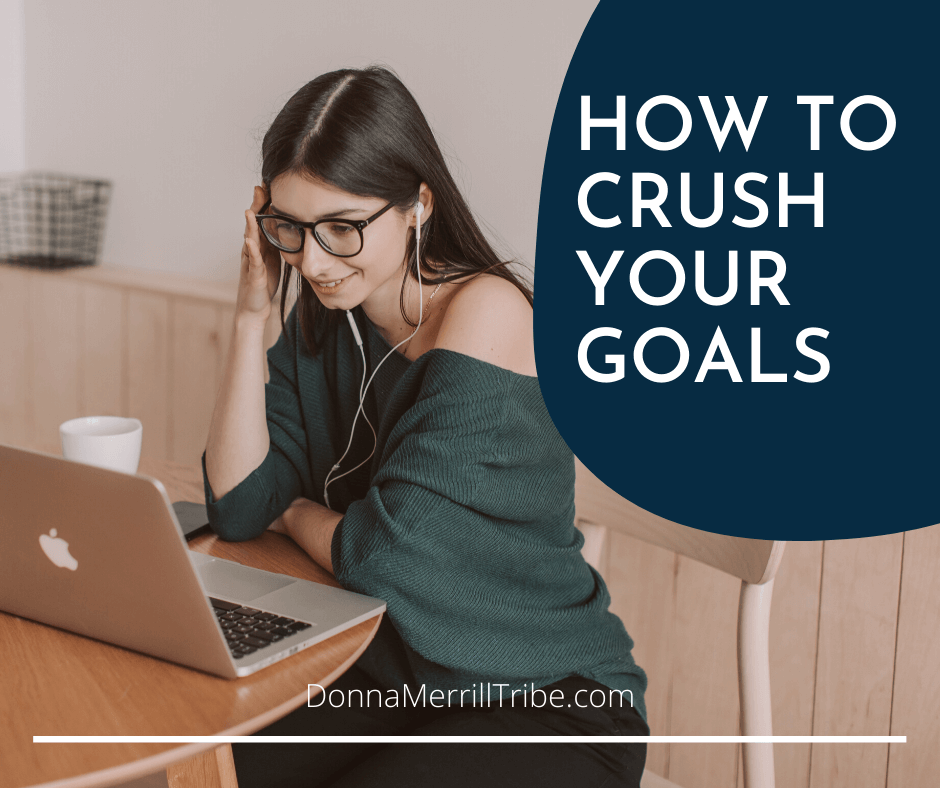 You want to crush your goals.
But you're not quite sure where to start.
Right?
So let me show you where to start, when to get moving and how to crush your goals.
Here's where you start.
Determine what your goal is.
What is it that you want to achieve?
Construct Achievable Goals
Wanting something is fine, but you now have to decide "is your goal achievable?"
Anybody can have goals and want to get certain things.
But you're not going to crush your goals if you create ones that are neither realistic nor achievable.
I could have a goal to make a million dollars tomorrow. 
Is that a legitimate goal, though? 
In other words, is it really achievable?
Am I going to be able to crush that goal?
Not likely.
But I could settle on a goal that I actually believe is achievable.
Something like… I am going to to create an e-commerce site to sell fashion items.
Now, that's a goal that is achievable.
I may not know how to create an e-commerce site.
But I can learn.
Or I can hire a coach to help me.
I could even outsource the task and have someone create the site for me.
I may not know what are the best fashion items to sell, but I can learn.
So yes, this is an achievable goal.
Now, I just have to set some kind of a timeline standard to it.
Do I want to give myself a year to do this?
Or do I think I can get it done in three months?
So make your goal achievable and tie it to a realistic timeline.
Now you're ready to get down to business and crush your goal.
Be specific
It seems obvious that you have to be specific with your goals.
But one of the big problems with people crushing goals is that they never make them specific enough.
I just gave you an example of setting up an e-commerce site in fashion.
That's pretty specific.
So you could just say "I want to set up a website" as a goal.
Or "I want to set up an e-commerce site" as a goal.
Or you could even have said "I want to set up an e-commerce site, but I don't know exactly in what niche."
So you see, the more specific you can be, the more easily you'll be able to crush your goals.
A good goal to set is that "I want to create an e-commerce site in fashion."

Now, a pretty good, specific goal is "I want to create an e-commerce site but have to figure out a good niche."
An okay but not so good goal is "I want to set up an e-commerce site."
But pretty much a "no goal at all" alternative is to just say "I want to set up a website."
The more specific you drill down with your goal, the better the idea you will have as to what you have to do to achieve it.
This is going to help you create the right strategy. 
If you're too vague, you won't know where you're heading.
Then you'll get frustrated and probably just give up on your goal after a short time.
Stick with your main goal
Now, if you're not having the success you hoped for, you might want to change your goal at some point.
Oftentimes, when people are not specific about their goals, they end up changing them all the time.
A goal is something that should be pretty much set in stone for a defined period of time.
So if you want to create your e-commerce site within the next year, for example, then that's a solid goal.
It's something you've decided is going to happen in a year.
But if after 30 days, you decide "well, maybe I don't want to focus my e-commerce site on fashion. Maybe I'll do it in technology." 
Then, you're going to have to start all over again.
If you give it 60 days and then change it again, you'll be starting all over again at that point.
So, you can begin to see what I'm saying.
You're going to get nowhere by just spinning your wheels by changing goals all the time.
Put your effort into creating a good goal that you can stick with for at least a year, but the longer the better.
Many people construct a good business based on a single goal, and then roll with that year after year.
That's the ideal situation.
Devise Strategy
Believe it or not, the biggest challenge to crushing your goal is to get the right goal to begin with.
It's funny that so many people just rush through that part of the process because they want to get going with doing the work to make it all work.
But there's really no sense in working hard to achieve a poorly conceived, vague goal.
Now, once you are confident that you've got the right goal clearly in mind, you can move on to making it happen.
Specifically, you need to devise a strategy for achieving your goal.
For bloggers and digital marketers, that usually means creating and then syndicating good content.
Create & Publish content consistently
It's important to create a steady flow of good content.
That's how you get people interested in what you're doing.
You can build an audience and following with good content.
Without it, you'll be lucky to get anywhere at all.
So what's your goal?
What kind of content do you need to produce and publish in order to crush your goals?
And as part of your strategy, you'll have to decide how you'll go about creating that content.
Will you be producing videos?
How?
With what software, equipment and so forth?
Or will you be writing articles?
How will you come up with ideas for topics?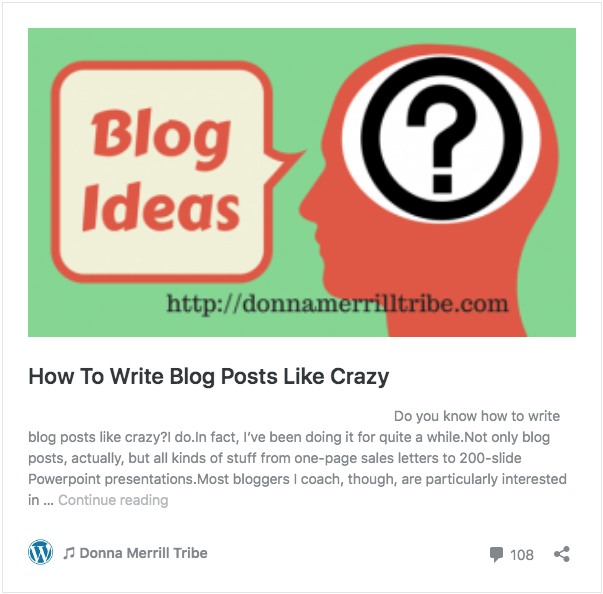 And how will you keep growing that list of ideas to draw a loyal readership?
These are the kind of things you need to consider in order to create content that will form the foundation of your goal-achieving strategy.
Syndicate content
It's not enough to just produce content.
You must put it in front of people who form your target audience.
And you must do it often, and consistently.
This is what I mean when I say you need to syndicate your content.
If it's videos, for instance, maybe your strategy will involve posting to YouTube every day, or once a week or whatever.
You might do live videos on YouTube, Periscope, Facebook or Instagram.
It's not so important what you will be doing, but that you've got a clear, powerful strategy for doing it.
When you create good content consistently, and syndicate it widely, you have built a sound strategy that will enable you to crush your goals.
Test your Tactics
Now, I've mentioned that your goals should not be altered very often, if at all.
The strategy you build should be a long-term strategy for achieving those goals.
And that strategy should pretty much stay the same, with occasional modifications as you go along.
But the tactics you use will need to change often.
For instance, if one of the tactics you employ is doing a live video on Periscope once a day, then you'll have to see how that tactic holds up.
If you do it for a month or two but are not building an audience of getting clicks to your site or marketing pages, you might think about abandoning that tactic.
Maybe you'll start using Instagram live videos, instead.
And sometimes, you have to switch tactics because things you have no control over, just change.
You might be doing really well with a certain Facebook strategy.
But then Facebook suddenly changes it's platform in a way that seriously undermines that strategy.
Maybe you've been posting to your Facebook page and getting lots of traffic to your posts.
But then Facebook stops sharing your posts often enough, and your "reach" drops radically.
So that tactic goes sour.
Remember when "keyword stuffing" was a great SEO tactic… until Google changed their algorithm and started penalizing people using that tactic?
These kinds of things happen all the time.
So find good tactics that work, but constantly test them, and review their effectiveness.
Because it changes from month to month.
And always be ready to switch tactics at a moment's notice.
Use tactics that are working today, drop those that have lost their luster.

So, leave me a comment below.
Tell me about your big goal.
What strategy have you devised to achieve it?
And what tactics have you found effective?
I've given you the 3 main steps you'll need to take to achieve what you want.
Construct an achievable goal,
devise a sound strategy for making it happen, and
use effective, up-to-date tactics on a daily basis.
So, leave me a comment below.
Tell me about your big goal.
What strategy have you devised to achieve it?
And what tactics have you found effective?
Are you ready to crush your goals?
I'd love to hear your comments.
-Donna
PS: Please share this article on your favorite social sites in addition to leaving your comment below.
Thanks 🙂