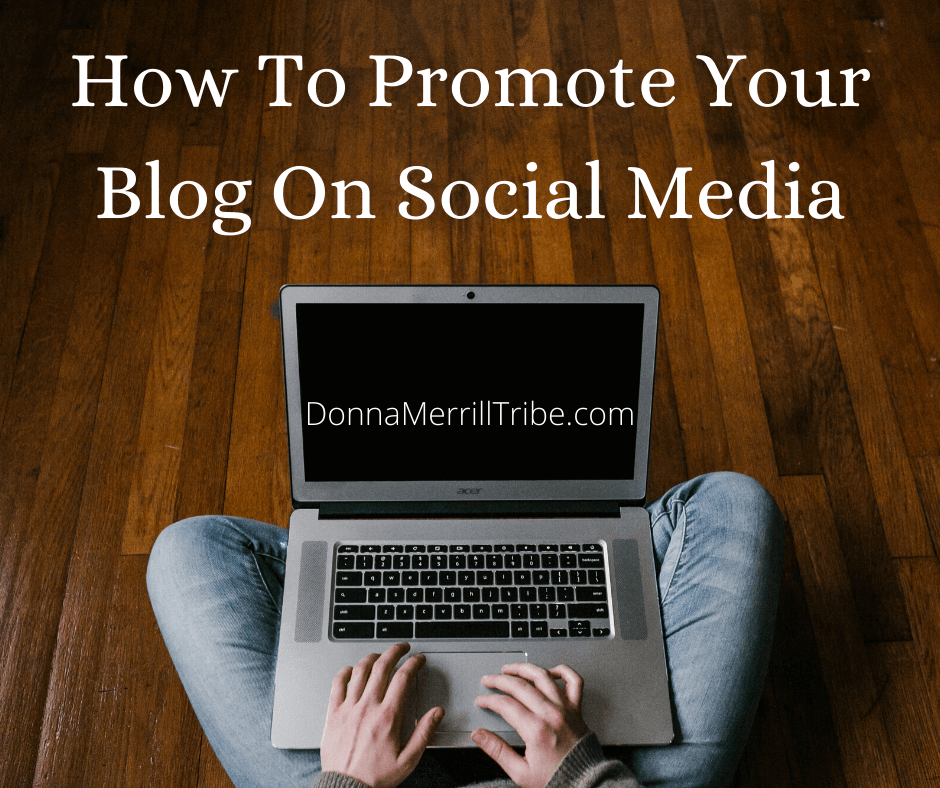 Do you know how to promote your blog on social media?
Most bloggers I talk to say "yes."
But when I ask them how they promote their blog on social media, I usually get confused answers.
That's because, it turns out that many bloggers simply publish a blog post, grab the link and post it to Facebook or Twitter or whatever their favorite social media sites are.
Then they walk away.
Everybody loves those "set and forget" strategies.
They seem so easy.
Maybe they are.
But they're not usually too effective, either.
You see, there's so much more involved to promote your blog on social media.
More than just haphazardly blasting links all over the place, you need a smart social media strategy.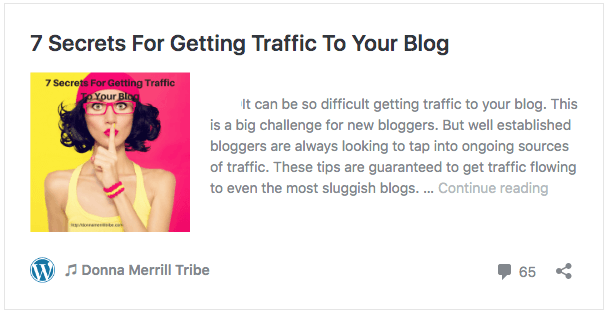 Just randomly sticking links on social media sites is not a social media strategy.
It's just wishful thinking.
Schedule your social media posts
The best way to promote your blog on social media is to schedule your social media posts.
Schedule exactly how many posts you want to make to each social media site.
For instance, Facebook usually only requires one or two posts a day.
Twitter will take many more.
On Pinterest, you could do an almost unlimited amount of pinning.
Instagram is usually only a few each day.
So consider what social media sites you're using and schedule how many posts you want to schedule for each of them.
Then schedule what you will post.
Sometimes you will post links to your latest article.
But other times, you might post links to older posts that you published.
The important thing to consider here is what exactly will benefit your followers on each platform.
If your main focus is helping them solve their key problems specific to your niche, then you will refer them to your best articles.
But you will also want to share other people's articles, too.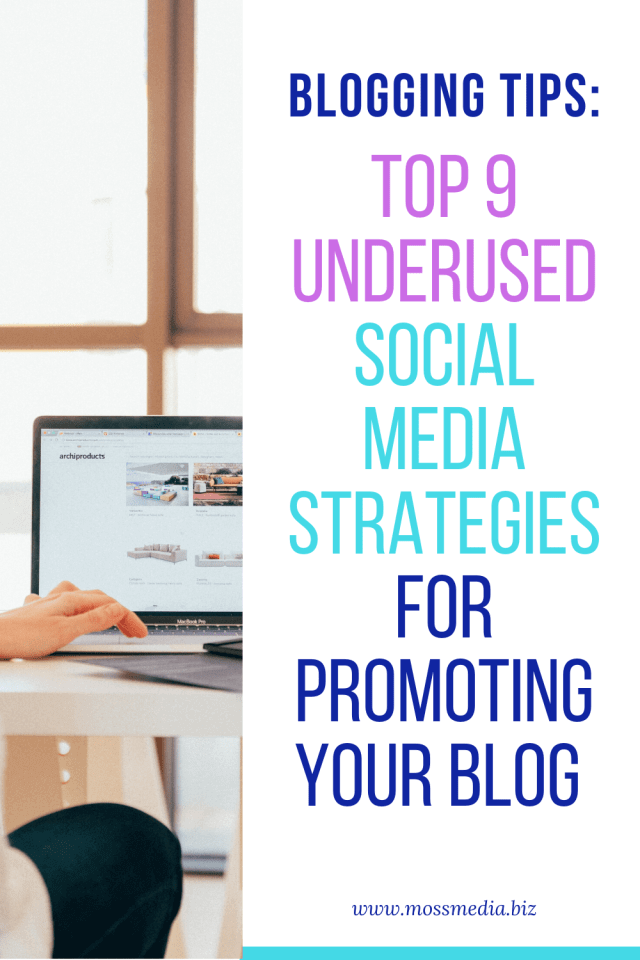 Read the full article here...
Top 9 Social Media Strategies for Promoting Your Blog (Updated)
When people see you sharing a wide variety of articles that give them value, they will start trusting you as someone who cares about them.
When people trust you, they will tend to turn to your blog for more value.
So be sure to schedule a mixture of social media posts that refer people to your blog, yes… but also to other blogs that will benefit them.
Frequency
Now this is a big issue.
If you are only going to post to social media when the mood strikes, or when you just published an article, then you can't expect great results.
To promote your blog on social media effectively, you want to establish a certain frequency for your social media posts.
It's a good idea to post a link to your latest article on the day you publish it.
But that's just the beginning.
You might also want to repeat social media postings to that same article once every 60 days.
Maybe once every 6 months.
Or maybe once every month.
If it's a very timely topic, you might want to post to it on once a week for the next 3 months.
Then you can change your scheduling for that post from that point forward.
So decide how often you want to promote this post, and then create a schedule to do it.
You see, this strategy varies widely according to what you think works best.
And, to promote your blog on social media, you want to create a posting frequency for each of your social media posts.
Not just for your own articles, but for other articles that give value to your followers, too.
Filling your schedule so that things go out to your audience every day… will give you a consistent presence on social media.
That will certainly drive traffic to your blog.
Social Media tools
There are many tools out there you can use to promote your blog on social media.
Get one and put your social media strategy into action.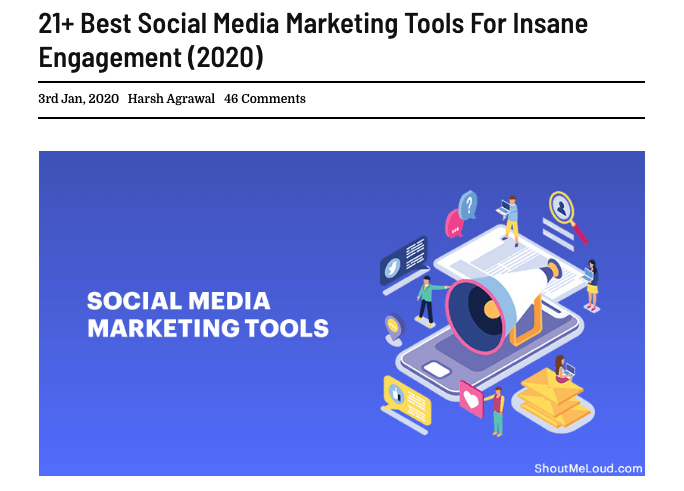 Read the full article here...
21+ Best Social Media Marketing Tools For Insane Engagement (2020)
Social media tools make it much easier for you to establish a consistent presence on a wider range of platforms.
Sure, you can do it all manually.
But let's face it.
It takes a lot of time to carry out an elaborate social media strategy.
So, if you have the budget for it, tools can help a lot.
Your Social Media style
But there's more to this than just bombarding your social media with a bunch of stuff.
To promote your blog on social media, you need to develop a style.
Your own style.
Your social media style develops from the many ways you choose to offer content to your audience.
Don't just post links to your blog posts.
That's good, but also mix it up with engagement, motivation and educational postings.
Think of various ways that you can post on social media that will bring people back to your original blog post.
Then just forget about what everyone else is doing and have fun!
Find your own "voice" and use it.
People will want to connect with YOU.
And of course, by YOU, I mean your blog.
Folks can get a bunch of info, promos and whateveros (my private word), from anyone.
But from YOU, they get the stuff you've handpicked for them.
And that handpicked stuff means anything that will help them solve their problems and improve their lives.
So they're better off for following you on social media, and on your blog.
How to promote your blog on social media
I hope this has given you some thoughts about the different ways that you can actually create a social media strategy as opposed to simply sharing your stuff on social media haphazardly.

Now, I'd like to hear from you.
Leave me a comment below, and tell me…
How do you promote your blog on social media?
-Donna
PS: Please share this article on your favorite social media sites.
Thanks 🙂