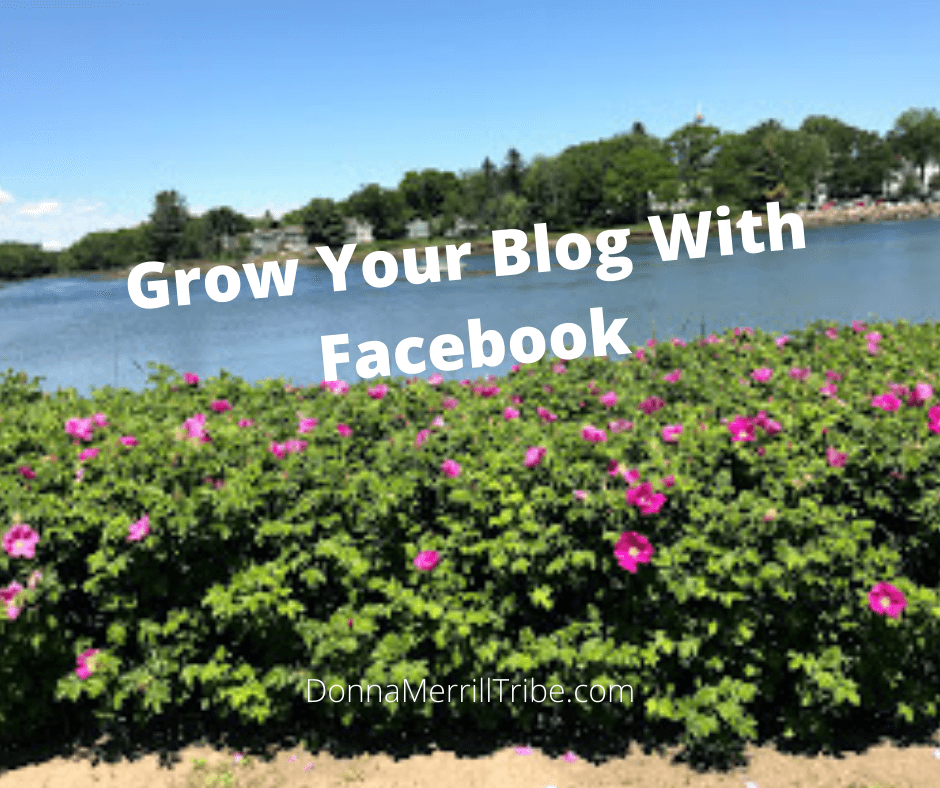 You can grow your blog with Facebook very effectively.
I recently posed the question, do you need Google to get people to your blog?
The short answer is no.
You don't need Google… even though it can send tons of free traffic your way.
But there are alternatives to ranking high in Google search.
Facebook is one of the better ones.
Free vs Paid methods
You can use Facebook organically (free method) or run your own ads (paid method).
Now, I'm not going to discuss Facebook ads here, except to say that many people swear by them, while others swear at them.
So, let's hold off on that topic for now, and get to the free, organic ways to grow your blog with Facebook.
Facebook profile
The Facebook profile is your personal timeline of status updates.
So you can basically use it to post anything you want.
You can tell people what you ate for dinner, post a photo of your new dog, a video of your kids playing at school, or whatever.
Now how does this help you build your blog?
Well, there are a few things to consider.
First, it's a great place to let people know about your latest blog post.
It gets just a little bit sticky here, though, because Facebook doesn't want you to use your timeline to do business.
That's what Facebook pages are for, and we'll talk about that in just a moment.
But sticking to the timeline, it's a good place to post about your blog especially if you can do it in a non-business way.
Post quality information
Here's what I mean by a "non-business way."
Let's suppose you write a blog post about why you should buy the XYZ vacuum cleaner.
Well, that's obviously a business post.
You want people to buy a certain model vacuum cleaner.
But you wouldn't want to post to your timeline something like "click here to see why the XYZ vacuum cleaner is the best one in the world."
Instead, you'd want to post some kind of quality information that would inspire people to want to read your article.
So, maybe you'd post something like "People always worry about pollution in the environment. But pollution in your own home is just as important, and something you can actually control. Click to learn a great way to start doing that."
You see the difference?
Now, there's two things going on here.
First, you're not alerting Facebook that you might be posting commercial stuff on your timeline.
You're supposed to buy ads to do that.
Second, and even more important, you're letting your readers know that you are pointing them to something of value.
Something that can benefit them.
Now, they are far more likely to click the link to your blog post about the XYZ vacuum cleaner.
It should be obvious, that if your blog is about something less commercial, like "build a positive mindset," then it will be far easier to link to it without looking like a salesperson.
Don't post too often
You should be consistent in posting to your timeline.
Don't let days and weeks go by without updating your status.
But that's not usually the problem I see with bloggers.
Instead, they tend to post too frequently.
They are trying to grow their blogs organically on Facebook, so they figure the more blog post links they can put out there, the better.
But it actually works the other way around.
If you keep posting links to your articles day in and day out, people will regard you as a hack.
Someone just using Facebook to benefit themselves.
Really, you should only be posting once or twice a day.
And while it should be valuable information, don't always make it about your blog.
Post personal, fun and inspiring things, too.
Generally speaking, if you post twice a day for a week, only 2 or 3 of those posts should link back to your blog.
This will make you much more authentic and personable.
It will help you grow your blog with Facebook if you stick with a consistent, long-term strategy.
Facebook pages
If you really want to grow your blog with Facebook, then you should have a Facebook page.
That's where Facebook really wants you to post commercial and business stuff.
So, using the above example, you could create a "page" focused on home environment, or green living or something like that.
Use it to share information about making your home environment healthy.
And part of that will include links to your blog articles about vacuum cleaners and anything else you write about in that niche.
You won't have to worry about seeming too commercial, because that's what Facebook pages are for.
Build a niche audience
One of the best things about using Facebook pages to grow your blog, is that they are tailor made to growing your audience.
If your page is about green living, you can post things on it to attract others interested in green living.
That's how you start building an audience.
Post your latest blog posts on your page.
You can even give a teaser summary or additional information not found on your blog post.
The idea is to get people interested in your blog, and join your audience.
Boost your posts
You can use your page to reach a wider audience in several ways.
One is to "boost" your Facebook posts.
That means you pay a small fee to have Facebook show your status update (containing a link to your blog post) to a specific audience.
And you get to define the audience you want to reach.
Just list things like age, sex, income and especially, interests.
Then your Facebook posting will get wider exposure across that audience.
Now, I said we weren't going to talk about Facebook ads, and technically, this is not considered an ad.
But, obviously, you will be paying for this, so it's like an ad.
It's just a very small ad spend, so it's just a tiny step into the pay to play strategy.
Join Facebook groups
There are many reasons to join Facebook groups.
The first thing bloggers think about is that they can link to their articles.
Yeah, that feels good, right?
Now people can click and go to your blog.
But wait.
It's not that simple, if you're doing it right.
There are a few things to concern yourself with before you use this strategy.
Find good groups with your audience
You can't just start joining a lot of groups.
They need to be "good" groups.
That means, first and foremost… they need to be groups that are highly relevant to your niche.
So, if your niche is "green living," you won't be building much of an audience by joining a group that focuses on graphic design.
In order to build an audience for your blog, you want to be in groups populated by people interested in your main topic.
Don't spam
Once you find some good groups to join, start interacting with people.
But most importantly… do not spam.
In other words, don't just start telling people to click links to your blog posts.
You could do a little bit of that… a very little bit… after people in the group have gotten to know you.
But that's not the best way to build your audience.
Instead, focus on simply joining in real conversations with real people.
This is engagement, which is very different than blatant promotion.
Engage in conversations
Engagement means talking to people.
You can talk about anything, really.
But there are two types of conversations that will particularly help you build your blog's audience.
First, solve problems related to your niche.
Second, ask questions related to your niche.
You see, when you are helping people solve their problems, you are showcasing your expertise.
People will appreciate your help.
And when they recognize your expertise, they will want to see what further value they can receive from your blog.
But you can't just always be solving people's problems.
So you can also ask questions.
This gets the conversation going in the direction you want.
So if you want to talk about safe, natural house cleaning solutions, you can ask a question like "does anyone know a good way to get rid of mold in my bathroom without using some crazy harmful chemicals?"
Questions make you look "real" and not like just somebody looking to "show-off" or "promote" their blog all the time.
Start your own Facebook group
Besides joining groups in your niche, you can also start one.
It's a simple matter to start a Facebook group.
And you can use it to start immediately building an audience.
Like with a Facebook page, you can use a group to attract people in your target audience.
A Facebook group is more interactive than a page.
So you can have ongoing conversations there, events and such.
And most importantly, members of your group (your audience) can interact with each other in real time.
In that way, it's like having your own private forum.
And unlike a Facebook page, you don't have to always be adding content or updates to your group.
Yet, you can use it to stage events, for instance, whenever you want.
And during those events, you can promote your blog, of course.
It's a great, and free way to grow your blog.
Facebook Live
You can stream Facebook Live videos on any of your Facebook entities… your pages, groups or even your personal profile.
Think of all the ways you can use Facebook Live to vastly ramp up your image and authority.
I would highly recommend you use this to grow your blog and your audience wherever you can.

Now, I'd love to have your comments below.
What's the best way you can think of to grow your blog with Facebook?
-Donna
PS: I'd really appreciate you sharing this article on your favorite social sites. Thanks so much 🙂