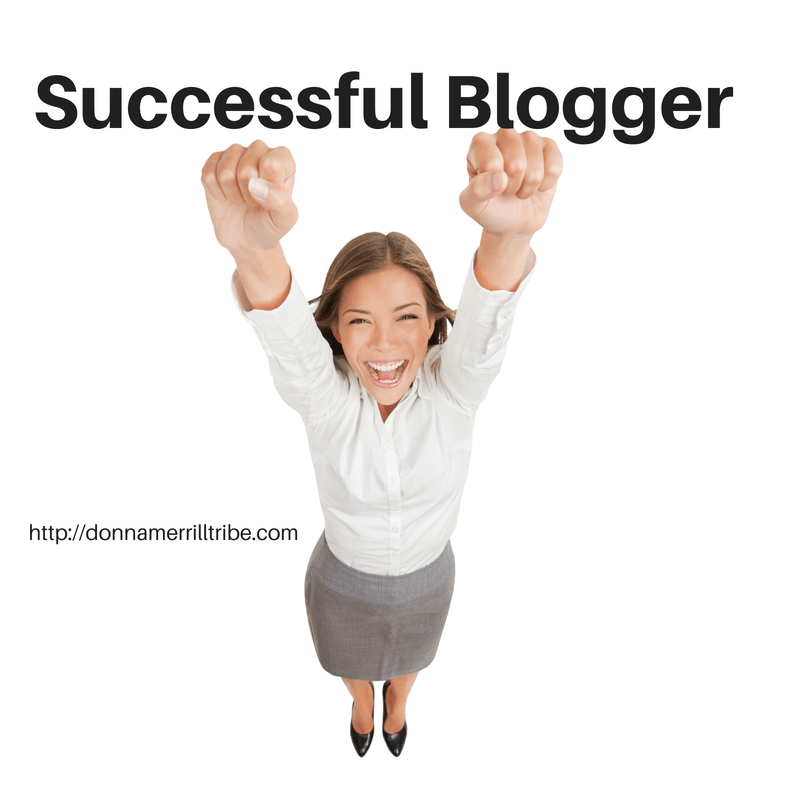 Did you ever ask yourself what would you sacrifice to be a successful blogger?
I coach a lot of bloggers who struggle with these kinds of things…
getting traffic to their sites
converting traffic into buyers and clients
building an email list
knowing what to do with their email list
creating great content consistently
marketing their content
etc
These are things that pretty much define the business of blogging.
You'll need to master each of them in order to run a successful blogging business.
They are not easy obstacles to overcome.
Yet, to be a successful blogger, overcome them you must.
You know that.
My blogging students and clients know that.
But that doesn't make it any easier.
The challenges are demanding, time consuming and sometimes costly.
So that means you need to make sacrifices, right?
I mean, at the very least you've got to sacrifice in terms of your effort, time and even money.
That seems pretty obvious.
But it's not uncommon for a blogger to be pretty shocked to learn that she has to sacrifice to be a successful blogger.
Expectations Get in the Way
You see, people often get the wrong idea about blogging.
They hear that you just start a blog, write some good content on it, and people will come to it.
Well, yes, but that doesn't mean they come in droves, or that it happens over night.
And it doesn't mean they will buy your products, pay for your services, click on your affiliate links or whatever else you'd like them to do.
To generate that kind of activity takes time and great effort.
And remember, you need to stay focused on success to achieve it.
It also requires that you know how to give great value to your readers.
These are all things that can be accomplished, but again… sacrifices will have to be made.
The Time Trap
How much time are you willing and able to sacrifice to blogging?
Some of this might depend on whether you're doing blogging full-time or whether you're doing it part-time.
A lot of the bloggers I know have day jobs.
So they really don't have a lot of time for blogging.
That's too bad because, really, to "be a successful blogger" means that you have to spend a lot of time.
So think about how much time you really have to devote to this.
If you get home from work and only have a few hours to spend with your family, do you really want to be spending a lot of time blogging.
Is that fair to your family, friends and loved ones?
If you have other things going on in your life, do you really want to sacrifice them so that you can spend all your spare time blogging?
Now it might sound like just writing a blog post once in a while doesn't take a lot of time, but there are many components to blogging.
Each of them requires your time and dedication.
Content Writing
How many blog posts do you intend to write each week?
And how long will they be?
We hear that writing long-form blog posts is a much more effective strategy than writing short ones.
And you know that if they're well-researched, and they contain a lot of images and interactive elements like videos, they will rank much better.
But do you really have time to put all that together?
Day after day, week after week?
Blog Promotion
How about the promotion of your blog post?
How much time are you willing to dedicate to interacting on social media in order to promote your blog posts?
You know…
post up your articles in different places,
with varying slants to catch the eye of your target audience?
do it on different social media platforms,
sometimes several times a day.
Networking
Will you join social media and forum groups and communities so people get to know you?
Are you prepared to visit them daily and get involved in their conversations?
You know that you'll have to answer their questions in order to establish your credibility.
And you should be posting your own questions, too, to get the conversation flowing in the right direction.
Don't forget to private message people who seem particularly worth the extra effort.
Blog Commenting
Pro bloggers know that blog commenting is probably one of the most important ways to be a successful blogger.
Do you know how to do successful blog commenting?
On Site
First, you need to constantly moderate your commenting in order to keep things flowing and growing.
Do you keep up with replying to all the comments that people make on your blogs?
And do you take care to make those replies good and meaningful?
Now, be honest…
Are you building relationships or are you just going through the motions?
Off Site
And, second how about going on other people's blogs?
Do you get out there and find other bloggers that are worth following?
Do you leave engaging comments on their blogs on a daily basis?
This is how you build a blogging community.
This is how you build a blog following.
And yes, this is how to be a successful blogger.
But it all takes time now, doesn't it?
Email Marketing
Okay, so let's say you did a great job building your blog and community.
You've been connecting with people, sharing comments and now you have this huge following.
Maybe you even check-listed your way through my 3 step email marketing strategy.
So now, people are starting to subscribe to your email list.
Yayyy 🙂
Sponsored Ad … 
Build Your Email List …
That's great because we all hear that the money is in the list.
One of the main reasons you blog is to build that email list and now you've done it.
Engaging Your Subscribers
But now you created another time dungeon for yourself.
Isn't it great to be a successful blogger?
Topics
So now, you have to send out emails regularly.
What will you write?
Will your emails be any be good?
What will their point be?
Where are you trying to lead people with your emails?
By that I mean, what are your main calls to action?
Profit
What kinds of things will you promote to your email list?
Do not have to join some affiliate program so that you can get good relevant products that you can pitch to them?
Or will you create your own products to sell online?
Maybe you sell your own services?
Do you have time to create a training course or write a new ebook?
Those are great ideas.
But only if you know how.
And if you can get past the dreaded learning curve that most of these things involve.
The Effort Drain
So you can see that all these things taken enormous amount of time.
But for each of the things I just mentioned you can also add that they would require a great deal of effort.
Sure it takes time to write a blog post.
But it's also a lot of effort.
I mean, writing a blog post is a lot of work if you do it right.
Quick Checklist
So, test yourself.
Did you come up with a good idea?
And then did you research it to see what other people are saying about the same topic?
Have you added relevant images to your blog post to make it visually interesting?
Have you linked out other people's articles to give your readers a deeper understanding of your topic?
Have you stopped to do a little video on your topic, and inserted that into your blog post?
All this will make things more interesting for your readers and will probably help your post rank higher.
So, have you done all these things?
It's Just the Beginning
That was a lot of work, wasn't it?
Well, you can say that about each of the things you'll need to be doing regularly.
Networking
blog commenting
email marketing
etc
They all take a lot of time.
But they also require a lot of effort.
If you do them right.
And if you don't do them right, then what's the point in doing them at all?
Am I right?
The Investment Quandry
Now here's a sacrifice that all bloggers are keenly aware of.
You have to sacrifice money to be a successful blogger.
Let me ask you this… how do you spend money blogging?
The point is… you have to invest money in order to be a successful blogger.
Now it doesn't have to be a lot but it has to be something.
And the deeper you get into the business, the more successful you can become.
But then of course, the more money you're going to find you're spending.
What You'll Need
Getting a private domain and web hosting is pretty much essential.
So you need an autoresponder.
But then there are other things too.
If you're going to do video (and you should), you have a place to upload them.
You know if you put them on YouTube… anytime YouTube feels like closing your account then you lose all your videos.
That's okay for amateurs, but pros need something more reliable.
So you might need a good professional video hosting service like Vimeo or something similar.
Now, as I mentioned, networking on social media is very time-consuming.
But it is a very important part of blogging.
So are you going to try to do it manually?
Or will you buy an automated service to help you out?
Outsourcing
And how about hiring out help?
Will you hire some writers so to lessen your workload?
How about graphic designers to get you some cool infographics, banners or images for your blog?
Professional Development
And I'm not even talking about the training courses that you'll need to buy to make sure you know how to do all these things.
So you better be ready to make some financial sacrifice in addition to your time and effort.
Most Importantly…
And if all this sounds overwhelming I'll tell you another financial sacrifice.
It's actually the most important one you can make and I highly recommend you do… and that's coaching.
I have never yet met a successful blogger who has not hired coaches.
There's just no substitute for getting somebody who really knows the business to take you by the hand and show you around.
Otherwise you could spend weeks, months and even years spinning your wheels.
Even then, you may still not really know where you're going or how to get there.
A good blogging coach is worth his/her weight in gold.
The longer you put off hiring a good coach, the more time, effort and money you are going to waste just trying to figure it all out yourself.
What Would You Sacrifice To Be A Successful Blogger?
So have you weighed all the sacrifices of having a good and successful blog?
Do you think those sacrifices are worthwhile?
Are you prepared to make those sacrifices?
Have you made any other sacrifices that I haven't covered here?
I'd love to hear your comments below and of course encourage you to share this article on your social media sites.
So how about it.
What would you sacrifice to be a successful blogger?
-Donna