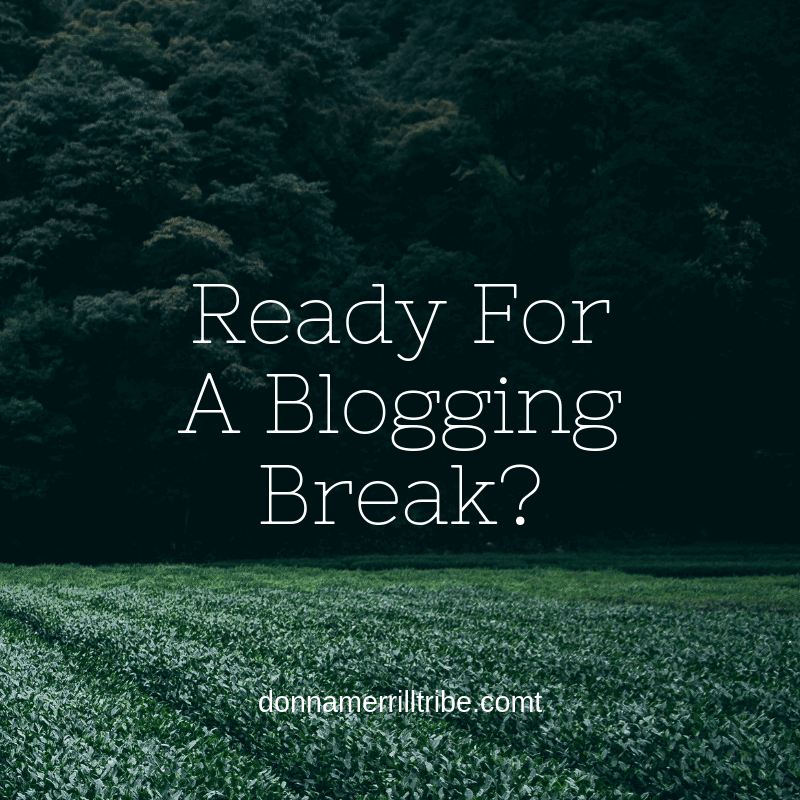 August is the most common month for most people to be on vacation, or holiday.
But bloggers might think they don't get to take a blogging break.
What would make you think that, though?
After all, you're independently employed right?
You …
work at home.
set your own schedule.
decide what you want to do in your business… and when.
So why is it you wouldn't be able to take a blogging break?
I think a lot of bloggers believe that they'll lose momentum.
Or they'll lose some of their audience they've worked so hard to target.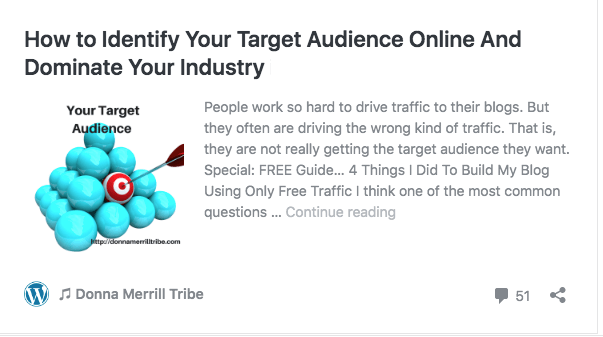 Maybe their authority ranking or page rank will take a hit if they stay away from their business too long.
That could actually be true if you simply stop blogging for a lengthy period of time.
But I'm not talking about that.
I'm only suggesting you take a little blogging break.
And believe me, there are a lot of advantages to taking a little time off for regrouping and rethinking your business.
Not just in August, but from time to time throughout the year.
== A Blogging Break can overcome Blogger Burnout
I would say one of the biggest reasons of bloggers fail is because of blogger burnout.
They work so hard to keep putting out good content.
Then they work doubly hard to promote it.
And before they can catch their breath, they're facing the next day.
Another piece of content and new promotion strategies.
This endless treadmill of production and promotion can certainly lead to blogger burnout.
And it does.
Many bloggers, after even a short time, start to feel like they're doing too much work for getting so little back in return.
So, naturally, they conclude that it's just not worth it.
Before you let yourself spiral into a negative place, give yourself some time off to reflect on some of the key things in your business.
You can even break through endless failure, or a seemingly endless series of failures.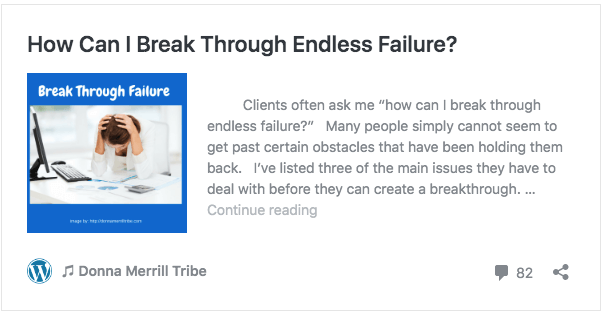 Don't get beaten down by the overwhelm and burnout.
Reconnect with your purpose and your core message.
A Blogging Break includes a "To-Do List" Letdown
Most bloggers live by their to-do list.
Well you know, once in a while, you need to give yourself the gift of a to-do list letdown.
You've got to get off that treadmill and let yourself do some things for yourself.
Enjoy time with your family or friends.
Or just do some random things that you enjoy doing.
Letting go that to-do list is an important way to regenerate and re-energize so that you can get back to business with renewed focus and vigor.
Let Go of all the learning during your Blogging Break
Learning is another thing that can be overwhelming and lead to blogger burnout.
There are always so many new things to learn in your online business.
Every time you turn around, Facebook is changing it's platform and rules.
Google is imposing new guidelines and algorithms that you have to conform to.
You have to learn new software, tactics and strategies to keep your business alive and thriving.
There's a huge learning curve that goes along with running a successful blogging business.
It may not be a very expensive business to get started.
But it's very costly in terms of the time it takes to keep up with all the changes and nuances involved.
You've simply got to break away from that once in a while.
That's why you get summer vacation and holiday breaks in school.
It's well established that trying to learn continually can have just the opposite effect.
You can actually develop something of a brain freeze and find it more and more difficult to learn new things.
It's the principle of diminishing returns.
The more you do something, the less you get out of it.
And the harder you strive to move forward, the faster you fall backward.
So give yourself a chance to break away from all that learning.
Let go of all the learning, and take a well-deserved blogging break.
Unplug and Rebalance
Are you ready to unplug and rebalance your life?
I think it's a key to building a sustaining business.
If you try to build muscles you can't just keep lifting weights hour after hour without doing more damage than good.
Or if you're trying to lose weight, you can't just stop eating forever and expect it will help you.
If you're trying to study for a test, you can't do it for 12 hours straight without actually hurting your chances of doing well.
August is the perfect time to unplug.
Take some time off and rebalance your energy and your focus.
Your business will not be damaged by it, but will actually benefit from it.

What would a blogging break mean to you?
How do you think it would effect your blogging business?
Are you ready for a Blogging Break?
Leave me a comment below.
I'd love to have your thoughts… and your social shares 🙂
-Donna