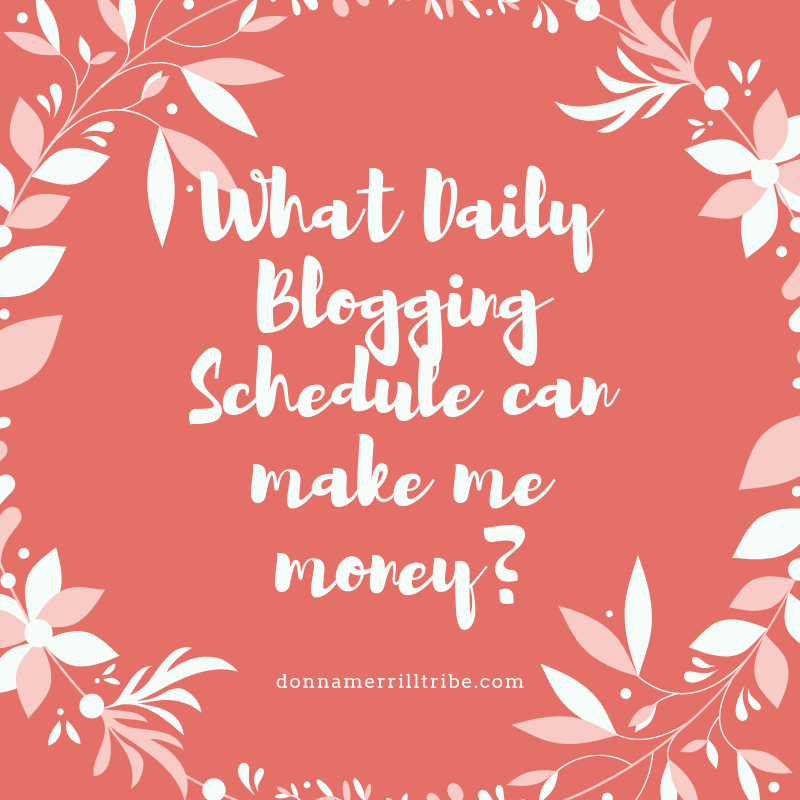 If you've ever asked "What daily blogging schedule can make me money?" – then read on.
I'm going to tell you exactly the kind of schedule you can follow that could lead to a successful and profitable blog.
Your daily blogging schedule must keep you productive
Well, of course, you have to be productive.
The essence of being a successful blogger is to get stuff done.
Running a blogging business requires that you wear many hats.
You have to create content, drive traffic to it, develop a loyal and targeted audience and so many other things.
So your daily blogging schedule has to be constructed to keep you on your toes.
You have to address all the many aspects of your business each day.
Moss Media published a great guide that will help you make the most of your daily blogging schedule.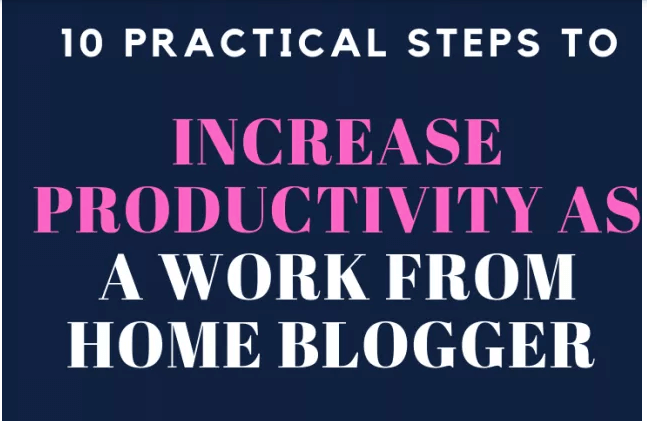 Read the full article on Moss Media
10 Practical Steps to Increase Productivity as a Work From Home Blogger
The problem with sticking to a very aggressive schedule is that you end up doing way too much.
I'm not saying you should lighten up and only do things half-way.
You have to do everything you can to cover all the bases.
But don't fall into the trap of keeping yourself so busy that you can't do the most critical things.
And don't get so overwhelmed with useless "productivity" that you lose your energy and motivation to do those things.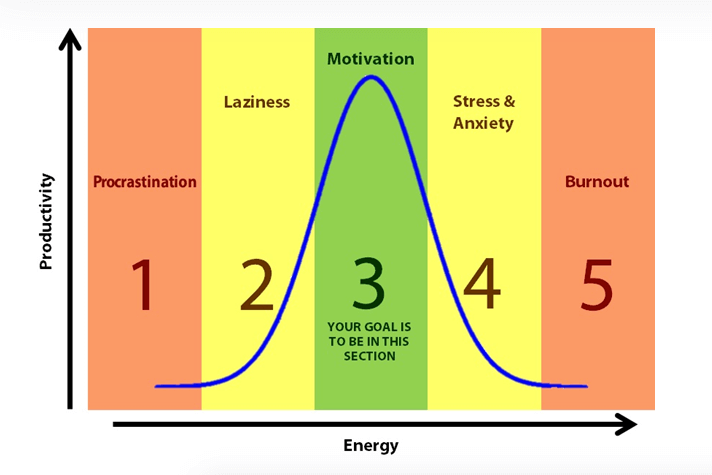 Read the full article on Neil Patel's blog…
How to Become a More Productive Blogger in 10 Easy Steps
Your daily do's and don'ts
So, sure I could write a blog post every single day.
Or more.
If that's my daily blogging schedule, and I stick to it… it feels like I'm being productive.
But if I'm not making money with that strategy, then I'm only keeping myself busy, not making my blog profitable or successful.
There are many wrong ways to blog.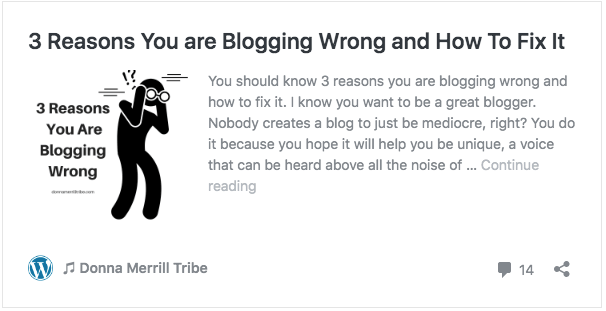 But you don't want to blog wrong.
You want to blog right.
So make your daily blogging schedule center around implementing.
But not just implementation for the sake of it.
Every day you need to implement things in your business that can lead directly to profit.
That way, you will be able to accelerate the kind of productivity that will help you make money with your blog.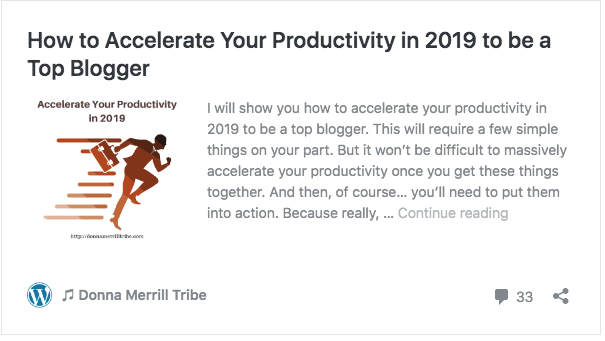 Keep yourself meaningfully engaged in your business, not just busy for the sake of keeping busy.
Keeping busy may make you feel like you're getting somewhere, but if your blog is not making you money… then you're getting nowhere.
And working awfully hard at it, too. 
Your daily blogging schedule needs to reflect your core message
Do you have some kind of a "mission statement" for your blog?
If not, then your daily blogging schedule is bound to be confusing.
Unfocused.
Maybe even pointless.
A mission statement tells your readers what your core message is.
It tells them why you blog.
And it tells them how you can help them solve the problems they struggle with.
If you don't have a mission statement, then they don't really know what your blog is all about.
But, more importantly… either do you.
Now, a mission statement does not have to be formal.
It doesn't even need to be written down, although that's often helpful.
But it must be part of everything you do.
It must be embodied in your core message that you deliver to your target audience every day.
What is your core message?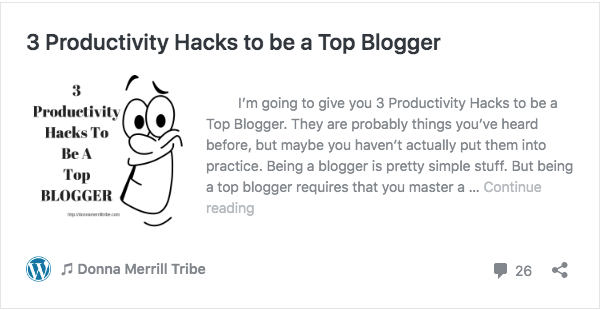 What are those solutions?
Those solutions need to be delivered, wrapped up inside of your core message… every single day.
If your daily blogging schedule is not focused on different ways to do that, then it's going to be really difficult for you to make money with your blog.
Your daily blogging schedule must include sales activities
If you're not selling things, you won't be making money.
Are you selling third-party products and services as an affiliate?
Do you sell your own products and services?
Are you asking people to hire you to do something specific for them?
If your answer is "no" to those questions, then your daily blogging schedule is pointless.
Before you do another thing with your blog, stop to list everything you sell on it.
If the answer is "nothing"… then start listing things that it would make sense to sell.
Here's how to integrate sales into your blog
So start with your niche topic.
Let's say your blog is all about E-commerce.
You show people how to set up e-com sites, and promote them.
Wouldn't it make sense to sell an affiliate course about Facebook marketing?
Or you could even buy the resale rights to a course on Facebook marketing, and sell it directly yourself.
And wouldn't it make sense to set up a related coaching program?
Then you could help people individually to get their e-com business off the ground, or making more sales.
And that's just one tiny piece of what you might do as part of your e-com blog.
How about offering things to help your readers create sales videos, write compelling and snappy product descriptions or rank their sites high in the search engines.
Start getting sales on your blog
There are so many products and services you can affiliate, resell or create for your ecom niche.
Putting that all together should be a major part of your daily blogging schedule.
Those are the exact activities that will actually help you make money with your blog.
Your daily blogging schedule has to be results-based
It's amazing to me how few bloggers do the things required to actually make money with their blogs.
In fact, they have the concept of blogging "productivity" upside down.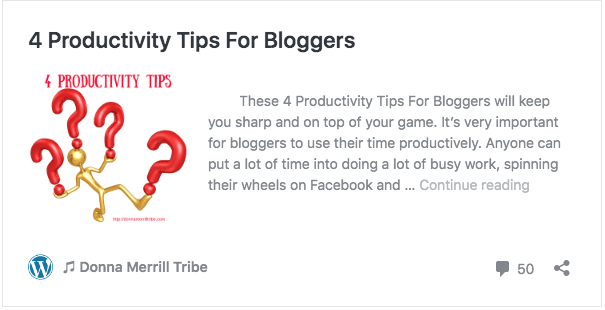 They think it's about doing things instead of earning profits.
They write blog posts, and then spend tons of time posting links to them on social media sites.
Then they blog hop, join Facebook groups and attend webinars.
All these things and much more comprise their actual daily blogging schedule.
Yet, they don't take the time to research new products they can sell, or create services to offer their readers.
They don't work on building their email list, or writing really high quality emails every day to their subscribers.
Maybe they put banners or popups or squeeze page offers on their blogs.
But they never monitor them.
So they don't really know if they're helping them make money with their blog.
They just set and forget them and hope they're doing the job.
Your daily blogging schedule has to be focused on helping people in your target audience.
Create a good checklist to work from, and stick to it.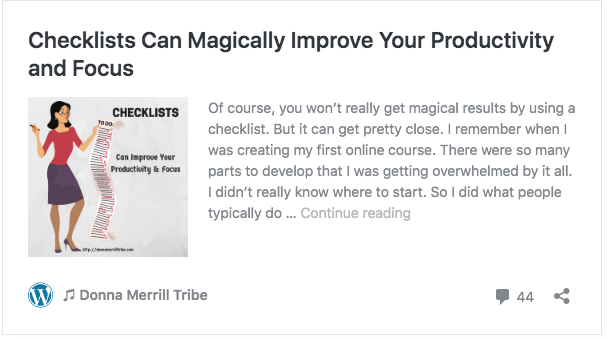 And remember this about your daily blogging schedule, too.
It  has to take into account how you are attracting and retaining those people.
Otherwise, you have nobody to help.
And it needs to include finding ways to go out into the marketplace and finding new and expanding audience members to bring into your business.
Keep your checklist close at hand to be sure to do all these things daily.
These are the things that will help you make money with your blog.
And, these are the things that are results-based.
That's why they need to form the core of your daily blogging schedule.
What Daily Blogging Schedule Can Make Me Money?
It's easy to blog.
Just create a blog site and start adding content.
But if you want to make money with your blog, you need to create a daily blogging schedule that makes sense.
Sure, you can play all day with WordPress plugins, and learn new cool things to add to your blog to spiff it up.
But none of these things will make you a successful blogger, or result in a profitable blog.

So tell me how you would answer the question "What Daily Blogging Schedule Can Make Me Money?"
What do you think is the most important thing to include in that daily blogging schedule?
Just leave me a comment below, then share this article on your favorite social sites.
Thanks!
-Donna