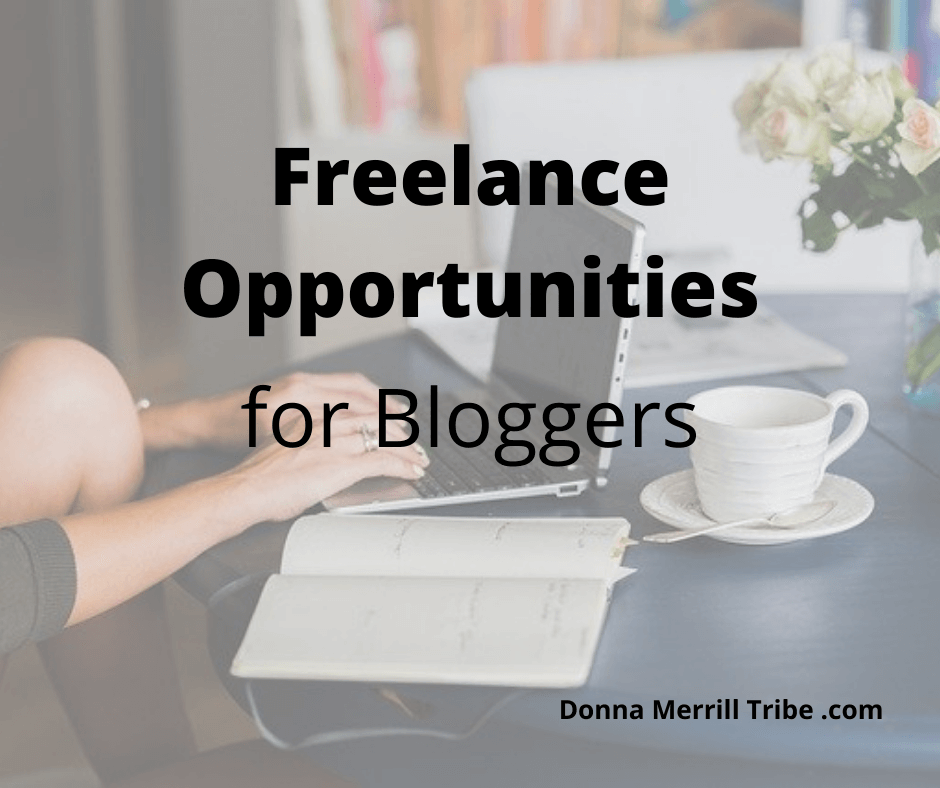 There are many freelance opportunities for bloggers.
You probably have skills that would open the doors to many of them.
That's because bloggers develop lots of skills over time.
You may not even realize it, until you give it some more careful thought.
Your blogging skills
Take stock of the skills you've acquired rom blogging.
The most obvious is writing.
There are many freelance opportunities for bloggers who are writers.
Another skill you may have acquired is managing your social media campaigns.
That's another skill in great demand.
But there are many others, still.
Like some of these…
Video and image creation.
Website and graphic design.
SEO
Webinar production.
Email marketing.
Digital product creation.
eBook production.
Podcasting.
Voice overs.
Public speaking.
Where are the freelance opportunities for bloggers?
Freelance platforms
If you register with a freelance platform, you can start selling your services right away.
But don't expect Fiverr or Upwork or anyone else to just send people your way.
You still have to find clients through your own marketing initiative.
And believe me, competition is very stiff.
The fight for ranking
Generally speaking, the more you reach out and grab your own clients, the more visibility you earn on the freelance sites.
You see, it's kind of like trying to rank high on Google search.
If you don't get your articles on the first page of search results, you'll probably get very little traffic.
Likewise, if you don't get your freelance offer seen in the highest ranked slots on the Fiverr or Upwork searches, people are not likely to find you.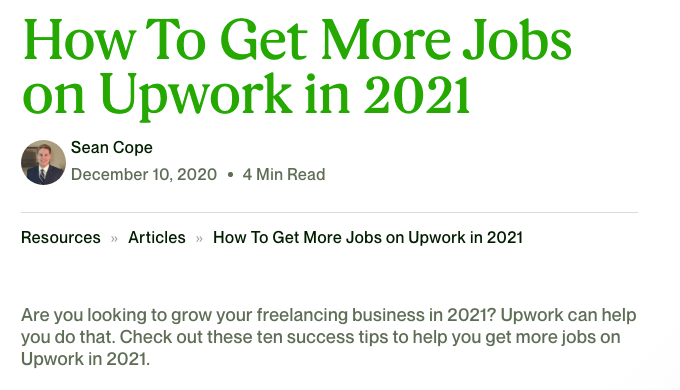 Read How to get more Jobs on Upwork (by Sean Cope at Upwork)
So the majority of freelance opportunities will go to those people who are most visible when a keyword is searched.
Here's how it works
If you're looking to score a "freelance writing" gig, for instance, you will have thousands of competitors.
And people looking to hire someone, will enter the search term "freelance writing."
But what is the likelihood of them ever finding you?
To get those freelance opportunities, here's how you have to try to get high ranking.
Pitch your "offer page" to prospective clients to build your profile.
This is actually the landing page you'll need to get prospects into your simple sales funnel.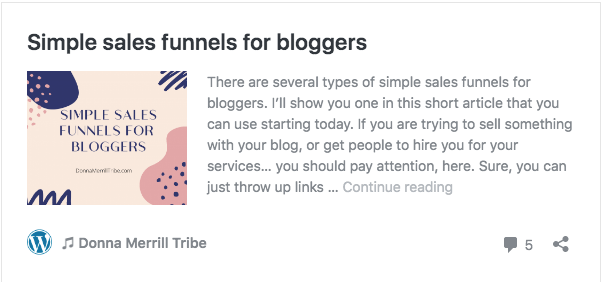 That's necessary because you need a simple sales funnel to sell your services, right?
Send them to your profile or gig page, instead of to your own website.
Drive traffic to sites offering freelance opportunities
The more people you drive to your gig on a freelance platform, the better you ranking will be.
After all, they want people coming to their site to hire freelancers.
So you need to help them get that traffic if you want visibility.
Every platform has different rules, so learn them and stick to them.
You'll basically have to drive traffic to their platform via your gig profile, in order to get the ranking you need to tap into their client base.
So yes, they have prospects offering freelance opportunities for bloggers.
But it's going to take you a lot of work to position yourself to get found by those prospects.
Finding your own prospects
Freelance platforms like Fiverr are alluring if you're looking for freelance opportunities.
But as I just illustrated, it really gets down to you promoting your gig link on your own.
Or at least until you start getting so many gigs that you rise to the top of Fiverr in search engine results.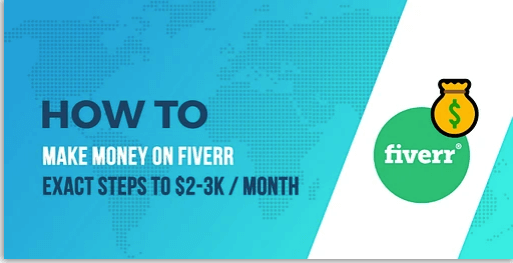 Read How to Make Money on Fiverr: The Exact Steps I Took to Make $2-3k Every Month (by Maddy Osman at CodeinWP)
In the meanwhile, you really have to find your own gigs.
So, it might be just as well to forget about those platforms and services.
Just find your own prospects and build your own freelance business.
Here's how.
Develop your client profile
The first thing to do is determine who your ideal client would be.
If you want to do freelance writing, for instance, your ideal client is somebody who needs a writer.
But dig deeper.
What do you want to write about?
Let's say it's medicine.
Is you ideal client a medical journal editor?
Or a medical blog?
Maybe it's the editor of an in-house newsletter published by a hospital.
Just keep drilling down until you can identify everything possible about your ideal client.
Once you've got a thorough and workable client profile, you can start looking for specific freelance opportunities.
Locate specific freelance opportunities for bloggers
Now you need to find those specific freelance opportunities that best fit your abilities and skillsets.
But this is where most novice freelancers get things wrong.

Doina Bejenaru's article, Where to Find Freelance Work in 2021 can be found on LinkedIn.
You don't want to be searching for gigs or assignments.
When you go that route (and most people do), you run up against tremendous competition.
Competition means people who may be better qualified, or maybe they're able to offer much better pricing.
Whatever their edge is over you, it makes it very difficult for you to land work.
Even if you're fabulously qualified and have the cheapest prices, if the competition is heavy, it makes things difficult.
And there are other factors that will come into play besides qualification and price.
Maybe some of your competitors are more available in specific time zones.
Perhaps others can promise quicker starting dates for an assignment, and meet earlier deadlines.
There are so many things that can muddy the waters between you and your competitors.
But, there is a better way.
Locate prospects
Instead of focusing on finding gigs and assignments, set your sights on your client profile… your ideal client.
You see, if you approach a prospective client before they even list a specific freelance opportunity, you'll be way ahead of your competition.
In fact, this strategy often eliminates any competition at all.
Remember, I told you that if you were going to use a freelance platform like Fiverr or others, you'd have to find your own prospects and drive them to your gig page.
Well, the same thing happens if you work independently of the freelance platforms.
You are still way ahead of the game by finding your own prospective clients, rather than applying for listed assignments.
That's because the person you contact may not even be thinking of hiring a freelancer, but when you reach out to them, they may be interested in outsourcing some work to you.
Or, if they regularly outsource gigs, you save them a lot of work by offering your services before they list it somewhere.
Instead of placing an ad and wading though tons of applicants, they can simply hire you and avoid all that hassle.
Name your price
Another advantage of hunting down your ideal client to undercover freelance opportunities is this.
You can name your price and terms.
No need to ask what they pay.
Just tell them up front what your fee demand is.
And make sure to get a fair deposit to avoid getting ripped off!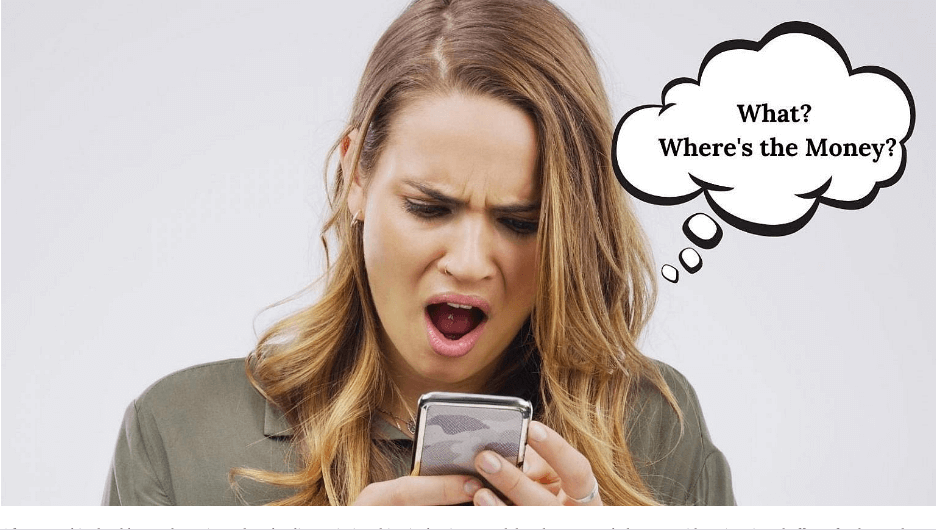 Read Freelancers Learn How To Avoid Getting Ripped Off from Clients (by Lisa Sicard at Inspire to Thrive)
If they don't want to pay your demanded fee or deposit, don't haggle!
Go find someone else.
Especially if you've established a strong track record to back your demand.
This puts you on a much more professional standing than simply asking what they pay and agreeing to it.
Asking what someone pays positions you as a low-cost, low-value employee in search of a job.
Demanding your fee, though, positions you as a professional who deserves to be considered for both your value and your fair fee.
Tracking them down
You need to find your prospects.
So look for them online.
That's where they are.
On social media and blogs, primarily.
But also in forums, as product vendors and other less common places.
What's important is that you do the legwork required to track them down.
Start with the niche where you're seeking freelance opportunities.
Using the example of freelance writing, determine what sort of writing you want to do.
Then seek out prospective partners in that field.
Let's say you want to write in the travel niche.
Who are some good travel bloggers?
Or, who has built up a social media presence in the travel field?
In fact, LinkedIn freelance opportunities are a perfect fit for bloggers.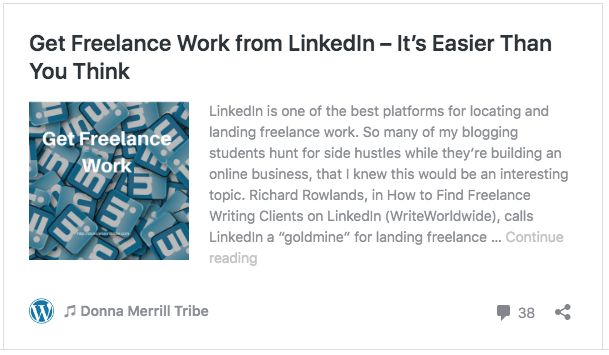 The process
Whether you find prospects on LinkedIn or elsewhere, the process is simple.
Check them out to see if they produce a lot of written content.
If so, then determine if they are likely to have a budget to hire freelancers.
One way to know that is to see if they've been hiring people to write for them, or if they've been doing it all on their own.
If they've been doing their own writing, then they're probably less likely to be interested in freelancers.
Or, they may be tired of doing it themselves or unhappy with the quality of their own work.
Maybe you've hit a sore spot and they're actually ready to hire someone.
But you got to them before they started advertising everywhere, or maybe before they even thought of it.
Whether or not they've been hiring out, when you're done researching, then contact them and pitch your ideas and services.
It's a good idea to link to your own dedicated landing page or website, where they can see all your qualifications, rates, terms and anything else important to you.
Freelance opportunities for bloggers
There are many freelance opportunities for bloggers.
It's a great way to fund your blogging activity while waiting for it to generate it's own income.
Or, your main objective for blogging might actually be to uncover freelance opportunities.
Now, don't be surprised to get rejections.
Especially when you're first going down this path.
If you just keep moving forward, you have a good chance to build a nice freelance business.
Don't get caught up in how many prospects you've converted into paying clients.
Instead, immerse yourself in the process of reaching out to a specific number of prospects each day, week and month.
If you keep reaching out steadily and consistently, regardless of the results you're getting, you'll be on the right path.

Now, I'd love to hear from you.
Leave me a comment below and let me know…
Is freelancing part of your game plan?
How is that working out for you, so far?
Has this article inspired you a bit to start looking in that direction?
Do you have any additional strategies you've used or heard about for finding good freelance opportunities for bloggers?
-Donna
PS: Share this on your favorite social sites, too. I really appreciate it 🙂