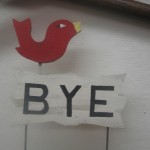 As you may have read, David (my husband) and I are joining forces to better educate people about Blogging. 
David had looked into The Empower Network (EN) and thought it was a great idea to have newbies that come to us go into because of the simple to use platform, and the trainings that Dave Wood and Dave Sharpe had.  Both were superb.  I was a bit hesitant, because it just didn't feel right, but made the rational decision to check it out.
So we bought into it at the top level, hey why not right? 
I went through all the trainings… excellent! And the platform was so user-friendly… good for any newbie or even a seasoned pro for that matter.   So, I started to blog every day, following the trainings.  As a good little triber that I am, I was an admin on one Empower Facebook group and made friends in others.
What I found, though, was that people weren't fully listening to what Dave and Dave were telling them in their trainings. Blog about anything – true.   A good way to get people started.  But blog about things in their business and life, not turn their blog into nothing more than a sales vehicle for Empower.
Instead, I was finding so many blogs about all the money people were making with EN, all the recruits they were picking up every day… that's all fine and well, but really, blog posts are NOT the place to go on and on about the particulars of your business, especially when your business IS your blogging platform.
So, like an idiot, I reached out to a certain number of people telling how and why there is a better way to blog than the "buy buy buy" idea.  I also tried to help them syndicate.  But most of them just dropped and ran.  Hmmmm   So I found a select few that were good bloggers and buddied up with them.
Then…The big Facebook Slap.  
Well, that was inevitable.  With all the spamming going on, everybody just crashing in on groups and telling everyone to join EN… well, of course Facebook was bound to step in.  Everyone was syndicating as Facebook comments, since the EN blog format was totally connected to Facebook and there was no other way to post comments.   
Then on Mondays, there was the big weekly inspiration call.  Dave Sharpe was on the call.  He is very good at rallying people.  He explained they were going to talk to Facebook.  But in the midst of the pep rally was a never-ending "call to action":  "Everyone get to San Diego" … for the EN live event in September.(thank God I didn't buy a ticket lol).  I gave it a shot and listened to the entire call which was "Lets fight the forces of Evil" cry.  Well… I'm a pacifist.  I don't fight, and I don't like this sort of group mentality.
Meanwhile, Facebook warned me that I was making too many friends (which I was not)   Then another warning.  For all the years I have been on line this never happened.  I am no way blaming the Empower Network, but I ask you… isn't that a bit strange that just 2 weeks after I started using the EN platform, Facebook was all over my case?
Back to Monday night call.  Dave Sharpe explained that there would probably be another call on Wednesday.  No call, just an email.  Some of the people that I had met in the EN network were messaging me what to do.  I told them to hang tight and just wait until the problem was settled.  Mind you, these are the people that came in at the basic, beginner level and had no idea how to blog.  Hmmmm
Just before the big Facebook slap, David (my husband) and I sent out a solo ad promoting EN.  I got 20 people interested.  I ask you my fellow business people, what would YOU do with these 20 people if your faith in a company was dwindling down?   I told them this was not the time to jump in… to wait and see how things progress and resolve… or don't.  I will contact them later.  It is bad Karma to sell someone something you don't want to use or are losing faith in isn't it?  I think it is.
Some EN people were pretty annoyed with me because of this.  But it is my reputation that I have always upheld, and that was clearly at stake.  Yes, I affiliate products I use myself and will pass on the info if it has value.
But my friends answer me this:  How could I go for a few dollars and have this on my conscience?  No Way…Bad Business.  
So I have opted out of this system.  Yes, they will call me a "wussy" as they say, but my business decision came from this.
1. The platform is great, but a lot of people are mis-using and/or misunderstanding it.
2.  There is no administration to police all the spamming going on with people's posts.
3.  The eggs were all put in one basket – Facebook –
4.  I was not updated by the company of another back door plan.  Working with a    business, I do deserve that much.
5.  I am not a follower, but a leader.  I make my own business decisions.
6.  I know what the hell I'm doing!  I'm doing fine with my own blog and lists.
7.  We will create a WordPress blog together (David and I) so we can have control of it.
8.  Why am I being pushed to go to San Diego to high-five people?  I have personally worked with people in many industries, and have never had allowed myself to be forced into cheer-leading rallies.  Just not my style.
9. Seems to me like EN people are scrambling right now with no direction for how to market while overcoming this hump.  
So there you have it a word (or more).  This is why I made my business decision.  Nothing against the program, but I do not want my online reputation that I have worked so hard to build, to be cheapened.
For all you Empower Network peeps: Hang tight.  They will fix the problem eventually, but hear this message loud and clear: don't be a spammer.  You look desperate.  And…if you listened carefully to your trainings, D & D told you that.  They clearly teach you to let them do the selling, while you offer great and VALUE-based content.  So blog on, go for Quality and Value in your posts, and good luck to you all.
Blessings,
Donna
As always, your comments are greatly appreciated!